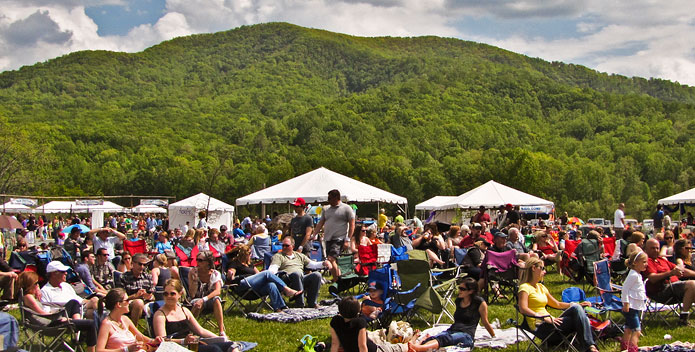 Devils Backbone, a brewpub and brewery located in the Blue Ridge Mountains in Nelson County, Virginia, recently launched a new beer that cements their commitment to the Chesapeake Bay and raises awareness for clean water. With the sale of every Striped Bass Pale Ale, a brew created solely to benefit the Chesapeake Bay, Devils Backbone will donate a portion of the proceeds to support CBF's efforts to protect and restore the Bay.
Established in 2008, Devils Backbone is the brainchild of Steve Crandall, an avid outdoorsman, who is committed not just to being a good steward of the environment but also to giving back to the community.
"I take great joy in working to leave this land better than I found it and in a small way help the Bay. This impacts all my business decisions—everything that benefits the community benefits the brewery. We want to be good neighbors and do things in a positive way," Crandall explains. "Striped Bass Pale Ale is a unique opportunity to support a worthy cause while also raising awareness. It's a win-win."
Crandall has also leveraged his gift to generate additional funds to support CBF through each of his distributors for Striped Bass Pale Ale!
To learn more about Devils Backbone Brewing Company visit dbbrewingcompany.com.