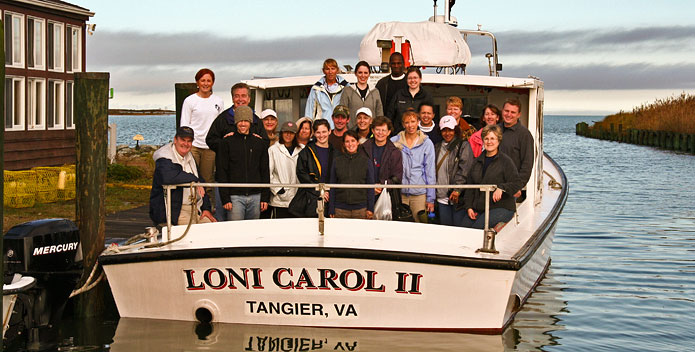 A leader in global security and one of the largest private employers in Maryland, Northrop Grumman, has been a longtime supporter of CBF's environmental education efforts. Over the past decade, through generous support, the defense industry giant has made it possible for CBF to host the annual Maryland Teacher of the Year retreat at one of CBF's island centers.
Each year, the company sends a representative to experience the retreat first-hand. Cheryl Jaffe, education outreach liaison and principal systems engineer, had the pleasure of attending the 2010 retreat, which was held at Smith Island off Maryland's Eastern Shore. As Jaffe explains, "I was told many times during the retreat how deeply the teachers appreciate all that we (Northrop Grumman) do for them. It is clear how meaningful our sponsorship is for the teachers, both as a show of support, and as a catalyst for collaboration."
Learn more about Northrop Grumman's commitment to corporate responsibility at northropgrumman.com.