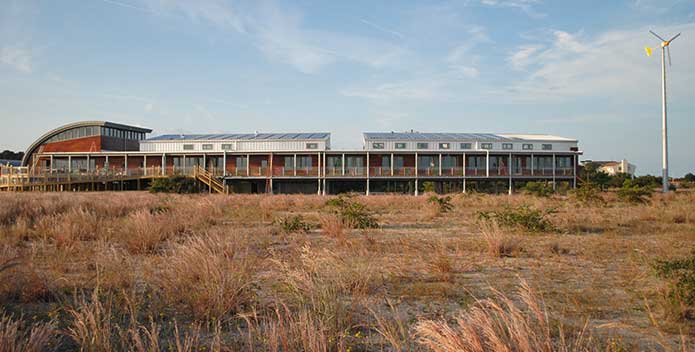 The Port of Virginia is serious about clean water. It has the distinction of being the first "green port" on the east coast and has been recognized nationally and internationally for being a leader in sustainability.
The Port's most recent gift, a five-year, $500,000 grant to support the Brock Environmental Center, is one of many made to CBF in the past decade, including support of our oyster restoration work and our annual Clean the Bay Day.
"The Port of Virginia is proud to support the Chesapeake Bay Foundation's efforts to preserve Pleasure House Point and build the Brock Environmental Center in Virginia Beach. We know how important clean water is—not just to our business, but to our communities, our economy, and our way of life. It's incumbent upon us to be good stewards of the environment and our waterways, and the Brock Environmental Center will teach us all how to do our part to improve and preserve the Chesapeake Bay," explains Heather Wood, vice president for government affairs for the Virginia Port Authority.