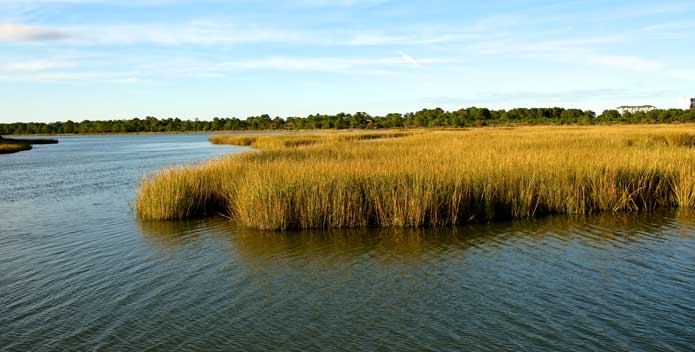 "There's no better way to teach others how important it is to protect the Bay and its rivers and streams than to let them interact with nature's beauty. With environmental education and restoration programs on site, the Brock Environmental Center will do just that," said Craig Grube, Senior Director of Norfolk-based PRA Group. "We are proud to support CBF's efforts to protect and preserve Pleasure House Point." PRA Group is one of many local companies who have helped make CBF's vision for the Brock Environmental Center a reality.
Since beginning more than four years ago, the effort to save Pleasure House Point has both saved this 118-acre peninsula, and brought people together. From individual citizens to community associations, like-minded environmental organizations to corporate partners—both large and small—community support made the difference between success and failure at Pleasure House Point.
Once open, the Brock Environmental Center will be so much more than a building. It will be a regional resource for citizens to learn about environmental stewardship; a destination for CBF's life-changing environmental education program—reaching thousands of local students and teachers annually; a global inspiration for cutting-edge green building; and a demonstration site for restoration that will improve water quality. The Brock Environmental Center will engage, inform, and educate the Hampton Roads community and beyond about the challenges facing our watershed and potential solutions for clean water.
As an editorial in the Virginian-Pilot declared in March 2011, "No one on earth would benefit more from a clean Chesapeake Bay than the people of Hampton Roads." With the community's support, the Brock Environmental Center will transform the future not just of Hampton Roads, but of the entire Bay watershed.