Fall 2019
Bay Program Budget at Risk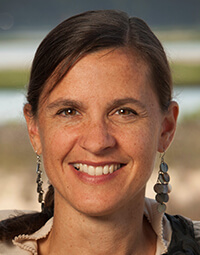 This summer, the U.S. House of Representatives passed the Environmental Protection Agency's budget. Instead of decreasing funding for the Chesapeake Bay Program by 90 percent, as the Trump Administration proposed, the House increased funding from $73 million to $85 million.
The federal Bay Program coordinates the science and modeling that drive restoration efforts, provides grants to states to support the work, and helps fund on-the-ground practices that reduce pollution. It is the glue that holds the multistate clean-up effort together and provides essential oversight to ensure that all are doing their part. Under the leadership of the Bay Program, we are making progress. Over time the dead zone is getting smaller, Bay grasses are rebounding, and oyster restoration is underway.
Since President Ronald Reagan singled out the importance of restoring this national treasure in his 1984 State of the Union Address, Bay restoration has had strong bipartisan support. CBF thanks Virginia Bay Task Force members along with the many members of the Bay delegation who advocated for and supported this critical investment. CBF looks forward to working with the Senate to make this critical funding a reality.
—Christy Everett
Hampton Roads Director
Chesapeake Bay Foundation