How Land Use Differs Across the Watershed
Across the Chesapeake Bay watershed, 23 percent of the land is used for agriculture and almost 12 percent has been developed. Most of the remaining land is forested. When the watershed is broken down by its major river watersheds (view map here), it is interesting that some areas, like the Choptank River watershed, are much more agricultural (48 percent), and others, like the Patuxent River watershed, are much more developed (32 percent). This is why a one-size-fits-all approach to reducing pollution across the region will not work.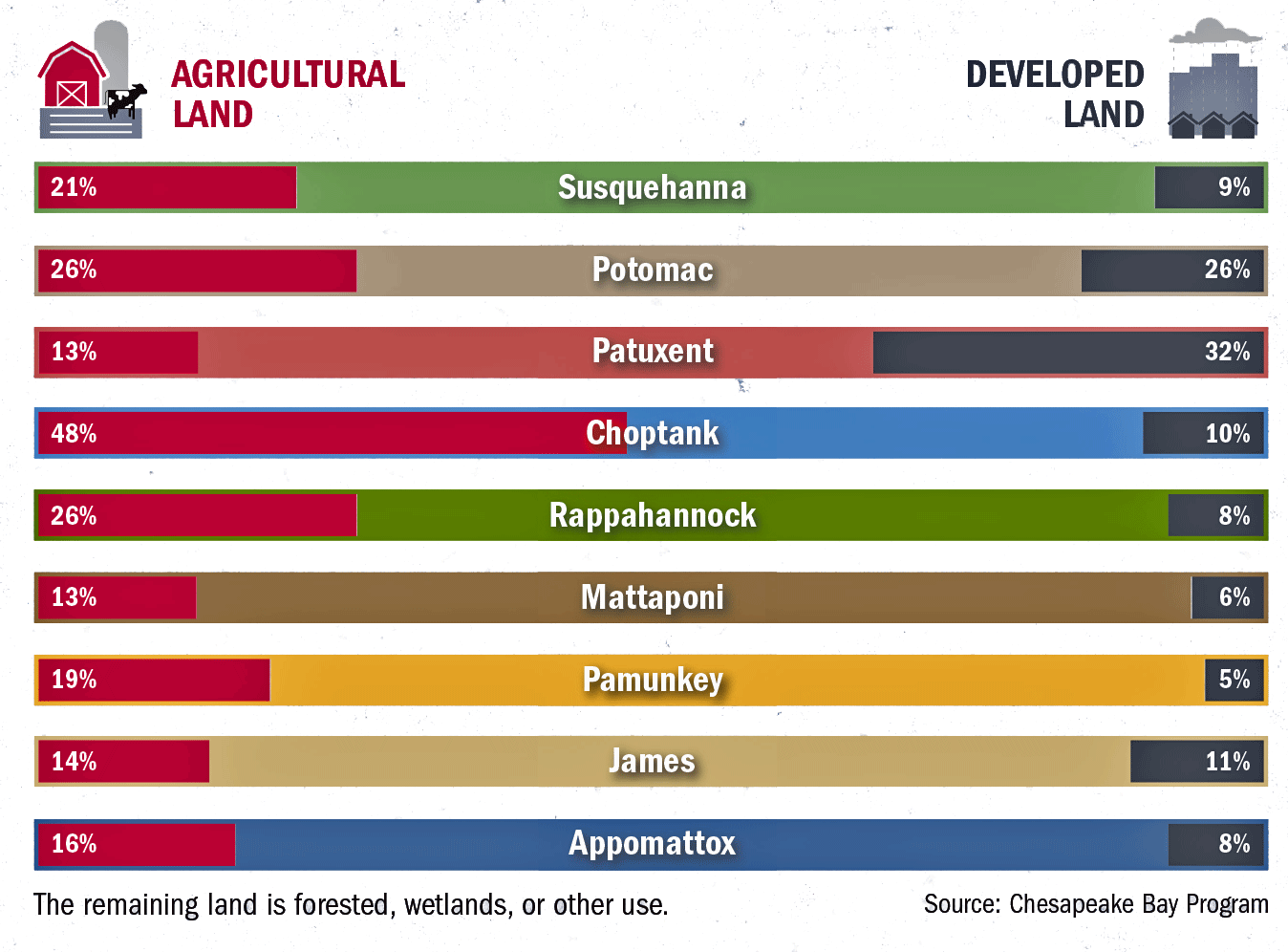 How Land Use has Changed Across the Watershed
As the population in the watershed increases, we are choosing to move away from city centers and live in bigger houses on larger lots. Sprawling, low-density residential and commercial areas result in additional infrastructure like roads and shopping centers that chew up forests, shorelines, and agricultural lands. And often, open areas between existing centers and sprawl eventually fill with more new development. This type of development increases stormwater pollution and degrades the health of our water.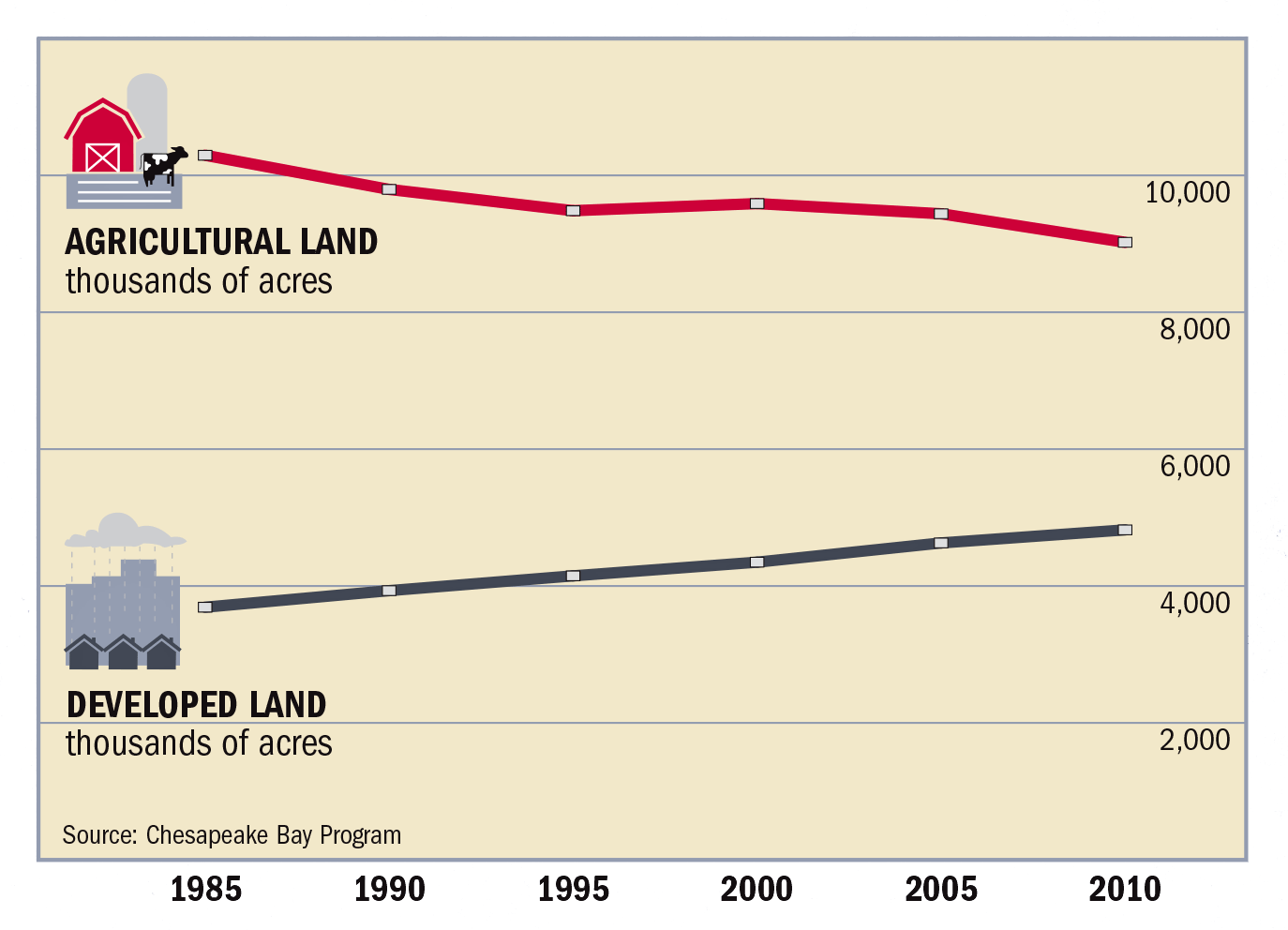 Where the Nitrogen Pollution Comes From