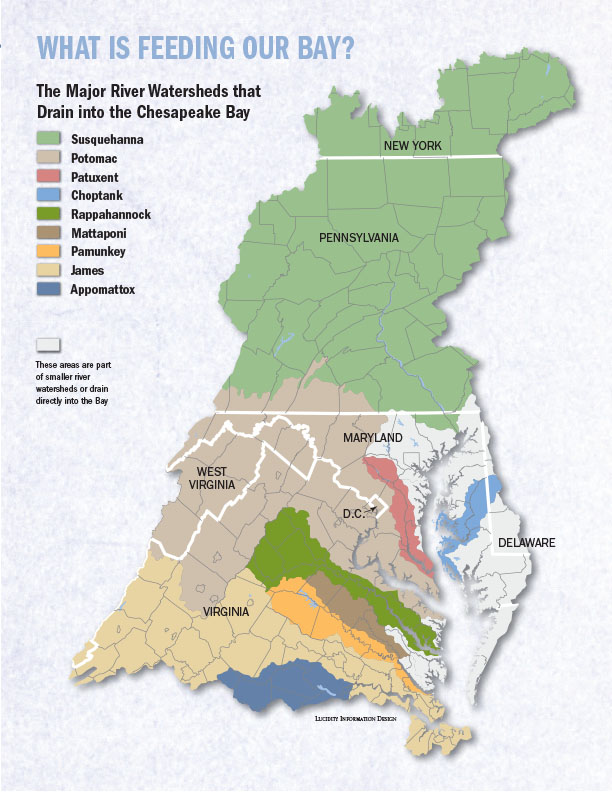 More than 100,000 streams, creeks, and rivers thread through the Chesapeake Bay watershed—the area of land that drains into the Bay. They form an intricate web that connects each of us and our communities to the Bay.
Each of the streams, creeks, and rivers has its own watershed. These small subwatersheds form larger watersheds that flow into larger rivers. In the end, these larger watersheds all drain into the Chesapeake Bay and form the Chesapeake Bay watershed.
Find out more about how land use differs among these watersheds and what impact it has on the Bay.