This aerial image (below) shows the locations of roads, roofs, parking lots, and other developed surfaces in the Chesapeake Bay watershed that rain cannot penetrate.
Researchers have concluded that when two to 10 percent of a stream or river's drainage area is covered in hardened surfaces, fish and amphibians begin to disappear.
There are local streams in the Bay region whose aquatic life is at risk because their watersheds are at least four to nine percent covered. See three examples.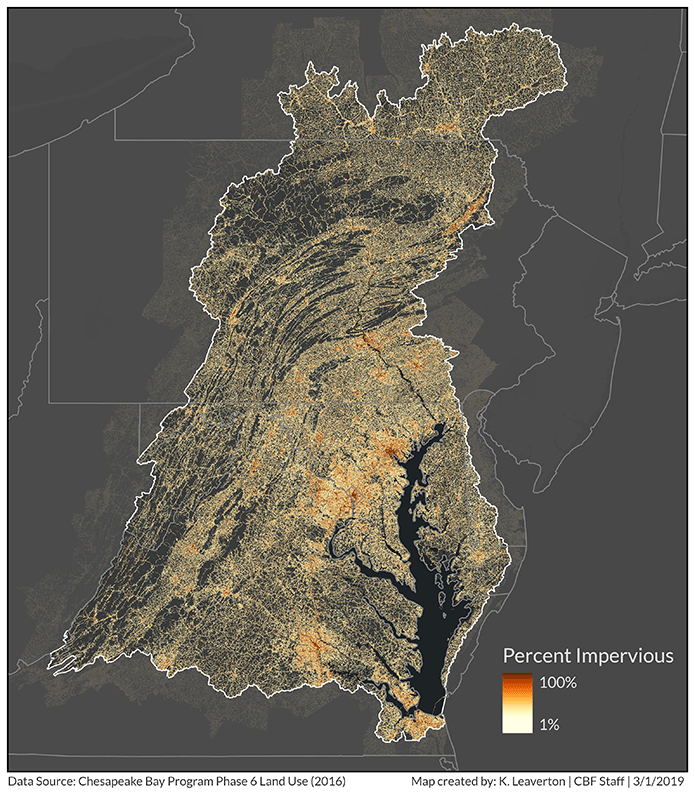 For more ideas, see "12 Things You Can Do to Clean Up Your Rivers, Streams, and the Chesapeake Bay."