We are also speaking of the 50 major rivers and streams that pour into the bay each day, and the creeks that feed those rivers and streams. We are talking about the roughly 64,000 square mile watershed covered with forests, farms, and wildlife habitat; cities and suburbs; waste water treatment plants and heavy industry. A watershed that starts as far north as New York and runs through six states and the District of Columbia on its way to the ocean.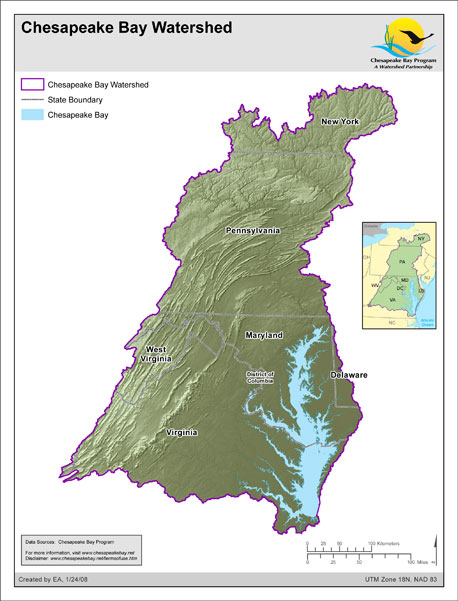 As the saying goes, "everything flows downstream." If we are to Save the Bay we must also save the hundreds of waterways that flow into it. Hundreds of waterways from New York to Virginia have been listed on the Clean Water Act's "dirty waters" list. Not only do they have a negative effect on local communities, they also contribute to the Bay's ills.
We can Save the Bay only if we clean up our local creeks, streams, and rivers.
18 million people live, work, and play in the Chesapeake Bay watershed, and each one directly affects the Bay. What will your impact be?