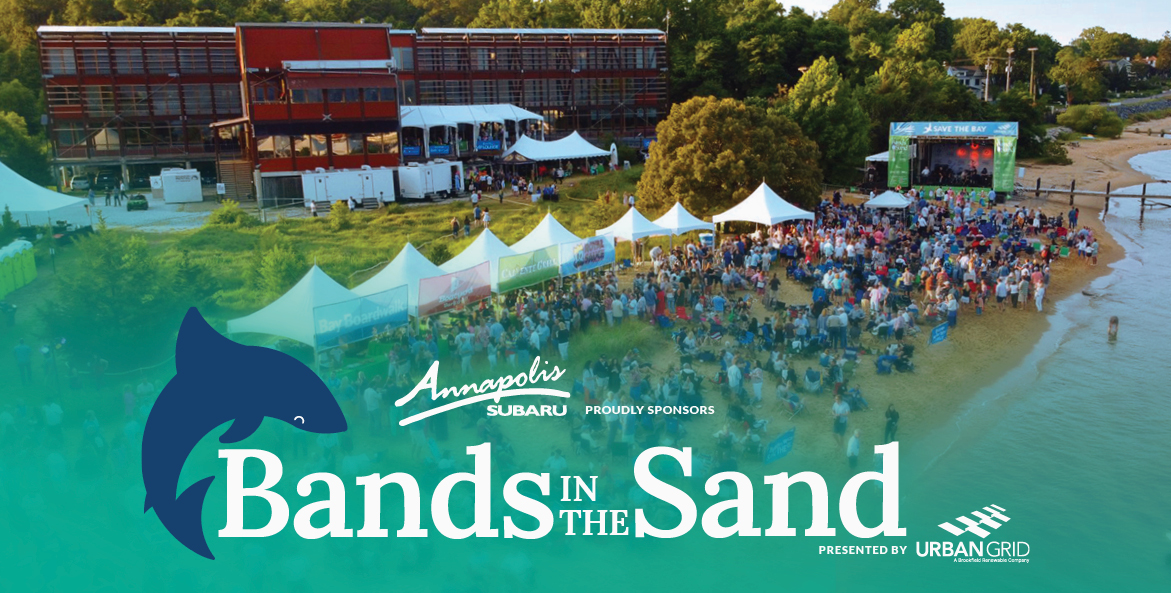 Saturday, June 10, 2023
5:30 p.m.-10:00 p.m.
Thank you to our Bands in the Sand VIP and Committee ticket holders. The additional cost of these tickets provides the funding needed to support CBF's mission through advocacy, education, and restoration. With the support of our many Bands in the Sand guests, we can and will save the Bay.
We are proud to introduce the 2023 Bands in the Sand Committee.
VIP
Eric Call
Patricia Davis
Alexandra Davis
Carol B. Sisco
Philip & Christy Goodman
Karen & Eric Gally
Laura & Jake Iversen
Doe B. Kim
Kristen & Ab Krall
Delegate Dana Jones & Jude Meche
Heather Menze & Joel Riter
Donna and Brian Merkel
Cullen & Ailsa Murray
Elizabeth Oliver-Farrow
The Herd of Ortliebs
Carol Schober
Janine & Damon Smith
Ryan Sneddon
David Thompson
Rick & Liz Willis
Committee
Michele & Keith Bouchard
Clearway Pain Solutions
Earnie Gardner
Rob & Craig Friedrich
Phillip Dennis
Amy & Walter Fontz
Matt & Sheila Evans
Eric Berlin & Sandra LeBlanc
David Gendell
Jeff & Brooke Bowman
John & Kathleen Booth
Doug & Abby Bullock
Frank & Carol DePew
Melissa H. Brown
Bill & Katie Callahan
Suzanne Gaudian
Tina & Champe Andrews
Susan & Michael Ehrlich
Vernon & Molly Brownlee
Rosalynn Gill
Joe & Lila Gomez
Eugene Gross
Michael & Susan Keenan
Roger Krone
Jennifer Little
Kimberly Madigan
Andy & Niki McFall
Hadley Moore
Vicki, Craig, & Sophia Moyer
John Narron
Andrew & Devi Orzechowski
Kelly Pellicano
Christopher & Elizabeth Perry
Dave & Ellen Humphries Ponder
Allison Porter
Charles Rush
The Rzepkowski Family
Chip Scuderi
Shaun & Sandy Sewall
Angela & Peter Sheehan
John L. Sindler
Steve Smith
Kathleen Leener Streem
Mark J Sweeney Jr.
Alan & Sylvia Toense
Edwin Tompkins
Raymond Van Houtte
Martha Van Woerkom
John Weddle
Last updated: May 17, 2023