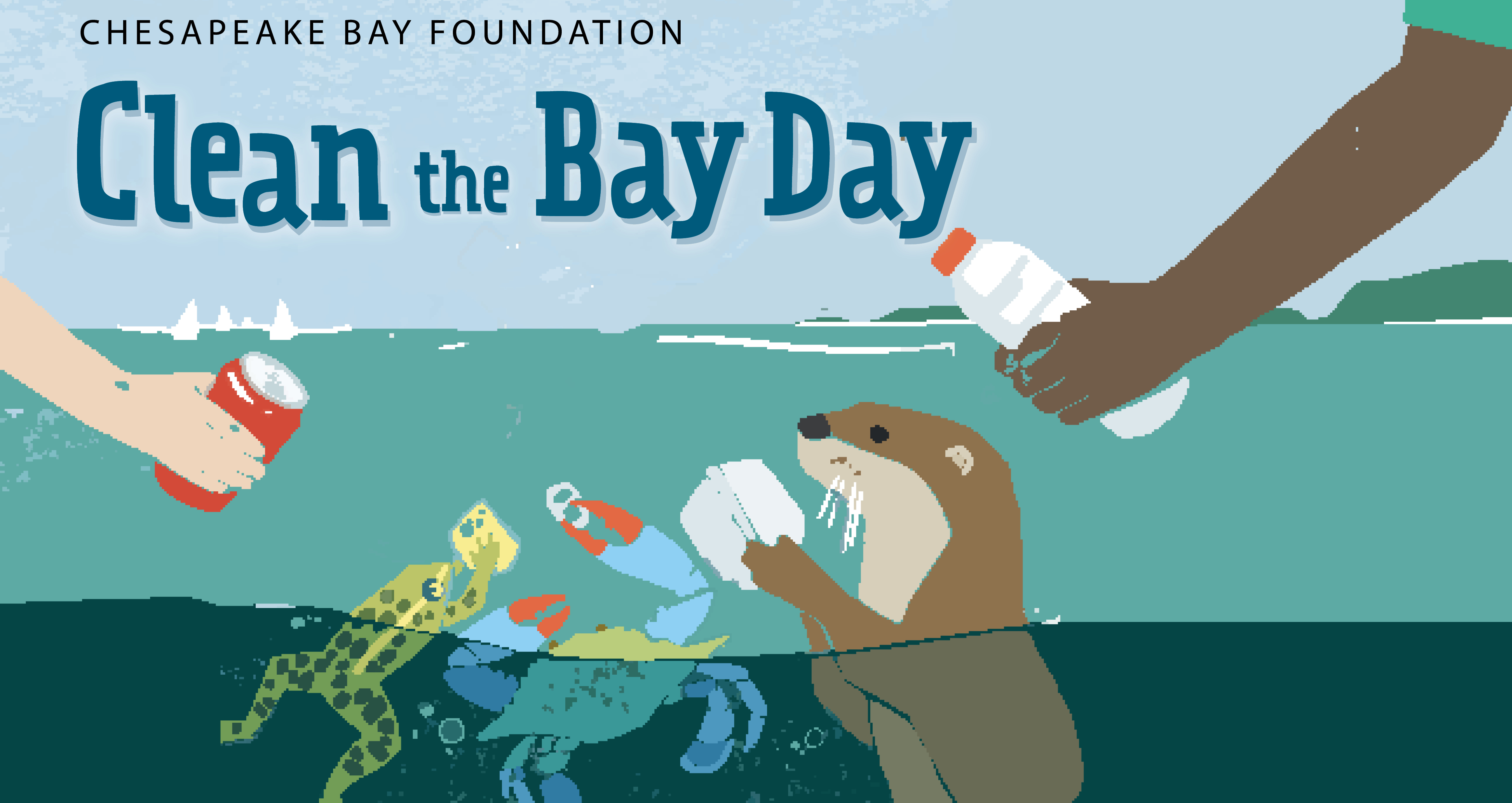 33rd Annual Clean the Bay Day
Saturday, June 4, 2022
Thank you for your interest in Clean the Bay Day, to be held Saturday, June 4, 2022 between 9 a.m. and noon at hundreds of locations throughout the state. Use our interactive map or locations listto find a convenient location near you.
Ready to go one step further? Each clean-up site needs a Zone Captain. It's easy! You simply check in volunteers and report back data. A brief video training and other resources will be provided. Make sure to indicate your interest in being a Zone Captain when registering below.
Interactive Map
Enter your address in the search box to find a location near you. Click on the green map pin for location information and a link to register.
Locations List
Other Locations
CBF is extremely proud of our partnership with the United States Navy. The participation of our servicemen and women and their families represents one of the largest percentages of volunteers, debris collected, and shoreline cleaned of all our partners. If you are a service member, we suggest you contact your command to inquire about volunteering. (Note: U.S. Military personnel only, email Jessica.m.rodriguez133.civ@us.navy.mil for information.)
The following organizations are coordinating atypical events.
Back Bay National Wildlife Refuge, email erica_ryder@fws.gov for information.

False Cape State Park, email cameron.swain@dcr.virginia.gov for information.
Pocahontas State Park, email michelle.page@dcr.virginia.gov for information.
Sky Meadows State Park, email erin.clark@dcr.virginia.gov for information about their educational watershed activities. (Note: this is not a clean-up).
The Port of Virginia, Port of Virginia personnel only, email wgoodson@portofvirginia.com for information.
U.S. Army Corps of Engineers, USACE personnel only, email tara.d.reynolds@usace.army.mil for information.
Clean the Bay Day DIY
Can't make it on June 4? This year's event is all about making efforts big and small. From May 30-June 3, you can conduct your own clean-up effort on smaller sites like your private property, school, workplace, or anywhere else you have permission. Please make sure you're able to dispose of any trash collected yourself. Visit the Clean the Bay Day DIY site for more information.