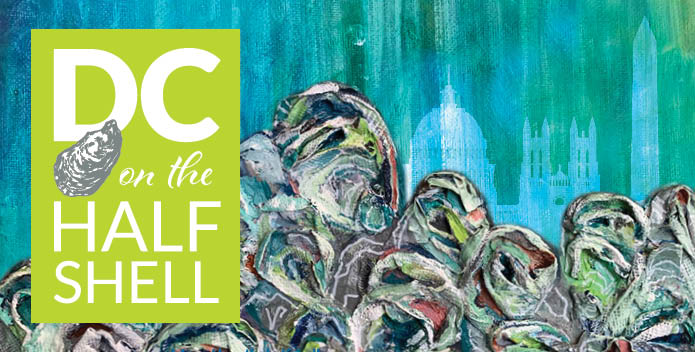 DC on the Half Shell is a celebration of Chesapeake Bay flavors. Guests are encouraged to circulate the room and enjoy an assortment of local cuisine. In addition to our seven oyster stations, we offer a full buffet dinner, passed hors d'oeuvres, and dessert buffet.
We were honored to have DC Chefs Jamie Leeds and Amy Brandwein join us this year. Each curated unique, bay inspired dishes to complement the oyster selection and celebrate the Chesapeake Bay.
Featured Chefs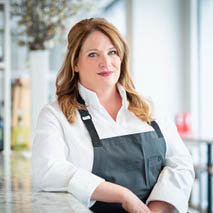 At Centrolina restaurant and market, Chef Owner Amy Brandwein shows Washingtonians the versatility and delicacy of Italian cuisine. The three-time James Beard Foundation Award nominee believes food should taste as good as in Italy, plated with pose, and viewed through the seasonal lens of the Mid-Atlantic—tenets she instills in her fast-casual project, Piccolina, an osteria that opened across the alley from Centrolina in July 2019. Brandwein and her flagship restaurant have earned many accolades, including James Beard Foundation Award finalist for three consecutive years (2019, 2018, 2017) in the Best Chef: Mid-Atlantic category; a nomination for 2019 Upscale Casual Restaurant of the Year by the Restaurant Association Metropolitan Washington RAMMY Awards and in 2018, Brandwein won Chef of the Year at the RAMMY Awards.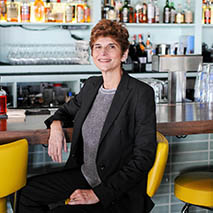 Jamie Leeds is one of DC's most highly acclaimed Chefs. In 2005, Jamie opened the first Hank's Oyster Bar and began serving what she termed "Urban Beach Food". Over the years, Hank's Oyster Bar has been recognized by Gourmet, Bon Appetit, Food & Wine, Southern Living, The Washington Post, Washingtonian, DC magazine, The Washington Times and Fox Morning News. Jamie has since created the Jamie Leeds Restaurant Group which includes four Hank's Oyster Bar locations and multiple concepts. Jamie Leeds unites the DC community with a family-style environments, exceptional service, and unforgettable cuisine.
Contact Taryn Dwan, 443-482-2111 for more information.
This page was last updated on March 11, 2020.