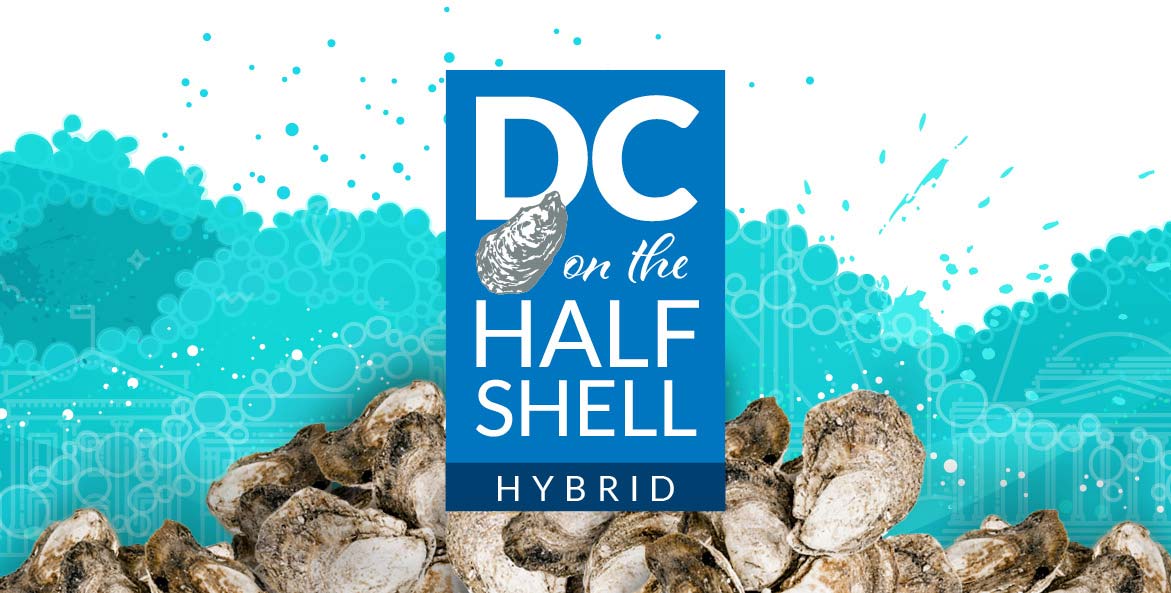 DC on the Half Shell
Monday, March 14, 2022
5:30-9:00 p.m.
Dock 5 at Union Market
1309 5th Street, NE
Washington, D.C. 20002
Directions
And Virtual!
DC on the Half Shell will offer in-person and virtual attendance options. Should our in-person program be unavailable due to COVID-19, the event will move entirely to a special virtual experience. All guests and sponsors will receive a pre-event email with the latest health and safety requirements for DC on the Half Shell. This will include virtual attendance information should the in-person program be canceled.
COVID Safety Policy
The health and safety of our guests, vendors, and staff remain our top priorities. In compliance with D.C.'s and CBF policies, we require that all guests, staff, and vendors show proof of vaccination or a negative PCR test result within 72 hours of attending the event in person.
Please follow the CrowdPass link below to create an account and upload your vaccination information or test results. Information must be uploaded by March 11, 2022, for in-person attendees. If you have questions or concerns, please contact Jessica Rubino at jrubino@cbf.org.
CrowdPass Registration
Create your account at https://app.crowdpass.co/test/auth/signin?callbackUrl=app.crowdpass.co/auth/5232 or use the following QR code: