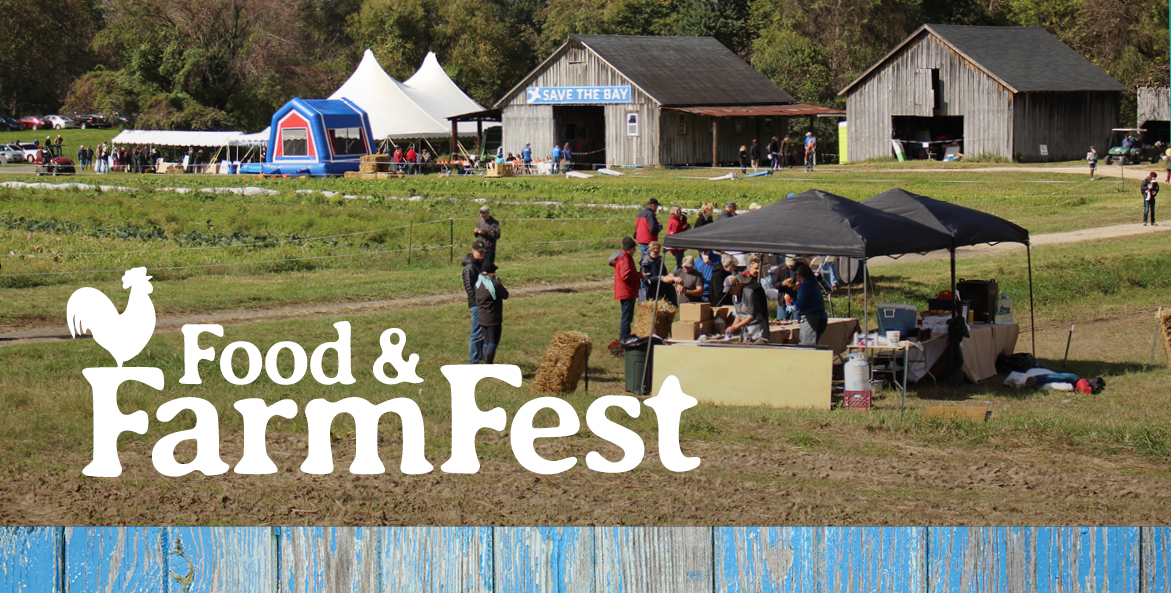 Saturday, October 14, 2023
Noon-4:00 p.m.
CBF's Clagett Farm
Q: Is the price of my ticket tax deductible?
A: Yes, a portion of your ticket is considered a donation to CBF and therefore is tax deductible. Please see below for tax deductions.
General Admission—$30 of your $80 ticket is tax deductible.
Youth Tickets—$10 of your $25 ticket is tax deductible.
Q: How do I download or print my ticket?
A: After your transaction is complete, a confirmation page will appear. Below the ticket information you will have the option to add the tickets to your Apple Wallet, print, text, or email them. If you have navigated away from the confirmation screen, you will be able to add to your Apple Wallet, print or take a screen shot of your ticket from the ticket confirmation email.
Q: Where do I park?
A: We have space available onsite to park. Should lots fill up, we will offer complimentary shuttles from a remote lot. Additional information on remote lots will be available closer to the event.
We encourage you to carpool or use a ride share service such as Lyft or Uber. Tell your driver that drop-off is just past the Clagett Farm entrance at 1904 Old Marlboro Pike, Upper Marlboro, Maryland. Please share our Directions to Clagett Farm information with your driver.
Q: What can I bring and what is not allowed?
A: Bring:
your ticket—either printed out or on your phone (required for entry)
photo ID if you plan on consuming alcohol
folding chairs, picnic blankets, or towels to sit on
weather appropriate clothing (jackets, sunglasses, closed-toe shoes, etc.)
Don't bring:
coolers or outside food and drink
dogs or other pets
Please note that CBF is not responsible for lost or stolen items.
Q: What if it rains?
A: Food & Farm Fest will be held rain or shine. In the event of unsafe weather conditions, the event may be delayed or cancelled. It will not be re-scheduled. Information will be posted on our website and outgoing voicemail messages (410-268-8816). Tickets are non-refundable, and purchase is final. 
Q: Can I resell my ticket if I am unable to attend?
A: CBF does not assist with or recommend the resale of tickets. We do not have the ability to track the resale of tickets or troubleshoot if issues arise with these tickets.
Should you arrive with a ticket that has already been scanned, you will not be allowed entry to the event.
Q: Is this a kid friendly event?
A: Yes! Food & Farm Fest is perfect for the whole family.