Congratulations to the following winners of our 2020 Save the Bay Photo Contest!
First Place Winner
"Alert Green Frog"
Alan Grubb
On a gorgeous summer morning, a green frog sits still—for the moment—in North Point State Park, Maryland.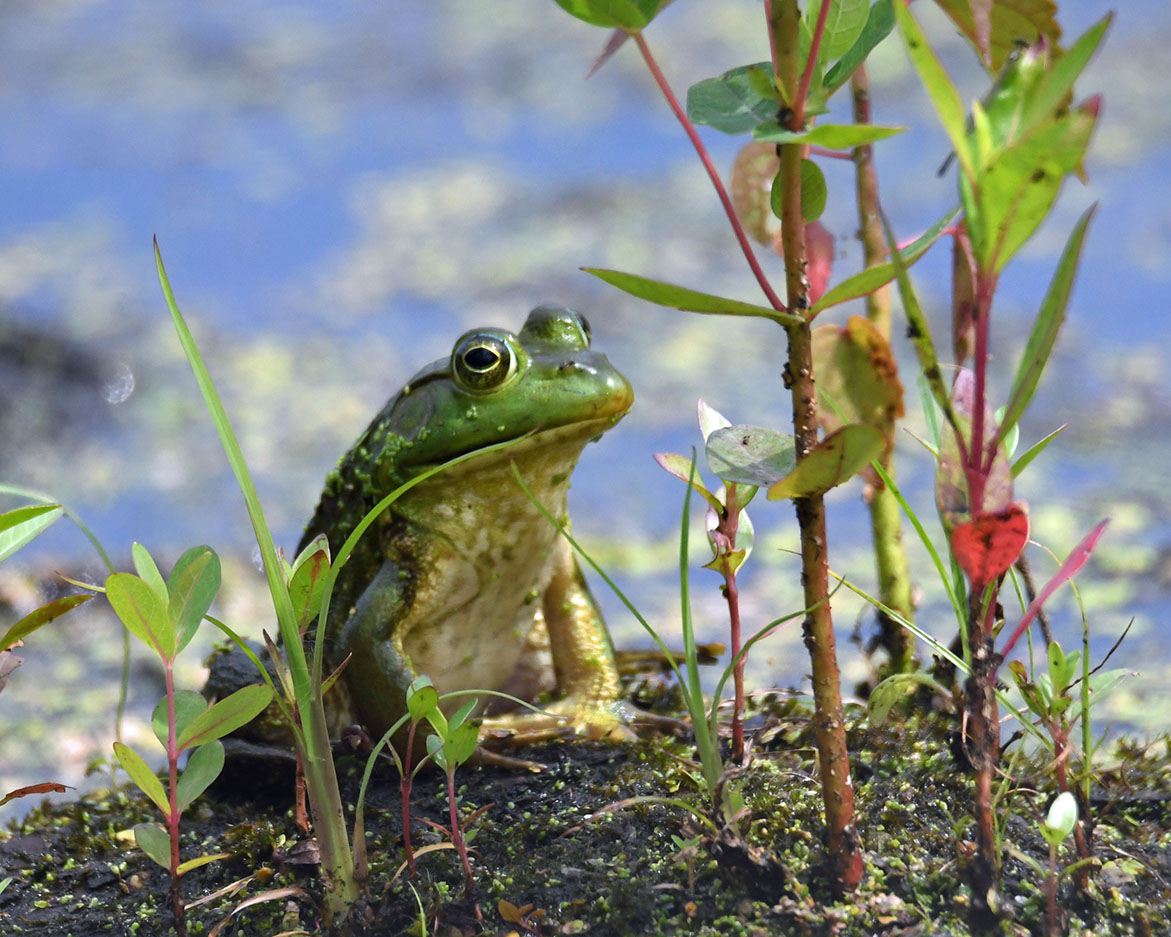 Second Place Winner
"Fishing Great Blue Heron"
J. Williams
A great blue heron fishes for dinner in Centennial Lake in Columbia, Maryland.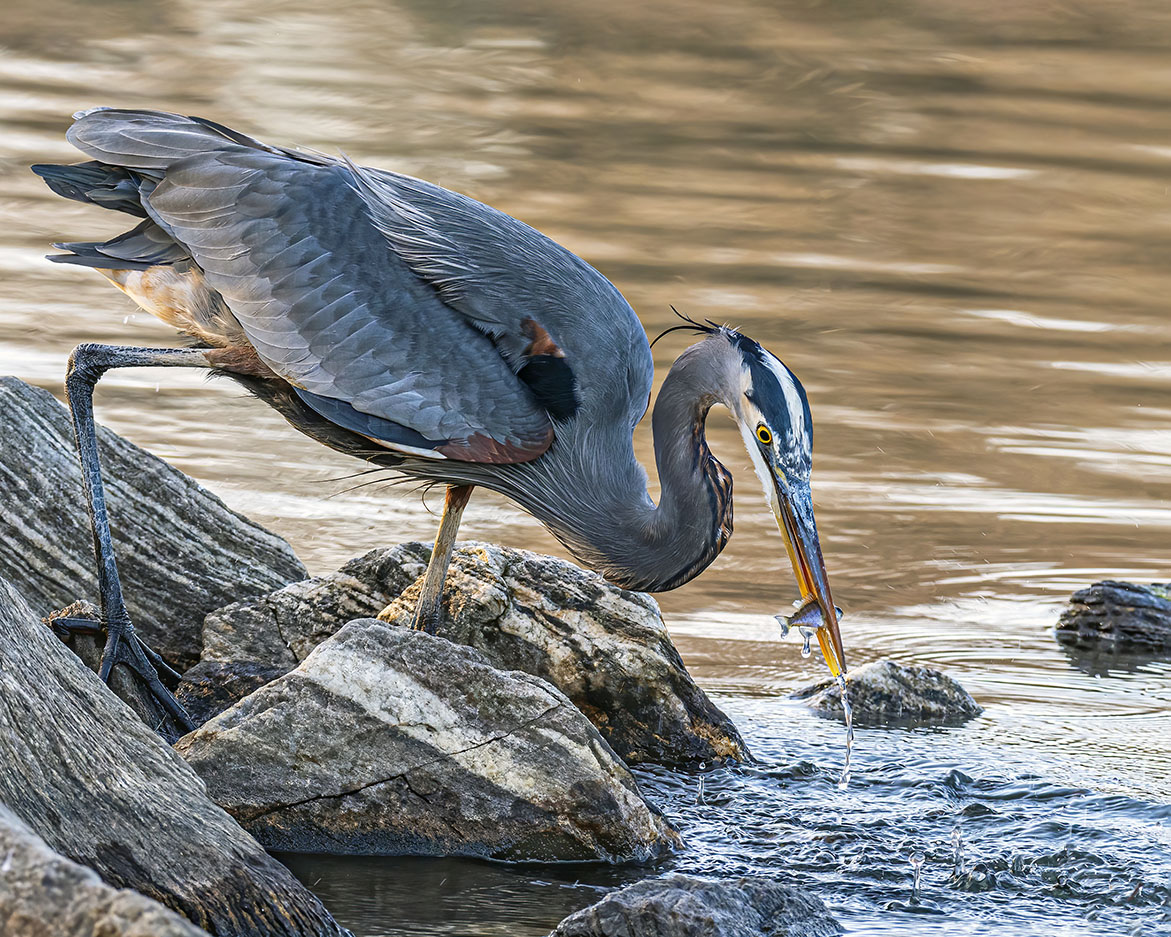 Third Place Winner
Michelle Dandrea Lowell
A kayaker makes a practice run before competing in the Great Falls Race at Great Falls, Virginia.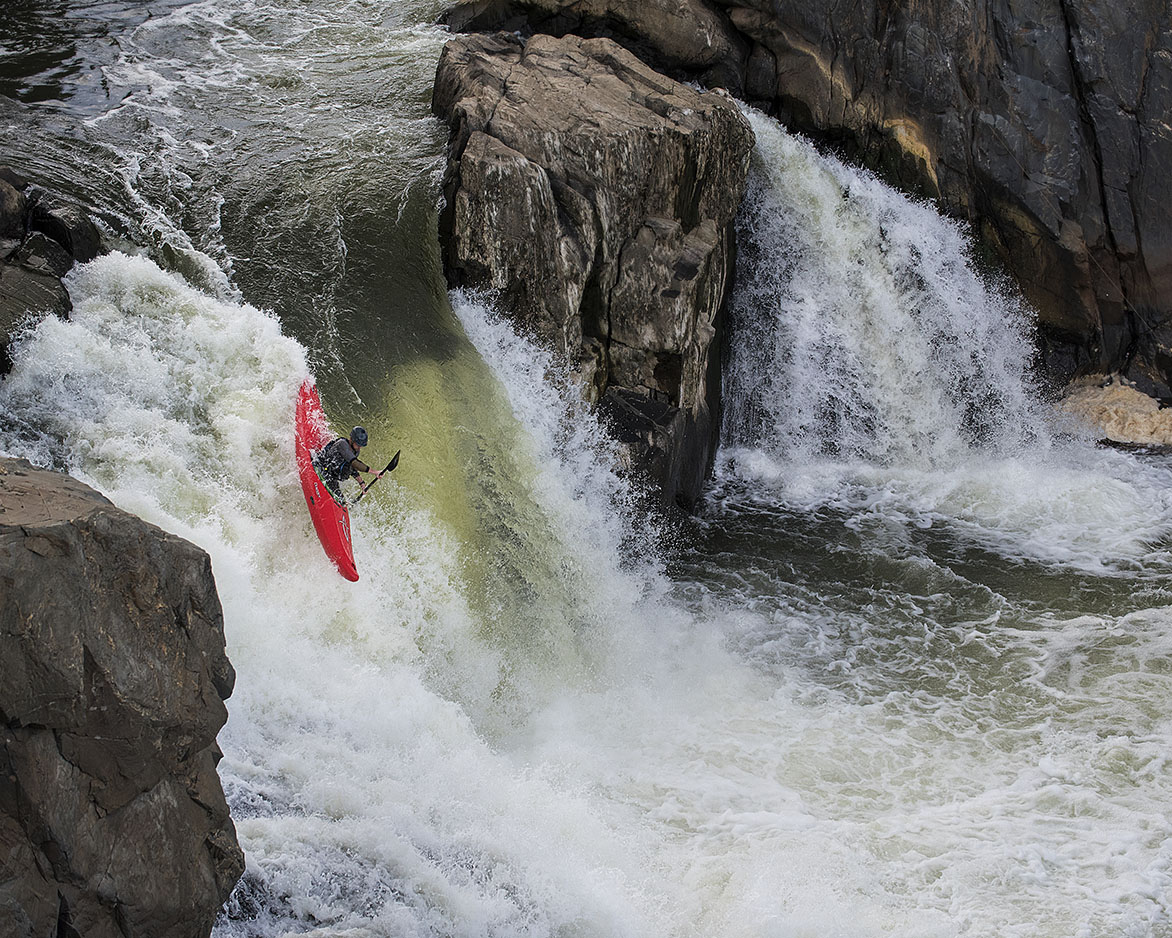 Viewers' Choice Winner
"Put It on My Bill"
Kathy Dennehey
A brown pelican makes off with a feast on the James River by Lake Maury, Virginia.