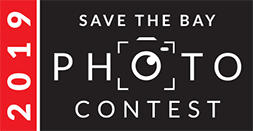 First Place Winner
"Watch Your Back"
Alan Wilder
South of the Conowingo Dam on the Bay in Maryland, a cormorant tries to snatch another's catch.
Second Place Winner
"Reflections of Autumn"
Kevin Moore
Vibrant autumn colors reflect on Custis Pond in the Savage Neck Dunes Natural Area Preserve near Cape Charles on the Eastern Shore of Virginia.
Third Place Winner
"Curious Beaver"
Jimmy Rode
A beaver looks to be up to something at North Point State Park in Southeast Baltimore County.
Viewers' Choice Winner
"Starry Sunset"
James Mertz
A long exposure allows the colors of the sunset to fade, and the clear night's stars to take over the sky above this boathouse in Piney Point, Maryland.