This progress was achieved largely by relying on reductions from wastewater. Nitrogen and phosphorus pollution from urban and suburban areas and nitrogen pollution from septic systems continue to increase. Nitrogen reductions from agriculture are also off-track. See sidebar graphs
See where things stand, below, and then take a look at some of the current and future challenges we face and what we need to do to overcome them.
MARYLAND'S 2017 MIDPOINT PROGRESS TOWARD POLLUTION REDUCTIONS

By 2017, practices should have been in place to achieve 60 percent of the 2025 pollution reduction goals. Here's a look at how the watershed jurisdictions performed. Key

Nitrogen
Phosphorus
Sediment

MD

Maryland
Agriculture


U&S
Polluted Runoff†

Wastewater
& CSO† †

N/A*
ALL
SOURCES

NOTES:
Nitrogen: According to the Maryland Department of the Environment, if the reductions associated with the recent upgrade to the Back River sewage treatment plant, the largest plant in Maryland, were included, the overall 2017 nitrogen reduction goal would have been met.
Key

| | |
| --- | --- |
| red | Did not achieve |
| yellow | Within 5% of achieving |
| green | Achieved |
| | |
| --- | --- |
| * | No contribution from this source sector |
| † | Urban & Suburban |
| † † | Combined Sewer Outflow |
Wastewater treatment plant upgrades and agricultural best management practices (BMPs) represent the most cost-effective pollution reductions. Water quality is improving in Maryland because of longstanding commitments by the state, local governments, and farmers to address these sources. But as the remaining opportunities to reduce pollution shrink in these sectors, Maryland will need to substantially increase the level of effort to treat urban and suburban polluted runoff and effluent from septic systems.

EVALUATING MARYLAND'S 2017 KEY COMMITMENTS
In our evaluation of the progress toward 2017 midpoint goals we also wanted to understand which policies and programs added to this progress or contributed to any shortfalls. To that end, we evaluated whether the jurisdictions implemented key policies, programs, and funding committed to in their clean-up plans. These actions have a direct effect on the success or failure of achieving the pollution-reduction goals from wastewater, agriculture, and urban and suburban stormwater.
Wastewater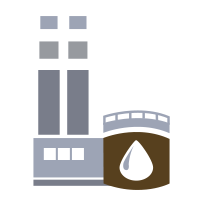 Next to agriculture, wastewater in Maryland is the next highest source of nitrogen and phosphorus pollution to the Bay because of the urbanized I-95 corridor. It is crucial to reduce this pollution because the largest treatment plants are directly adjacent to tidal waters. That means that more of the pollution reaches the Bay.
COMMITMENT: Upgrade wastewater treatment plants through prioritized investments from the statewide Bay Restoration Fund.
PROGRESS: On Track
Upgrades allowed Maryland to surpass the 2017 target for phosphorus and compensate for lack of progress from other areas, namely increases in nitrogen from septic systems, polluted runoff from urban areas, and limited progress reducing agricultural nitrogen. In some areas, like the Potomac River, scientists attribute improved water clarity and expanding underwater grasses, indicators of Bay health, directly to these investments. However, design and construction setbacks with the pipes and other collection infrastructure of the state's two largest wastewater treatment plants have allowed occasional sewer back-ups and overflows into Baltimore Harbor and Back River. This condition is unacceptable and must be addressed as a priority.

Stormwater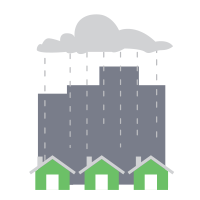 Due to development and its associated loss of forests, stormwater pollution continues to grow in Maryland, surpassing efforts to reduce pollution.
COMMITMENT: Utilize MS4 permits to ensure sufficient pollution reduction by 2025.
PROGRESS: Off Track
Maryland's Phase I municipal separate storm sewer systems (MS4) stormwater management permits were to require the state's 10 largest local jurisdictions to control pollution on 30 percent of untreated impervious acres by 2017. No jurisdiction has achieved this goal. Furthermore, the issuance of new permits is behind schedule and unfortunately, there are proposals suggesting they may end up being much weaker, than existing permits. Phase I MS4 jurisdictions are also required to adopt a Financial Assurance Plan that outlines how restoration activity will be funded. Discussions between the Maryland Department of Environment (MDE) and local governments suggest that the state may extend the deadline for adopting local Financial Assurance Plans far into the permit period, potentially creating uncertainty for ratepayers and putting restoration activities financially at risk.
The new Phase II permit expands coverage to more jurisdictions to reflect the growth of Maryland counties and municipalities, but critically fails to require the completion of any restoration projects through 2023. Maryland's Watershed Implementation Plan directed that Phase II MS4 permits include a requirement for restoration of 20 percent of untreated hardened surfaces by 2017.
To get back on track, Maryland should strengthen the next round of permits and Watershed Implementation Plans (WIPs) with numeric nutrient reduction targets that will help close the gap in restoration progress. The Maryland Department of the Environment (MDE) should also adhere to statutory deadlines and requirements in approving local Financial Assurance Plans.
Finally, the state needs to take a harder look at urban and suburban development that removes trees and adds impervious surface to the landscape. More effective state law and local regulation could significantly reduce this problem.

Agriculture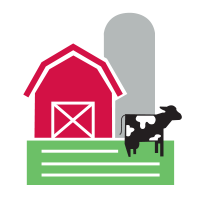 Despite making substantial progress, Maryland agriculture is still the largest source of nitrogen, phosphorus, and sediment pollution to the Bay and the state did not achieve its 2017 nitrogen-reduction goal.
COMMITMENT: Reduce agricultural pollution through changes to nutrient management regulations.
PROGRESS: On Track
Updates to Maryland's nutrient management regulations included transitioning to a new Phosphorus Management Tool (PMT) for evaluating the risk of phosphorus losses to surface and groundwater from agricultural soils and mandatory stream exclusion for livestock. The PMT is being phased in over time, but already has meant that fields with the highest levels of phosphorus can no longer receive phosphorus. Technical assistance may need to increase to help farmers shift to cropping systems and practices that comply with the lower phosphorus application rates recommended by the PMT. In addition, as part of this program, by the end of fiscal year 2017, soil phosphorus data had been collected and analyzed for approximately 1,100,000 acres or 86 percent of Maryland's 1.3 million acres of farmland regulated by the Nutrient Management Program.
COMMITMENT: Leverage state agricultural cost-share and voluntary farmer contributions to achieve pollution reductions.
PROGRESS: Slightly Off Track
Maryland farmers continue to be leaders implementing practices like cover crops and conservation tillage, as well as adopting new practices even when not required by regulation. Despite these efforts, progress reducing nitrogen pollution from agriculture is not on track. To accelerate reductions, the state should prioritize cost-share investments in locations where the highest nitrogen-pollution reductions can be achieved. These areas can be identified and prioritized with existing modeling tools and cost-share programs should use this information to target BMP implementation. Maryland should also restrict the use of state cost-share dollars for legally required BMPs for new or expanding poultry operations, instead focusing the use of limited public dollars on existing agricultural operations.

Accounting for Growth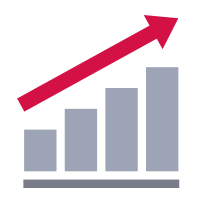 Key to maintaining the watershed-wide nitrogen, phosphorus, and sediment limits, once achieved, is to account for, and offset, new sources of pollution. It is also a requirement of the federal Clean Water Act. Additional sources of pollution include more septic systems, more impervious surfaces created by the conversion of forest or farmland to developed land, increased vehicle emissions, and the growth of the livestock and poultry industries, to name a few.
COMMITMENT: Propose a strategy to offset new pollution from development by 2013.
PROGRESS: Off Track
The state convened a task force in 2014 that achieved consensus on many aspects of a program to account for growth; however, the state has since failed to move forward with a policy. Meanwhile, Maryland is losing about 2,000 acres of forest per year to development and has stopped requiring technology on new septic systems that reduces nitrogen pollution. The state must make an immediate commitment to quantify and require offsets for new pollution from development to achieve its 2025 goals and stay below them.

WHAT'S NEXT?
Maryland has made progress in wastewater, but needs to step up efforts to address shortfalls in reducing polluted runoff from urban, suburban, and agricultural sources and from septic systems.
The Bay jurisdictions are starting to work on the third and final iteration of their clean-up plans, known as the Phase III Watershed Implementation Plans (WIPs). These plans will describe actions to take, between now and 2025—the deadline for full implementation. These plans must be detailed and comprehensive, with attention given to addressing existing shortfalls.
LOCALIZED STRATEGIES TO MEET CHESAPEAKE BAY GOALS
Maryland has made excellent progress reducing pollution from wastewater treatment plants and this currently is covering gaps in other sources. Projections indicate that Maryland will not be able to rely on wastewater treatment plant upgrades to cover shortfalls at the 2025 deadline. The state must redouble efforts to reduce pollution from urban runoff and septic systems, as well as address the shortfall in agriculture to achieve its Blueprint goals.
Local engagement will be key to successful implementation, hence, developing local pollution-reduction goals and ensuring robust outreach efforts to involve the full array of local, regional, and federal stakeholders will be critical. Maryland provided local partners with countywide pollution-reduction targets in the Phase II WIP, and should do so again. These targets helped local governments identify needed improvements in capacity and develop a plan to reduce pollution programmatically, but few local governments adopted quantitative targets for pollution reduction. Local Phase III targets should be developed collaboratively and represent an attainable and quantifiable increase in progress that, in concert with statewide strategies, meets the 2025 goals.
Maryland is about to engage in a robust nutrient trading program, which will allow entities that go beyond expectations to offer these extra reductions to lagging sources annually on a pollutant by pollutant basis. The capacity of available credits from wastewater plants will only allow Maryland to keep pace with statewide commitments for a few years. In the future, however, credits may be generated from agriculture to provide additional offsets.
Maryland should focus resources and regulatory tools where progress is lacking to drive prioritization efforts and local implementation of WIP III. This may require examination of existing cost-share programs to encourage permanent practices like forested buffers over annual practices so that pollution reductions can propagate further into the future from a single initial investment. It may also require selecting BMPs that are most efficient at, and used in the most promising geographic locations for, removing nitrogen—the pollutant lagging behind in meeting Maryland's goals.