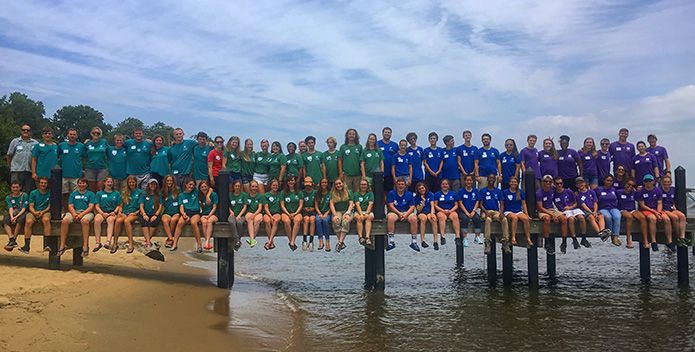 From 2013-2015, Student Wave engaged a network of hundreds of students across the watershed who connected with CBF, many of them taking actions in ways both small and large, be it as simple as turning off faucets while brushing teeth, all the way to restoring oysters and planting trees. Their projects and ideas are available here for all high school students looking for ways to contribute to cleaning up the Chesapeake.
Actions & Projects Check out our ideas, how-to's, and guides for taking action in your school and community.
Student Leadership Summer Expeditions It's time to gear up for summer. See what CBF has in store.
The Chesapeake Clean Water Blueprint The Chesapeake Clean Water Blueprint is our best, and perhaps last, chance to restore the Bay. Find out about this multi-state effort to save the Bay, its rivers, and streams, and how you can contribute to its success.