I wanted to work for CBF because of its strong sense of community. The people that I knew at CBF found it to be a place that was an extension of their identity. Their job and their passion were one and the same. I was looking for a place to work that really didn't feel like work!
Our Corporate Culture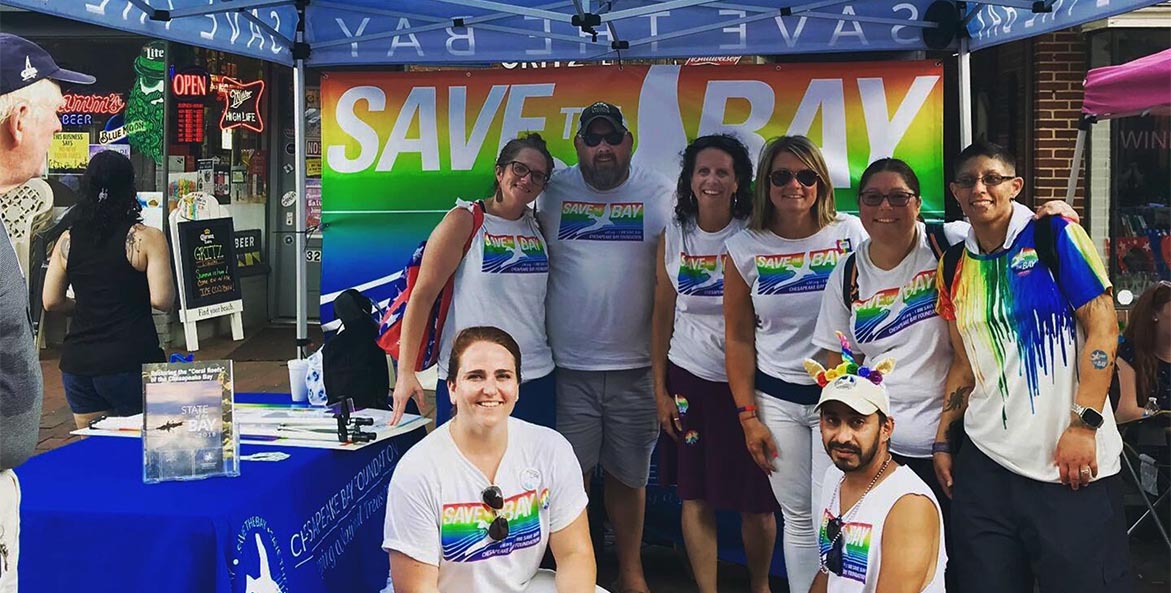 "Corporate" is not exactly the term we like to use when describing our workforce. Since its founding in 1967, the Chesapeake Bay Foundation (CBF) has been widely known by its simple and direct mission statement: Save the Bay™.
CBF's staff of 170 includes scientists, policy experts, attorneys, educators, and grassroots organizers. They pursue our goal through environmental advocacy, litigation, environmental education, strategic communications, and habitat restoration throughout the Bay watershed. We inform and engage the public, the private sector, elected officials, and government employees to demand that the tough political decisions and adequate public and private investments be made to save the Bay.
In our 50+ year history, we have achieved significant milestones to arrest the Bay system's decline and to begin to restore its health. From the landmark EPA study of the Chesapeake Bay in the 1970s to the first interstate Chesapeake Bay Agreement in 1983 to Maryland's historic sewage treatment bond bill in the 2004 and the reauthorization of the federal farm bill that includes dedicated funding to help farmers clean up the Bay, CBF has indeed been saving the Bay.
CBF works to inform and engage the public to demand that the tough political decisions and adequate public and private investments are made to save the Bay. Though we are tough on fighting pollution in the Chesapeake Bay, we also enjoy a relaxed work environment in an exceptionally beautiful setting. Our headquarters in Annapolis, Maryland, the Philip Merrill Environmental Center, is one of the greenest buildings in the world, made entirely from recyclable and renewable materials. Warm bamboo flooring, exposed beams, and an entire wall of glass windows that overlook a sandy beach on the Chesapeake Bay provide a soothing work atmosphere. Kayaking, biking, and nature hiking are just a few of the activities available to staff. CBF also provides a locker room with showers, onsite lunches to reduce the need to drive elsewhere, and incentives for hybrid car owners.
CBF does not discriminate, treating its employees with the same care and respect as our non-two-legged friends in nature. We are equally concerned about the environment and our workplace, and strive to create harmony between the two.
Departments We Hire For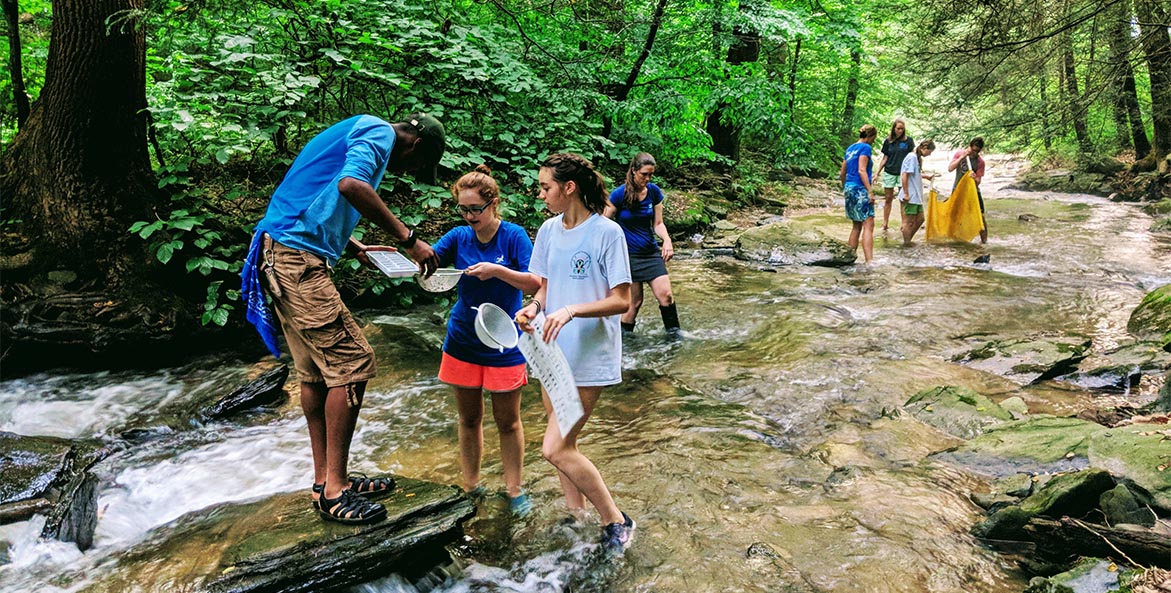 Enthusiastic about saving the Bay? Then we want you! The HR department looks for qualified, motivated people to join our family in the following departments:
Accounting/Finance
The Finance department's mission is to establish and maintain a foundation-wide accounting system/department that provides the highest quality financial information and management reporting that responds to the needs of its funders, government regulators, administrators, and constituents.
Administration
Administration's mission is to significantly contribute to the improvement of the water quality of the Chesapeake Bay by providing a strong operations infrastructure for CBF staff. The mission is to develop and maintain procedures, systems, equipment, facilities, and property so that staff can work safely, efficiently, creatively, and productively to save the Bay.
Communications
At the Chesapeake Bay Foundation, the Communications Department is a programmatic department. Its role is to market CBF's priorities, including its policy, education, litigation, restoration, fundraising, and member-development programs; engage the public; and mobilize its advocacy and financial support. CBF's Communications activities are broken into five functional areas: Writing and Content Development, Creative Services, Media Relations, Digital Communications, and Operations and Internal Communications.
Development
The mission of Development is to provide financial resources for CBF to meet its long-term vision of saving the Bay. It establishes and implements strategies to motivate donors to contribute to the organization's programs and projects through two primary areas of activity: development and membership.
Education
Education provides programs that introduce students, teachers, and other citizens to the wonders of the Chesapeake Bay watershed and works to heighten sensitivity, increase knowledge, and empower people to take positive action toward the Bay's restoration. Through activities that model subject integration, problem solving skills, and real life community action projects, students are empowered to take positive action towards restoring the Bay.
Environmental Protection and Restoration (EPR)
The EPR department defends and restores the Chesapeake Bay by protecting the Bay's natural resources from pollution and other harmful activities by fighting for strong and effective laws and regulations; restoring the Bay's essential habitats and filtering mechanisms; involving citizens in CBF's environmental efforts by recruiting, training, and incorporating them as effective partners and leaders.