Fall/Winter2020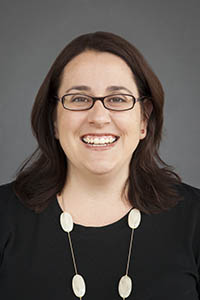 Oyster Restoration Back in Full Swing
Last year was tough for oyster restoration in Maryland. Record rainfalls during 2018 and 2019 caused low salinity throughout the Bay that limited oyster larvae production and hampered CBF's ability to set spat (larval oysters) on shells at the Maryland Oyster Restoration Center. Then COVID-19 hit in March, and oyster restoration operations were delayed until plans could be put in place to ensure safe social distancing when loading and planting oysters.
However, this spring and summer the Bay's salinity returned to normal levels and larvae production resumed in earnest. At the same time CBF put in place plans for safe restoration efforts during the pandemic. Plantings of oysters grown by CBF volunteer oyster gardeners were among the first to resume.
This summer, CBF crew helmed three trips aboard the Patricia Campbell oyster planting vessel and added more than 10 million spat-on-shell to sanctuary reefs located in the Tred Avon River on the Eastern Shore. The plantings were part of CBF's work with other partners to restore oyster populations in five restoration tributaries in Maryland.
Frederick County Joins Effort to Strengthen Forest Protections
An old policy became new again in Frederick County this July. The County Council unanimously approved a no-netloss forest law that requires developers to replant every acre of forest removed for a project. The county had the same regulation in place from 2008 to 2011, which resulted in no forest being lost. But from 2012 to 2019 Frederick lost about 500 acres of forest when weaker forest protections were in place. CBF supported County Executive Jan Gardner's effort to bring back the old policy through direct advocacy with council members as well as public outreach.
"We're happy to see Frederick County put in place a policy that will stop forest loss," said Erik Fisher, CBF's Maryland Assistant Director and Land Use Planner. "It's a regulation we believe is simple, effective, and would benefit forests statewide."
Trees, other vegetation, and soils that compose forests filter out chemicals and excessive pollutants from water as well as harmful air particles such as sulfur dioxide. Forests' ability to reduce carbon dioxide helps fight climate change.
This past year has been productive for increasing forest protections in Maryland. In November, Anne Arundel County passed new regulations to protect more trees, and Howard County approved a similar measure in December.
The counties have been moving forward in the face of inaction at the state level. Recent bills to update the state's 1991 Forest Conservation Act have languished in the General Assembly.
—Alison Prost
Maryland Executive Director
Chesapeake Bay Foundation