With its super energy- and water-efficient features, including solar roof panels, wind turbines, geothermal wells, and rain cisterns, the Brock Center is intended to operate using no more electricity than what the sun and wind generate and no more water than what the rain provides, also referred to as "net zero" energy and "net zero" water.
Return to the Brock Environmental Center main page
Click on the icons at the bottom of the dashboard to view current and historical data about the Brock Center's operations and take a look at the green features that make this project possible.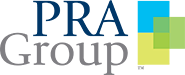 Thank you to the PRA Group for their commitment to community and their generous support of CBF's Brock Environmental Center Building Dashboard.
Dashboard is optimized for use with IE and Firefox browsers. If you encounter difficulty go to https://buildingos.com/s/cbf/storyboard2143/.
The Brock Center achieved Living Building Challenge certification from the International Living Future Institute in 2016, which required the building to operate a full year using "net zero" energy and "net zero" water, among other strict requirements.
In addition to energy and water use, the Brock Center also met strict criteria related to five other Living Building Challenge standards, called petals: place, health and happiness, materials, equity, and beauty. All require twelve continuous months of operating data to demonstrate the center meets the International Living Future Institute's strict standards.
"We're attempting something few others have ever done, said CBF Hampton Roads Director Christy Everett. "We invite everyone to join us on the journey to see how we're doing."
"When we envisioned the Brock Environmental Center, we intended to raise the bar and demonstrate the built environment can actually give back to the natural environment rather than harm it," Everett said. "We hope the Brock Center can be an international model for sustainability for years to come."