See where things stand in the Commonwealth below and learn about the current and future challenges we face. Then, take action for a strong, comprehensive clean water plan for restoring Virginia's rivers, streams, and Bay. The final phase of Virginia's Blueprint is the most important and critical to our health, economy, and way of life.
Virginia's Progress Toward Pollution Reductions

We used EPA's scientific model to estimate pollution reductions made between 2009 and 2018 and if those reductions are on a trajectory to meet the 2025 goals. Virginia's pollution-reduction progress is summarized in the table below. While no state is completely on track, sewage treatment plant upgrades in Virginia have already met the 2025 goals and are the main reason the state is close to on track. But Virginia must accelerate efforts in pollution reduction from agriculture and urban/suburban runoff. As of press time, new sediment targets from the states had not yet been established.(Key)

Nitrogen
Phosphorus

VA

Virginia
Agriculture


U&S
Polluted Runoff†

Septic


N/A*
Wastewater
& CSO† †

TOTAL

Key

| | |
| --- | --- |
| red | projected loads more than 20% off target or pollution is increasing |
| yellow | projected loads within 10-20% of target |
| green | projected loads within 10% of target |
| | |
| --- | --- |
| * | No contribution from this source sector |
| † | Urban & Suburban |
| † † | Combined Sewer Outflow |
Evaluating Virginia's Milestone Commitments
After examining EPA's scientific model to estimate pollution reductions (see chart above), we looked at how well the states have implemented the programmatic commitments they made in their two-year milestone goals—in other words, the practices and programs they will use to get the job done. The following is our analysis of each commitment.
Wastewater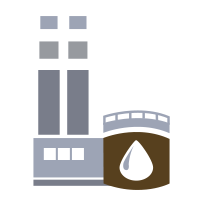 Why it's important: The wastewater sector accounts for more than 30 percent of Virginia's nitrogen pollution. Addressing it remains a key part of Virginia's plan to achieve its Blueprint goals.
Commitment: None
Progress: Slightly Off Track
Virginia did not set new milestone goals for the wastewater sector in 2018 because, by that time, it already met pollution reduction targets the Commonwealth had set for it.
Steps taken: Virginia spent approximately $1 billion, an amount matched by local funding, to improve wastewater systems over the past decade, resulting in substantial pollution reductions.
Steps needed: Virginia must further cut wastewater pollution to stay on track. Innovative technology, including an initiative in Hampton Roads to use treated wastewater to recharge groundwater, provides exciting potential. Connecting more homes to sewers and addressing pollution from septic tanks—measures Virginia included in the draft of its final Blueprint—are also critical.
Polluted Runoff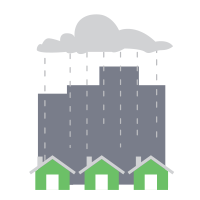 Why it's important: Growing urban and suburban areas contribute new polluted runoff to Virginia's waterways, offsetting most of the progress made to control it.
Commitment: Revise and reissue the Construction General Permit to help prevent new loads from developed lands
Progress: Slightly Off Track
Steps taken: The Commonwealth took more steps to limit pollution through its Construction General Permit, which outlines how developers must prevent and control polluted runoff from construction sites. It also is acting to protect streams from sediment pollution by establishing measurable standards for water clarity.
Steps needed: The draft of Virginia's final Blueprint aims to better protect streams from erosion and sediment pollution and revisit rules for managing runoff after construction concludes. These actions are critical to ensure development doesn't add to the Bay's pollution.
Commitment: Issue Stormwater Local Assistance Funds (SLAF) to address polluted runoff
Progress: Slightly Off Track
Steps taken: Current levels of investment in SLAF, a grant program that helps local governments pay for projects to reduce polluted runoff, are still not enough to meet Virginia's stormwater goals. Pollution reductions must accelerate in coming years.
Steps needed: As outlined in its draft Blueprint, Virginia must increase funding and engage more local governments in the process.
Agriculture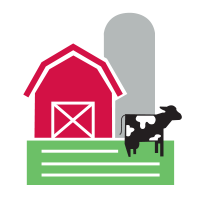 Why it's important: Agriculture represents nearly 70 percent of the remaining pollution reductions Virginia must make to meet its Blueprint goals.
Commitment: Track and report livestock exclusion
Progress: Slightly Off Track
Steps taken: Since 2010, Virginia has invested approximately $100 million to help farmers fence livestock out of nearly 2,000 miles of streams. This practice, known as livestock exclusion, is one of the most effective ways to improve water quality. Record sign-ups for these programs demonstrate farmers are willing to participate in Bay restoration when funding is available.
Steps needed: Virginia must accelerate these efforts. The Commonwealth's draft Blueprint increases support for farmers and commits to exclude livestock from 100 percent of perennial streams. Virginia must increase funding, engage local agricultural partners, and pass legislation to achieve these goals.
Commitment: Develop individual permits for applicable poultry facilities covered under the general permit
Progress: Slightly Off Track
Steps taken: Virginia issued individual permits for two facilities within the Bay watershed that illegally polluted waterways, requiring stricter monitoring and pollution controls than the state's general permit for poultry farms.
Steps needed: Virginia should increase monitoring and inspection requirements to specifically address ammonia emissions that contribute nitrogen pollution to local waters and the Bay through the air. Controlling ammonia is necessary to curb pollution from the growing poultry industry, which increased production 25 percent since 2010.
Planning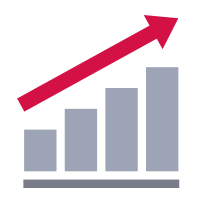 Commitment: Engage watershed partners in development of the Phase III WIP
Progress: On Track
Why it's important: Virginia's final Blueprint, technically called the Phase III Watershed Implementation Plan, is critical for establishing policies and initiatives that will restore the Bay.
Steps taken: Virginia hosted forums with hundreds of stakeholders across the Commonwealth. Feedback made it clear the Commonwealth's existing Blueprint relied too heavily on unrealistic, voluntary initiatives. The draft plan calls for more funding for voluntary programs, together with regulatory actions.
Steps needed: Virginia should continue outreach and engagement with local governments, Planning District Commissions, and Soil and Water Conservation Districts moving forward.
Finishing the Job in Virginia
The Commonwealth must accelerate initiatives to curb pollution from farms and increase funding to support them. It must also do more to reduce polluted runoff from urban and suburban areas and address the substantial impacts of development—the number of acres under construction in 2018 was twice the amount in 2010. Further reductions in wastewater pollution will remain critical.
The Commonwealth's draft Blueprint is a strong roadmap for getting the job done by 2025. The plan calls for comprehensive efforts to address agricultural pollution, including increased and more effective support for farmers, as well as future mandatory requirements to exclude livestock from streams and improve fertilizer and manure management. It addresses polluted runoff through improved fertilizer management for turf and requirements to ensure additional pollution from newly developed land is offset. It also identifies clear opportunities to upgrade sewage treatment facilities to cut pollution from wastewater.
The key is implementation. Virginia must increase financial support for all sectors, pass legislation that creates enforceable programs, and continue to engage local partners in the process.