Virginia is largely on track to achieve its 2025 pollution-reduction targets. The Commonwealth's investment in upgrading wastewater treatment plants is the single largest factor in its progress. Pollution is also declining thanks to investment in conservation practices on farms, but without a major acceleration of these efforts Virginia will not meet targets for agriculture. Meanwhile, pollution from urban and suburban areas is rising—in fact, offsetting pollution reductions in agriculture—and the Commonwealth is losing an area of forest larger than Richmond each year. Virginia must accelerate pollution reductions from agriculture and urban/suburban runoff, maximize wastewater treatment upgrades, and address new sources of pollution driven by climate change, increasing development, and forest loss.
Learn more about where things stand in Virginia below, and the current and future challenges we face.
Virginia's Progress Toward Pollution Reductions
We used the Chesapeake Bay Program's scientific model to estimate pollution reductions made between 2009 and 2020 and if those reductions are on a trajectory to meet the 2025 targets. Virginia's pollution-reduction progress is summarized in the table below.
As a whole, the model shows Virginia is on track to achieve its 2025 targets to reduce nitrogen and phosphorus pollution, mostly due to large pollution reductions from wastewater treatment plants. Agricultural pollution is also declining, though the pace falls far short of what is needed to meet the 2025 targets. Pollution from urban/suburban runoff is increasing. The Commonwealth must therefore accelerate efforts to reduce pollution from agricultural sources and urban/suburban development, and continue to make additional pollution reductions from wastewater treatment plants, to stay on track.
Individual sectors compared to 2025 Phase III WIP. Total compared to EPA Planning Target.
Nitrogen
Phosphorus

VA

Virginia
Agriculture

Off Track

Off Track

Urban/Suburban Polluted Runoff

Off Track

Off Track

Septic

Off Track

N/A

Wastewater & Combined Sewer Outfall

On Track

On Track

Overall

On Track

On Track
Key

| | |
| --- | --- |
| Off Track | Projected loads more than 25% off target or pollution is increasing |
| In Danger of Being Off Track | Projected loads within 10-25% of target |
| On Track | Projected loads less than 10% off target |
| N/A | No contribution from this source sector |
Evaluating Virginia's Milestone Commitments
After examining the results of the Chesapeake Bay Program's scientific model to estimate pollution reductions statewide and for each sector (see chart above), we evaluated Virginia's implementation of the programmatic commitments it made in its 2020-2021 milestones —in other words, the practices and policies the Commonwealth will use to get the job done. The following is our analysis of key Virginia commitments.
Wastewater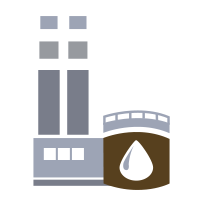 Wastewater accounts for a quarter of Virginia's nitrogen pollution and makes up an even larger share of pollution in the James and York river watersheds, where harmful algal blooms are persistent. Efforts to reduce pollution through wastewater treatment upgrades have been highly successful and Virginia should look to continue and optimize these efforts.
Commitment: Reissuance of the Watershed General Permit and Chlorophyll-a-based waste load allocations for the James River.
Progress: ON TRACK
Steps taken: Virginia made major progress by passing the Enhanced Nutrient Certainty Act in 2021 (SB1354/HB2129), which requires additional pollution reductions from some wastewater treatment facilities. In addition, the Commonwealth continues to invest in wastewater treatment plant upgrades.
Steps needed: To protect against harmful algal blooms, wastewater treatment plants are assigned permit limits, called waste load allocations, based on measures of chlorophyll, a green pigment that algae produce. Virginia still needs to finalize updated permit limits based on new chlorophyll criteria for wastewater plants in the James River watershed. The York River also experiences harmful algal blooms, so updating permit limits for wastewater plants based on chlorophyll criteria is also warranted in this watershed. Virginia should pursue all possible wastewater pollution reductions to have a chance to achieve the Blueprint's 2025 deadline.
Commitment: Manage the Wastewater Infrastructure Workgroup to meet wastewater needs to address septic sources. 
Progress:  ON TRACK
Steps taken: Addressing nitrogen pollution from septic systems has been a significant challenge, and rising sea levels will make the issue worse. The adoption of wastewater equity legislation (SB1396) represents a critical step toward addressing this problem. This bill creates a fund to help property owners with lower incomes repair or install septic systems. It also establishes an advisory group, called the Wastewater Infrastructure Workgroup, to assess wastewater needs and plan for climate change effects on wastewater treatment systems.
Steps needed: Investments in these programs, along with better planning for the future, are critical to manage pollution from septic systems. For example, Virginia should adopt policies that would prohibit permitting systems in flood-prone areas.
Urban & Suburban Polluted Runoff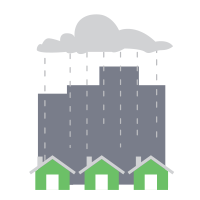 Polluted runoff from growing urban and suburban areas raises significant challenges for achieving Bay restoration targets and has damaging effects on local water quality. Virginia must address existing sources of polluted runoff with restoration and minimize the addition of more pollution from newly developed lands.
Commitment: Revise and reissue important permits to control polluted runoff from developed areas.
Progress: Off Track
Steps taken: Important steps taken include significant investments in the Stormwater Local Assistance Fund (SLAF), which helps communities pay for effective pollution-control measures, and completion of the Municipal Separate Storm Sewer System (MS4) action plan guidance, which outlines how cities and developed areas can meet their MS4 permit requirements to reduce polluted runoff. We applaud the discontinuation of an outdated practice that allowed cities and counties to meet permit requirements by street sweeping, a change reflected in both the reissued MS4 action plan guidance and the reissuance of the Arlington MS4 permit.
Steps needed: Virginia's plan to reduce urban/suburban polluted runoff included issuing MS4 permits in three, five-year cycles by 2025, with each cycle requiring progressively stricter pollution reductions. However, Virginia is six to 10 years behind that schedule. At the current pace, no more than 40 percent of the overall pollution-reduction requirements will be established by 2025. The Commonwealth needs to promptly reissue MS4 permits and establish a policy to address the longstanding delay. Continued investment in SLAF is also critical to achieve progress in this sector.
Commitment: Enhance tree planting and tree canopies as an approach to addressing polluted runoff from developed lands.
Progress: Off Track
Steps taken: Virginia provisionally passed legislation in 2021 to assist counties and cities in enhancing their tree canopies. As a next step, a working group has been established to consider means of preserving and expanding tree canopies. The Virginia Department of Environmental Quality(DEQ) also established a Technical Advisory Committee (TAC) this year to consider trees as a best management practice to control polluted runoff from development.
Steps needed: Trees are a critical tool to prevent polluted runoff from developed lands, yet the Commonwealth is consistently losing nearly 50,000 acres of forest per year. Virginia needs to enact legislation that will allow cities and counties to conserve and protect tree canopies. Virginia should also revisit its Permit By Rule for solar facilities—a process that automatically grants permits to projects that meet regulatory requirements—in order to preserve forest and prioritize brownfields and other previously developed or degraded sites for solar development.
Agriculture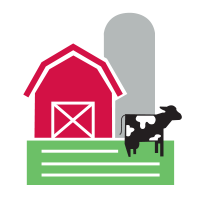 Agriculture represents nearly 70 percent of the remaining pollution reductions Virginia must make to meet its Blueprint targets. The Commonwealth has taken several positive steps to help address the problem, but without finding ways to massively accelerate the adoption of conservation practices on farms, it will not meet its targets for agriculture by the 2025 deadline. The proposed state budget for fiscal years 2023-2024 would for the first time provide full funding for the Agricultural Cost-Share program at the levels of assessed need, but its passage by the state legislature remains uncertain.
Commitment: Implement changes in cost-share practices to increase incentives for forested buffer implantation.
Progress: Slightly off-track
Steps taken: The Virginia Agricultural Cost-Share program's Technical Advisory Committee (TAC) has recommended the creation of a streamside forested buffer maintenance cost-share practice that will pay farmers to maintain forested buffers for the first three years after establishment. This is a positive step as accelerated implementation of this practice is sorely needed.
Steps needed: The Soil and Water Conservation Board should approve adoption of the forested buffer maintenance practice recommended by the TAC. Virginia reported 257 acres of forested buffers planted in 2020. But the state needs to plant more than 6,000 acres of buffers annually to meet its 2025 target of 48,000 total acres. Forested buffers are the most effective pollution-reduction practice, with the most co-benefits. Virginia must find ways to accelerate implementation of this critical practice.
Commitment: Implement legislation to track and require livestock exclusion and nutrient management.
Progress: Slightly off track
Steps taken: Virginia passed legislation in 2020 that sets a clear goal to install fences to keep cattle out of all perennial streams as of 2026 if the Commonwealth has not met nutrient-reduction targets for the agricultural sector. Virginia also conducted pilot studies to evaluate progress and established an approach to evaluate the remaining work.
Steps needed: Livestock exclusion and nutrient management represent critical pieces of Virginia's Clean Water Blueprint, known formally as its Watershed Implementation Plan (WIP). Despite recent increases in investment, Virginia has still yet to fund the cost-share program, which helps farmers pay for these conservation practices, at the level of need. Those investments must happen for Virginia to achieve its targets.
Issue in Focus: Land Development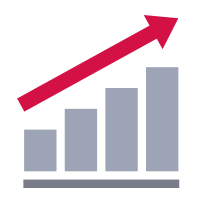 Preliminary data produced by Chesapeake Conservancy, University of Vermont, and U.S. Geological Survey suggest changes in the watershed's land use between 2014 and 2018 with important implications for water quality. States may or may not have milestone commitments dedicated to addressing these land use changes, and therefore cannot be assigned an 'on track' or 'off track' rating. However, in this section, we outline findings from the data, any steps the state has already taken to address the issue, and further steps that are needed.
Preliminary data suggest that 50,000 acres of forest and non-urban tree canopy are modified per year in Virginia due to such land use/land cover changes as timber harvest, urbanization, agricultural expansion, and other drivers. Forests naturally filter water and reduce pollution reaching rivers and streams, among many other benefits they provide to communities and wildlife. These changes therefore have significant implications for water quality and are offsetting a significant portion of Virginia's progress toward its pollution-reduction targets. For example, between 2009 and 2020, reductions in nitrogen pollution from agriculture were offset by increases in pollution from urban/suburban runoff.
Steps taken: Virginia has established stakeholder groups to consider trees and tree canopy enhancement as a tool to control runoff, mitigate urban heat islands, and protect water quality.
Steps needed: Virginia needs to adopt policies to minimize impacts of new development on trees and waterways, prioritize solar field development on non-forest lands, and ensure streamside forest buffers and tree canopies are protected. Further, to offset the increasing pollution from development, Virginia needs to incentivize optimization of wastewater treatment facilities. It should upgrade all remaining major facilities in the James and York river watersheds that release high levels of nitrogen pollution (greater than4.0 mg/L concentration) but were not included in the Enhanced Nutrient Removal Legislation. Virginia should require new developments to adequately reduce and offset harm to the environment, including the increasing impacts associated with climate change.
Finishing the Job in Virginia
While models show Virginia is currently on track to meet its 2025 pollution-reduction targets, troubling trends threaten this progress. Virginia can still meet its 2025 targets, but critical actions are needed.
The Commonwealth's investment in upgrading wastewater treatment plants has made a substantial difference, and the resulting pollution reductions are the largest factor in Virginia's overall progress to date. Taking advantage of all opportunities to further upgrade wastewater treatment facilities will be critical, especially to offset the increasing pollution from urban and suburban development.
Investments in Virginia's Agricultural Cost-Share program and Stormwater Local Assistance Fund, which respectively help farmers and cities adopt practices that reduce polluted runoff, have also contributed to pollution reductions. However, to achieve its 2025 commitments, Virginia must urgently accelerate pollution reductions from developed lands—with a focus on planting much more streamside forest buffer and expanding tree canopy—and from agriculture, by ensuring that the funding for the Commonwealth's cost-share program for agricultural best management practices consistently reaches the assessed need.
Finally, Virginia must confront new challenges. Climate change, increasing development, and forest loss will add new sources of pollution and put additional pressure on existing sources, such as septic systems. Virginia must address these challenges or risk losing the hard-won progress it has made.