The Chesapeake Clean Water Blueprint is working, and over the long term, polluted runoff in many areas is decreasing along with summer dead zones. But the road to finishing the job is steep.
In addition to the unique challenges each state faces to meet the Blueprint goals, climate change threatens the Bay's recovery, rollbacks of federal regulations hamper progress toward clean water and air, and the U.S. Environmental Protection Agency (EPA) has failed to hold states accountable to their Blueprint commitments.
At the same time, the COVID-19 pandemic presents an unparalleled challenge. The pandemic continues to impact our personal and professional lives and is straining local, state, and federal budgets. However, it also underscores the irreplaceable value of our natural resources, as people turn to the outdoors for both mental and physical health.
Taking action to reduce pollution now is more critical than ever. It not only helps ensure these resources are protected and improved for future generations, but also supports local businesses, creates jobs, and provides additional environmental and public health benefits. This is the final and most important phase of the clean-up effort. The Bay partnership must finish the job.
Federal Regulatory Rollbacks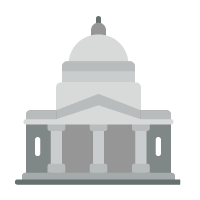 Piece by piece, the Trump administration unraveled protections for our water and air by rolling back federal environmental regulations. Numerous changes were proposed that would affect the Chesapeake Bay and the implementation of the Blueprint. Actions taken by the federal government in 2020 alone threatened tostrip protections from thousands of miles of wetlands and streams across the watershed, allow more air pollution that harms our health and our climate, and create a rulemaking system for environmental protections that limits the consideration of science and doesn't consider climate change at all. CBF actively monitored these developments and opposed any rollbacks that would have impeded efforts to restore the Bay.
Find out more about rollbacks of Federal Regulations affecting the Bay.
Climate Change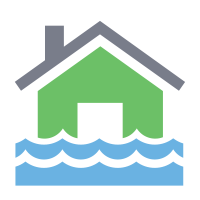 Climate change is a real and imminent threat to the Chesapeake Bay. Water temperatures are warming. Sea levels are rising. Record levels of rainfall, like those in 2018, are expected to become more regular. Scientists agree these changes will make Bay restoration harder, requiring additional reductions in nitrogen and phosphorus pollution by 2025. By 2022, all Bay jurisdictions must describe how they will make the extra cuts. They should plan now and follow the lead of Virginia, West Virginia, and the District of Columbia, which included measures to achieve the additional pollution reductions due to climate change in their latest state Clean Water Blueprints (Phase III WIPs).
Find out more about the impact of climate change on the Bay and its rivers and streams.
EPA Accountability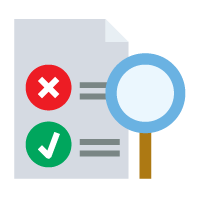 With only four years to go until the Blueprint's 2025 deadline, the final pollution-reduction plans submitted to EPA by Pennsylvania and New York do not meet their clean water commitments. Despite its responsibility and legal authorities under the Clean Water Act, EPA took no steps to hold either state accountable. EPA is the only independent party that can hold states accountable, and it must exercise its authority under the Clean Water Act to ensure that all Bay jurisdictions develop plans that meet their commitments for reducing nitrogen, phosphorus, and sediment pollution in waterways that feed into the Bay by 2025.
On September 10, 2020, CBF and partners sued EPA for abdicating its responsibilities under the Clean Water Act.