The Blueprint to save the Chesapeake Bay is at a critical juncture. Success demands a strong partnership between the six Bay states, the District of Columbia, and EPA—a partnership at serious risk from Pennsylvania's failure to meet its goals.
The science is clear about what needs to be done, and the Blueprint is working. Underwater grasses are recovering. Blue crab populations are rebounding. The Bay's dead zone is shrinking. Communities are seeing cleaner streams, greener urban landscapes, and increased resilience.
But the recovery is fragile. Climate change is an imminent threat. Regulatory rollbacks threaten progress toward clean water and air. And funding is at risk for programs key to the Bay's health.
Now, in the final and most important phase of the clean-up effort, the Bay partnership must finish the job. The health of our region's environment, our way of life, and nearly $130 billion in natural benefits annually, are at stake.
Take action now, at this pivotal moment, to ensure we have strong, comprehensive clean water plans to get the job done in Virginia, Maryland, and Pennsylvania.

Making It Count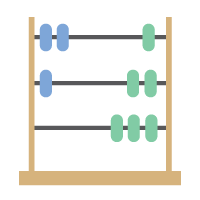 Bay jurisdictions get credit toward their Blueprint goals for implementing practices that reduce pollution. To accurately track progress, the Bay states, with oversight by EPA, implemented a new process in 2018 to verify that reported practices are in-place, working, and not double counted. Verification is important to maintain the credibility of restoration efforts. EPA could further strengthen public confidence in the process by providing an annual review of verification activities.
Learn more about the verification process.

Climate Change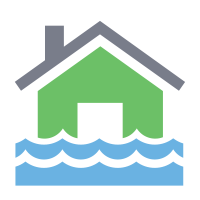 Climate change is a real and imminent threat to the Chesapeake Bay. Water temperatures are warming. Sea levels are rising. Record levels of rainfall, like those in 2018, are expected to become more regular.
Scientists agree these changes will make Bay restoration harder, requiring additional reductions in nitrogen and phosphorus pollution by 2025. By 2022, all Bay jurisdictions must describe how they will make the extra cuts. They should plan now and follow the lead of Virginia, West Virginia, and the District of Columbia, which included measures to achieve the additional pollution reductions due to climate change in their latest draft Blueprints.
Find out more about the impact of climate change on the Bay and its rivers and streams.

Conowingo Dam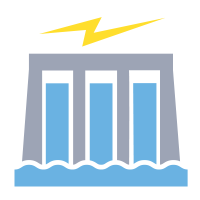 The Conowingo Dam, located in Maryland, for decades trapped sediment and phosphorus pollution flowing down the Susquehanna River and prevented it from reaching the Chesapeake Bay. Now, the area behind the dam is silted in and no longer traps as much pollution; instead, it flows to the Bay, contributing to algal blooms and low oxygen levels. To offset the negative effects, scientists estimate 6 million pounds of nitrogen and 260,000 pounds of phosphorus must be cut annually. In 2018, Maryland issued a draft Clean Water Act certification for the dam that would hold owner and operator Exelon Generation Company LLC largely responsible for the additional reductions, but the company is challenging the move in court. The Bay jurisdictions also agreed to work together to tackle the problem, and EPA expects to select an independent third party this year to help develop, implement, and track a cleanup Blueprint for Conowingo.