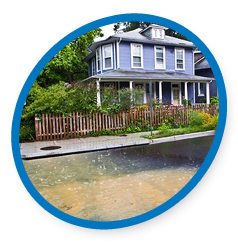 Stop polluted runoff. Rain rushes down from roofs and across roads, taking oil, dirt, fertilizer, and other waste into rivers and the Bay.
~ Photo © Krista Schlyer/iLCP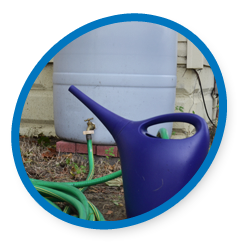 Save water. Use captured rain water to water gardens and lawns.
~ Photo by CBF Staff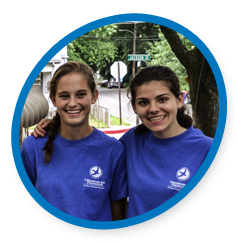 Educate others. Show others how easy barrels are to install and explain how they reduce pollution.
~ Photo by CBF Staff
---
What's the Issue?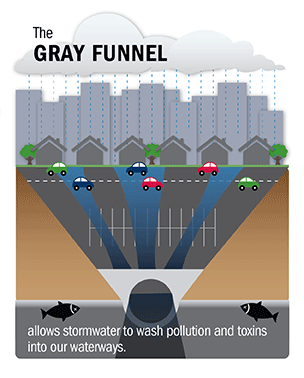 Polluted runoff is the only major source of pollution to the Chesapeake Bay that is still increasing.



It is one of the major reasons the Bay and many of its rivers and streams are still on the Environmental Protection Agency's "dirty waters" list.
---
Resources
Find out more about polluted runoff's impact on the Chesapeake Bay and its rivers and streams.