Think about what happens when rain hits the land. What happens to the water as it falls to the ground? Imagine a rainstorm in a wooded area. Grass, leaves, soil, and vegetation act like a sponge, soaking up the water into the floor of the forest. Now imagine the same rainstorm on a road, or in a parking lot. Learn about the differences with CBF Captain and Educator Nate Hesse.
After watching the video, try our investigation, When Rain Hits the Land to examine what happens when water hits the land.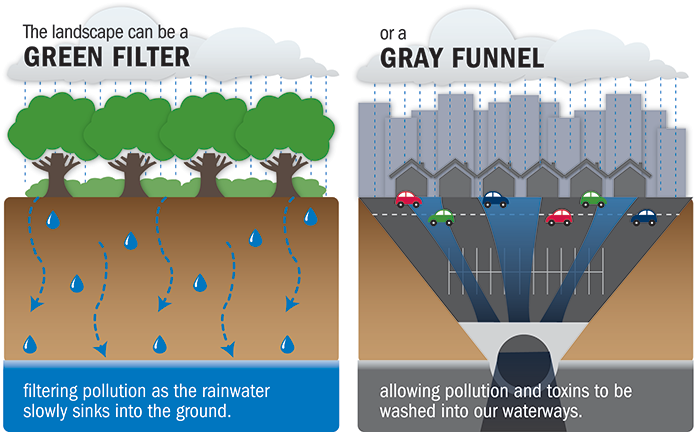 Check our Learn Outside, Learn at Home page for more investigations.