Strengthening Our Voice
In our teens, we expanded our expertise, strengthened our voice, and broadened our geographic reach.
CBF solidified Bay advocacy in Virginia with the opening of CBF's first satellite office in Richmond.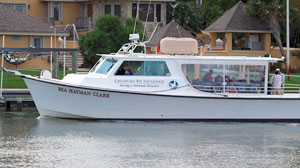 CBF provided environmental education access for Virginia students and teachers with a program expansion that included a mobile canoe fleet and a 42-foot workboat serving Hampton Roads.
CBF kicked off a three-decade battle to hold Bethlehem Steel and its sucessors accountable for polluting the area surrounding Baltimore County's Sparrow's Point plant.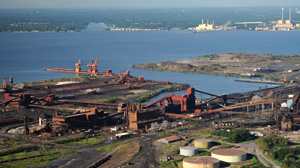 CBF participated in the establishment of the Chesapeake Bay Program, a regional partnership with a goal to clean up the Chesapeake, and successfully argued for strong financial support from Virginia, Maryland, Pennsylvania, and the federal government.
Prompted by CBF advocacy, Maryland established the Critical Areas Act, designed to minimize harmful waterfront development and protect environmentally sensitive areas within 1,000 feet of Bay tributaries. Virginia developed a comparable Chesapeake Bay Preservation Act with CBF's input.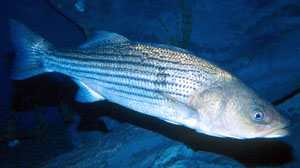 Striped Bass were protected with a moratorium and science-based, post-rebound management systems following CBF's advocacy in Maryland and Virginia.