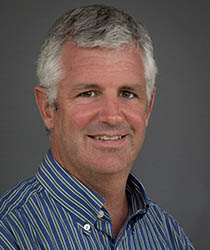 Alan's Posts
August 8, 2022

State regulators need to do more to protect surrounding communities and guarantee pollution in local waterways won't get worse.

May 11, 2017

Alan Girard, CBF's Eastern Shore Director, writes, "This week representatives of six local jurisdictions on Maryland's Eastern Shore signed off on a proposal to work collaboratively to control polluted runoff – one of the few sources of Bay pollution that's increasing."

March 17, 2017

Residents of Cambridge, this spring you can win an unusual prize: a yard make-over at no cost.