Thinking Big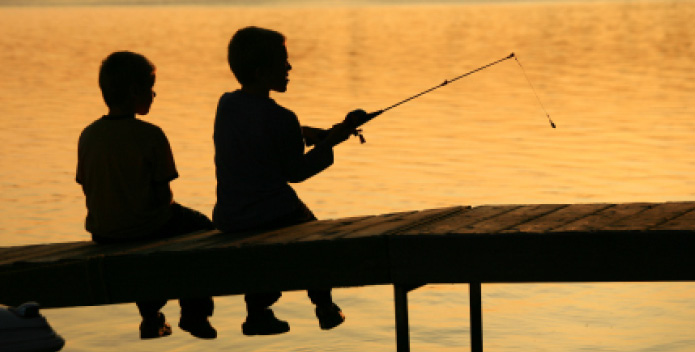 Even as the success of the Chesapeake Bay cleanup is being recognized around the world, that progress is encountering significant new challenges. CBF is responding by innovating and thinking big.
We launched our Making History Campaign, a rallying cry to add at least 10 billion oysters to the Bay, plant 10 million trees in Pennsylvania, and amplify public support for the Bay. This is the most ambitious multi-year initiative ever attempted by CBF in its 50-year history.
The Chesapeake Clean Water Blueprint is working. But Bay recovery is fragile. We've reduced pollution from sewage plants, power plants and vehicles, and from some farms. Now comes even heavier lifting: reducing polluted runoff from our cities and suburbs, and further reducing farm pollution, especially in Pennsylvania. The job is made even harder by climate change and regressive policies in Washington, D.C.
CBF has organized partners to plant 10 million trees along streams in rural and urban areas in Pennsylvania by 2025. That would reduce 4.6 million pounds of nitrogen runoff annually to state streams and rivers and 22. 2 million pounds of sediment. That campaign was launched in April.
CBF also helped launch the Chesapeake Oyster Alliance, a partnership of oyster farmers and environmental and other groups with a goal of planting 10 billion oysters by 2025. The benefits would be cleaner water, more jobs, and more fish.
In other efforts this past year, CBF also: added more attorneys to fight harmful federal regulations; built an expanding cadre of student leaders; and offered innovative Environmental Impact Bonds to municipalities trying to deal with polluted runoff.
The year 2018 has been one of extremes—both good and bad. The Chesapeake Bay was recognized for becoming THE model of environmental improvement. At the same time, record breaking storms delivered flooding and pollution. READ MORE
EDUCATE
To ensure all students receive quality environmental education, CBF focuses on partnerships with teachers, administrators, and school systems. One example comes from the Virginia Beach City Public Schools, where students launch canoes from CBF's Brock Environmental Center to explore the Bay. READ MORE
ADVOCATE
To help bring back the Bay's oyster population, CBF formed the Chesapeake Oyster Alliance—a large, varied group of partners reaching together for the ambitious-but-achievable goal of planting 10 billion new oysters in the Bay by 2025. READ MORE
LITIGATE
Water pollution to the Bay comes from a 64,000-square-mile area of land that extends over six states and the District of Columbia. Air pollution is deposited by gravity or washed by rain and carried to our rivers, streams, and the Bay from an area nine times larger--a 570,000-square-mile airshed extending from Ontario to Indiana and North Carolina. READ MORE
RESTORE
Garden mud, rain, and rocks were Rafiyqa Muhammad's playground growing up in south Harrisburg. Years later, she's still playing in the dirt, as the new Rain Garden Maintenance Specialist for CBF's Pennsylvania Office. Clean-water projects that Muhammad will help manage include five newly dedicated parks and playgrounds with green infrastructure like rain gardens, porous basketball surfaces, and underground drainage to manage polluted runoff and flooding. READ MORE
INNOVATE
The Rauch Foundation "believes in taking a comprehensive approach to problem solving." Over the past 25 years, Philip J. Rauch and other Rauch Foundation trustees have generously supported a range of CBF's efforts, including the promotion of innovative agricultural conservation practices and CBF's role in the development of the Chesapeake Clean Water Blueprint. READ MORE