The Bay Leads the Way
A year ago, we had no idea what to expect. Today, because of you, there are millions more oysters in the Bay, hundreds of thousands more trees lining our streams, and tens of thousands more students educated about the watershed and their role in saving it. As you scroll through our Year in Review below, we hope you celebrate the innovation, collaboration, and progress you made possible.
Bringing together the best minds in oyster restoration and completing major reef restoration projects. Restoring and protecting the Bay from climate change and pollution by securing national legislative and regulatory wins. Converting hundreds of acres of farmland to more Bay-friendly agricultural practices. You have made all this possible. And with less than five years left to fully implement the Chesapeake Clean Water Blueprint, there has never been a more important time for the Bay.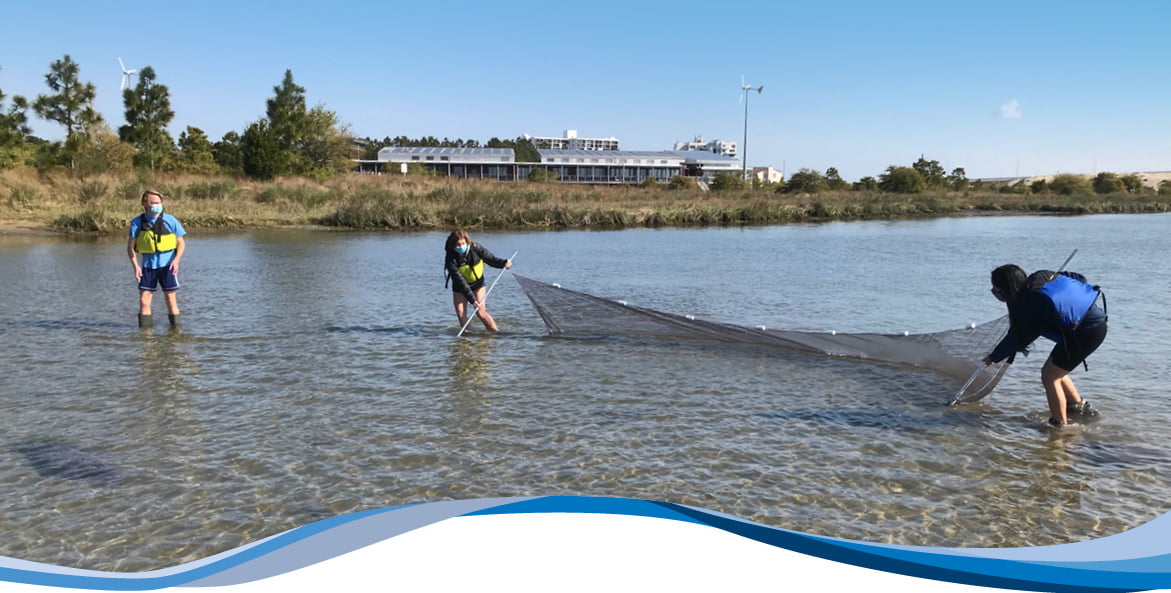 Bringing Outdoor Education Home
This year, a record number of people accessed CBF education programs, with more than 45,000 students, teachers, and adults experiencing the wonders of the Bay through live Online Watershed Learning (OWL) classes.
CBF nurtured critical leaders and champions for Bay education. Approximately 250 teachers participated in Chesapeake Classrooms, receiving training in outdoor education curriculum while also learning tips on how to provide engaging online lessons to their students. More than 100 students from across the watershed participated in our Student Leadership program, drafting a Chesapeake Clean Water Bill of Rights and leading projects in their communities aimed at saving the Bay.
Additionally, CBF opened the Macon and Joan Brock Classroom in partnership with Virginia Beach City Public Schools. The innovative classroom allows high school students to complete science courses directly on the Bay.
Holding Polluters Accountable
Earlier this year, the U.S. Court of Appeals for the District of Columbia Circuit vacated the Trump EPA's 2019 Affordable Clean Energy (ACE) rule—a major win CBF helped secure that will fight climate change and provide cleaner air and water in the Bay watershed, which receives a third of its nitrogen pollution from the air.
CBF continues to build on environmental justice precedents we secured in Virginia and has been working with local residents and partners to oppose the permit for a compressor station for the Mountain Valley Pipeline in Pittsylvania County.
Alongside other prominent environmental groups, CBF filed a notice of intent to sue Valley Proteins for routinely exceeding pollution limits at its plant on Maryland's Eastern Shore.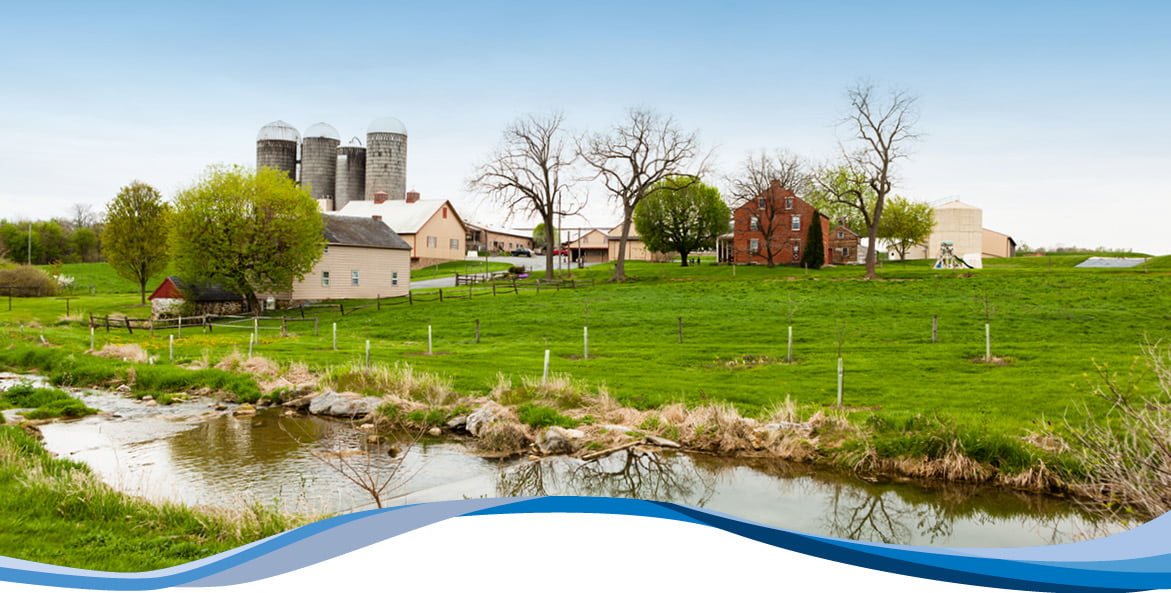 Making the Law Work for the Bay
We partnered with the Pennsylvania Farm Bureau and more than 40 businesses and conservation organizations to propose a State Agricultural Conservation Cost-Share Program to provide farmers with funding support needed to keep soil on their land, reduce pollution, and protect long-term viability of their farms.
After years of advocacy by CBF and partners, the Atlantic States Marine Fisheries Commission cut the coastwide menhaden harvest by 10 percent, helping move toward an ecosystem approach to fisheries management that takes the needs of other critical species, like striped bass, into account.
CBF's Federal Office fought regulatory rollbacks throughout 2020 and presented a transition document to the Biden administration urging restoration of critical regulatory programs, including automobile fuel economy and emissions standards, Waters of the United States, and the National Environmental Policy Act.
Building a Stronger, Healthier Bay
With our partners, we neared complete oyster restoration of the Tred Avon River, with 150 acres of restored reefs. The Tred Avon joins Maryland's Little Choptank and Harris Creek as well as Virginia's Lafayette and Eastern Branch of the Elizabeth River as restored rivers in terms of large-scale oyster restoration under the Chesapeake Bay Watershed Agreement Goal.
CBF began a three-year project to restore 200 acres of streamside forest along the Upper James River watershed, which will prevent nearly 200,000 pounds of sediment from entering the river each year.
Through the Mountains-to-Bay Grazing Alliance, we helped farmers in Maryland, Virginia, and Pennsylvania build healthy soils. To date, the alliance has:
installed 54.4 acres of forested buffers;
converted 803.4 acres of pastureland to rotational grazing;
constructed 16,896 linear feet of stream fencing to reduce livestock waste entering the water; and
prevented 5.8 million pounds of sediment, 38,000 pounds of nitrogen, and 6,000 pounds of phosphorus from reaching the Bay.
The inaugural Chesapeake Oyster Science Symposium, organized by CBF, brought together more than 450 national and international academics, young scientists, restoration experts, and aquaculture professionals to highlight emerging science and innovative approaches to oyster restoration.
Learn More
Learn more about the successes that you've made possible over the past year in our Annual Report.
Want to be part of next year's achievements? Donate today to support our future work.