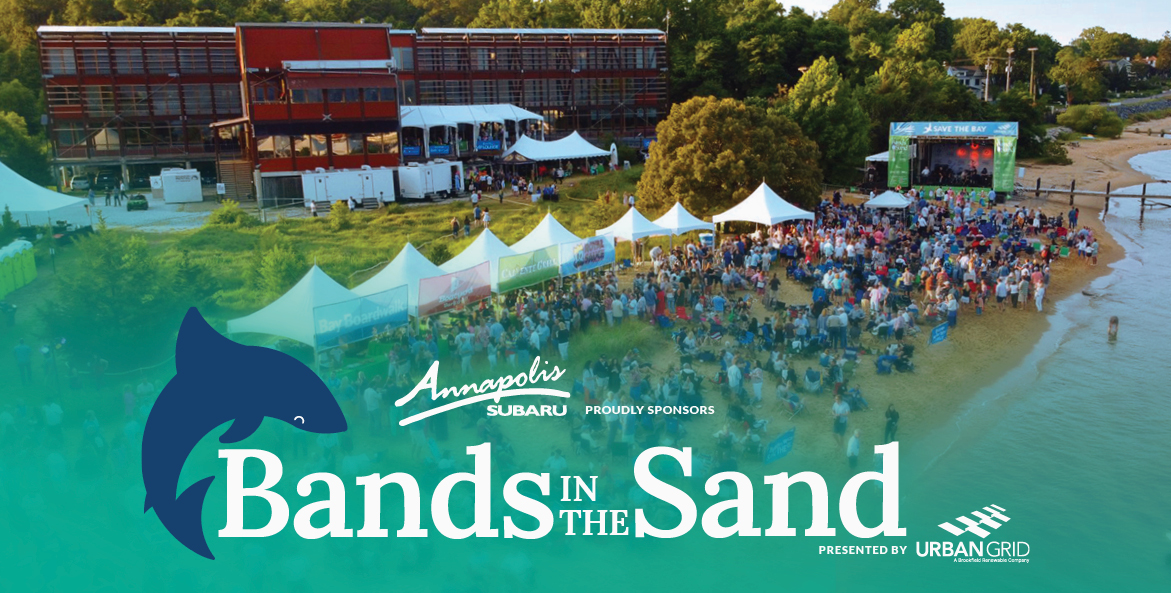 Saturday, June 11, 2022
5:30 p.m.-10:00 p.m.
Q: When do Bands in the Sand tickets go on sale?A: We will announce ticket on-sale dates in the spring.
Q: How much are tickets to Bands in the Sand?
A: General Admission tickets are $175 each. They can be purchased online or over the phone until they sell out. Due to the large volume of calls, we encourage online orders.
Your tickets will be delivered via email. If you choose to print out your ticket(s), each ticket will print on an individual page. All tickets must be scanned at entry to the event, either printed or on your phone. If a ticket is found to be a duplicate you will be denied entry.
A limited number of VIP and Committee level tickets ($250-$500) with enhanced benefits are available for purchase.
Please note that there is a $5 service fee for each ticket.
Q: What is included with my ticket purchase?
A: The ticket is ALL INCLUSIVE—all you can eat and drink while enjoying great local bands on the beach.
Q: Is the price of my ticket tax deductible?
A: Yes, a portion of your ticket is considered a donation to CBF and therefore is tax deductible. Please see below for tax deductions.
General Admission—$100 of your $175 ticket is tax deductible.
Committee Tickets—$175 of your $250 ticket is tax deductible.
VIP Tickets—$425 of your $500 ticket is tax deductible.
Q: Where do I park?
A: We have remote lots for parking and a shuttle service to the event. No Bands in the Sand parking is permitted at the Bay Ridge Pool.
We encourage you to carpool or use a ride share service such as Lyft or Uber. Tell your driver that drop-off is just past the CBF entrance at 6 Herndon Avenue, Annapolis, MD 21403. You will need to walk the service road to the beach. Pickup will be inside the entrance, in front of the building.

Q: Will I be able to arrive by boat to Bands in the Sand?
A: Yes, however, we will not be providing a shuttle to bring guest to shore. If you have a dinghy, you are welcome to bring that to shore. CBF will provide a place to beach it but we do not assume any responsibly for boats, dinghies, vessels or vehicles of any kind. Please note, Whalers will not be able to beach, they must be anchored out. Tickets will be scanned at the beach area.
Q: What are the hours of the event?
A: Bands in the Sand will begin at 5:30 p.m. on Saturday, June 11, 2022. At this time the gates will open, and the complimentary shuttle service will begin service from offsite lots to CBF. The event will end at 10:00 p.m.
Q: What can I bring and what is not allowed?
A: Bring:
your ticket—either printed out or on your phone (required for entry)
beach chairs or beach towels
your favorite pair of sunglasses and some sunscreen
a sweatshirt or jacket as the winds tend to pick up later in the evening
comfortable shoes that you can wear in the sand or come prepared to be barefoot
Don't bring:
coolers or outside food and drink
dogs or pets
umbrellas
Please note that CBF is not responsible for lost or stolen items.
Q: What if it rains?
A: Bands in the Sand will be held rain or shine. In the event of unsafe weather conditions, the event may be delayed or cancelled. It will not be re-scheduled. Information will be posted on our website and outgoing voicemail messages (410-268-8816). Tickets are non-refundable, and purchase is final.
Q: Are bathrooms available on site?
A: Yes, we offer bathroom trailers and portable restrooms for your use.
Q: Is this a kid friendly event?
A: Children are not encouraged to attend. This is an evening event where alcohol will be served. There are no children's activities and no reduced ticket price offered.
Q: Will there be a mask policy or social distancing?
A: All participants will be required to follow Anne Arundel County Maryland COVID-19 guidelines at the time of the event.
Q: I purchased a ticket to the August 2021 Bands in the Sand—is my ticket valid for the June 2022 event?
A: Yes, all tickets from the August 2021 event will transfer directly to the June 2022 event. We will be in touch as the event approaches with more details and information. If you have any questions, please contact Jessica Rubino at jrubino@cbf.org.