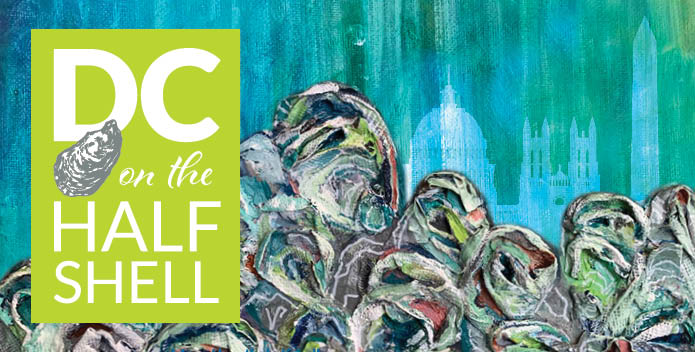 Thank you to the below oyster purveyors for serving some of the finest oysters the Chesapeake Bay has to offer and for your commitment to sustainable aquaculture.
Every oyster shell from the event was brought back to CBF's Maryland Oyster Restoration Center to be used on sanctuary reefs throughout the watershed.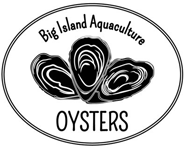 Big Island Aquaculture
Gloucester, Virginia
Big Island Aquaculture is a small, family run business serving customers with great tasting oysters while helping sustain the beauty of the Chesapeake Bay and promoting its rich culture. Our Big Island Oysters are grown on a beautiful, pristine body of water nestled between the York River, the Mobjack Bay, and Myrtle Point Narrows. Big Island Aquaculture Oysters is a working oyster farm featuring floating cages and cultured triploid oysters. Their oysters grow at the top of the water column.
Hollywood Oyster Co.
Hollywood, Maryland
Tal Petty started growing oysters on weekends at his family's farm and soon had dozens of cages and thousands of oysters that he shared with friends. Tal had an 'aha' moment in 2013 and moved from Bethesda, Maryland to the oyster farm—he hasn't looked back. Tal and his wife, Na, operate Hollywood Farm on 100 percent solar-powered energy and have three unique oysters with Sweet Jesus, Va Va Voom, and Seasiders.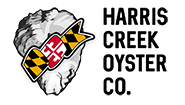 Harris Creek Oyster Co.
Wittman, Maryland
Harris Creek Oyster Co. is a family owned oyster farm built on nearly 13 generations of family history farming and fishing on Maryland's Eastern Shore. Their farm is located between St. Michaels and Tilghman island where they produce some of the finest Chesapeake Bay oysters.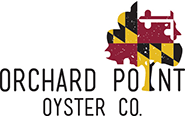 Orchard Point Oyster Co.
Chester River, Maryland
Orchard Points are grown in off-bottom cages, in the waters near the mouth of the Chester River in the Upper Bay Region of Maryland's Eastern Shore. Oysters are tumbled in small batches to promote a deep, consistent shell cup.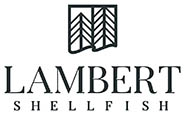 Lambert Shellfish
Machipongo, Virginia
Alex Lambert, co-owner of Lambert Shellfish, is a first-generation oyster farmer based out of Hungars Creek in Machipongo, Virginia. Lambert Shellfish uses adjustable longlines, to produces a consistently attractive and strong-shelled oyster. This is fairly new method in the region which allows for a uniquely delicious oyster. These "Loving Cups" have a medium salinity and a smooth buttery aftertaste.
Sapidus Farms
Wicomico Church, Virginia
Sapidus Farms began in 2009, by owner Mike Manyak, with a few oyster floats and a love for the water. They engage in environmentally friendly practices that produce a plump and happy oyster while preserving the bottom of the Bay and cleaning the water. Spidus Farm is located in the Northern Neck of Virginia along the Great Wicomico River. Their oysters have been described as a "triple threat" as they offer plumpness, brininess and clean oyster flavor.
ShoreThing Shellfish, LLC
Tall Timbers, Maryland
Shore Thing Shellfish, LLC is a small, member owned and operated oyster farm in St. Mary's County, Maryland. They have been growing oysters since 2011 and provide a variety of other oyster-based services, including living shoreline installations and spat on shell planting for restoration and mitigation. They use the most environmentally friendly practices possible and are continuing Maryland's waterman heritage. "We are beyond sustainable. We are 'restorable.' "
Contact Taryn Dwan, 443-482-2111 for more information.
This page was last updated on March 11, 2020.