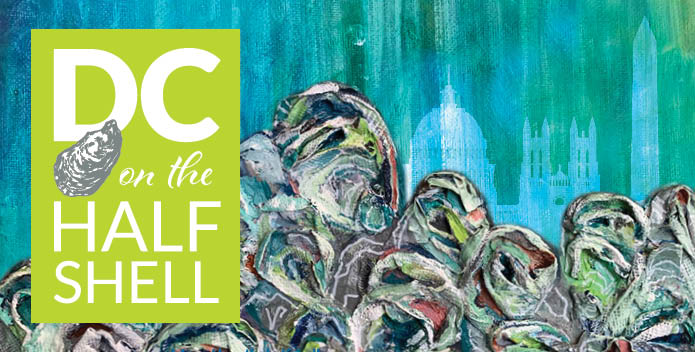 Thank you to our 2020 sponsors, hosts, and event chairs for your continued support of DC on the Half Shell. With your support, we will put nearly three million oysters on sanctuary reefs.
If you're interested in sponsorship, please download our Sponsor Packet. Need more info? Contact us at tdwan@cbf.org or 443-482-2111.

---
Event Honoree
On behalf of Mars and the Mars Family, Frank and Susan Mars will accept the 2020 Conservationist of the Year award for the company's and family's long-demonstrated commitment to the environment and leadership in corporate sustainability practices.
---
Event Co-Chairs
John T. Beaty, Jr. & Anne L. Mehringer
---
Host Committee

Will Baker
Amy Brandwein
Michael & Liz Chiaramonte
Bob Cullen & Ann Pelham
Paul & Jennifer Green
Alan & Penny Griffith
Michael & Ann Hankin
Michael & Kathryn Hanley
Rick Hoffman & Debbie Levy
Ann D. Horner
Otis & Machel Jones
David & Katie Leavy
Jamie Leeds
Lockheed Martin Corporation
Elizabeth Oliver-Farrow
Mark & Liz Ordan
Marie Ridder
Mark & Chris Ruszczyk
Arne & Ruth Sorenson
Bruce & Alice Whelihan
Cathy Merrill Williams
Stephen & Delores Wolf
---
EVENT SPONSORS
Chesapeake Pearls
Skipjack Captains


Paul & Jennifer Green
Mark & Liz Ordan
Stephen & Delores Wolf
First Mates
Will Baker
John T. Beaty, Jr. & Anne L. Mehringer
Deborah L. Brice Foundation
Bob Cullen & Ann Pelham
Jeff & Joan Ferrill
Alan & Penny Griffith
Michael & Ann Hankin
Michael & Kathryn Hanley
Rick Hoffman & Debbie Levy
Ann D. Horner
Ken & Pat Lore
Arne & Ruth Sorenson
Bruce & Alice Whelihan
William & Carolyn Wolfe
Mainsails





























Alan Berlow & Susan Blaustein
Michael & Liz Chiaramonte
Esko & Jane Korhonen
Josh & Elisa Miller
Larry & Melanie Nussdorf
Marie Ridder
*This page was last updated on March 11, 2020