CBF Hampton Roads Office
The Brock Environmental Center
3663 Marlin Bay Drive
Virginia Beach, VA 23455
757-622-1964
hamptonroads@cbf.org
Directions

Christy Everett, Hampton Roads Director. Christy serves as the lead spokesperson for CBF in Hampton Roads, building and strengthening relationships with government and agency representatives, community leaders, conservation partners and others working to protect and improve local water quality. She also plays a leadership role in the development of CBF's Hampton Roads workplan, from local outreach efforts to partnership initiatives. Christy is CBF's point of contact on Pleasure House Point. She also manages the programs and staff of the Hampton Roads office. ceverett@cbf.org

Laura Bayer, PT Administrative Assistant. Laura is the part-time assistant for all the CBF EPR staff in Hampton Roads. She supports staff in ensuring an updated database related to all events, contacts and volunteers. Laura also supports the many ongoing programs and provides related administrative assistance. lbayer@cbf.org
Tanner Council, Hampton Roads Grassroots Manager. Tanner's work focuses on developing relationships with the public and rallying advocates for Bay water quality issues in Hampton Roads. In addition to garnering advocacy support year-round from the constituency for local, state and federal legislative efforts, Tanner organizes volunteers for a wide variety of signature CBF programs, including the VoiCeS adult education course, Speaker's Bureau, Clean Water Breakfast, Supper Club, Paddle for the Bay, Decision Makers Trips, and Clean the Bay Day, one of the largest volunteer programs in the state. Tanner's work effectively connects many thousands of citizens with the CBF mission each year. tcouncil@cbf.org

Chris Gorri, Brock Center Manager. Chris, an upstate New York native, joined CBF in 2005 where he created, ran, and managed special events and programs at CBF's Philip Merrill Environmental Center in Annapolis, Maryland. In 2011, he became an integral part of the team charged with designing and constructing the Brock Environmental Center. As the manager of the Brock Center, Chris was instrumental in CBF's achievement of the USGBC's LEED Platinum certification and full-petal Living Building Challenge (LBC) certification. In addition to managing the daily operations of the Center, he is also a certified water operator, responsible for maintaining the rainwater treatment system at the Brock Center. Since the successful completion of the LBC certification, he has focused on creating community and outreach programming to share the facility with and educate the public on green building and the Bay. Chris can always be found working on the building, whether it's setting up for an event, painting walls, or on a ladder making repairs! cgorri@cbf.org
Charlene Ihrig, Administrative Assistant to EPR. Charlene works with CBF staff, interns, and volunteers on many of the programs from the BEC office including Blue Planet Forum, VoiCeS, Save the Bay Family Day, Oyster Restoration and Gardening, and Clean the Bay Day. She sees that many of the inquires received via email, mail, and phone, are answered or disseminated to the correct CBF staff. Charlene also assists the Brock Administrative and Operations team, Education teams, and Development staff with their programs and needs. She has been with CBF Hampton Roads office since January 2006. cihrig@cbf.org
Chris Moore, Senior Regional Ecosystem Scientist. Chris leads policy development and technical support for a variety of Chesapeake Bay water quality and fisheries restoration efforts. His water quality work involves a wide range of activities from on-the-ground restoration to working with elected officials through all levels of government to ensure legislative decisions that ensure enhancement of the Bay watershed. Mr. Moore also works to build sustainable fisheries issues through oyster restoration efforts and proactive management of important Bay fisheries such as blue crab and Atlantic menhaden. He is also a US Coast Guard Licensed Captain and runs educational and restoration boat trips for volunteers, media, elected officials, and decision makers. cmoore@cbf.org

Erica Park, Brock Environmental Center Coordinator. Erica joined the Brock Center with a special events background from working with nonprofit organizations in Washington, D.C. to the Virginia Arts Festival in Hampton Roads. She has built the events program for the Brock Center and manages all meeting and event coordination. She simultaneously works with the building manager on day-to-day building management duties including water testing, monitoring energy production and consumption, and handling a variety of quirks that come with operating a living building!epark@cbf.org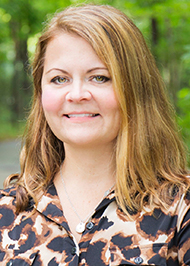 April Strickland, Director of Major Gifts - Hampton Roads. CBF relies primarily on private donations to fund our programs and operations. April works with individual donors, corporate partners, and foundations to build support for CBF's work to Save the Bay. If you or your organization would like to learn more about supporting our efforts in Hampton Roads, contact astrickland@cbf.org.
---
Virginia Oyster Restoration Center (Gloucester, VA)
Mailing Address:
3663 Marlin Bay Drive
Virginia Beach VA 23455
757-622-1964 ext. 3303
804-832-8804
Jackie Shannon, Virginia Oyster Restoration Manager. Jackie manages the Virginia Oyster Restoration Center (VAORC), where she works with hundreds of volunteers to produce and deploy reef balls and up to ten million spat-on-shell oysters on protected reefs annually. She also runs our Virginia shell recycling program, where we work with restaurants in a state-wide effort to reclaim shells to use in our spat-on-shell oyster restoration program. jshannon@cbf.org
Heather North, Virginia Oyster Restoration Specialist. Heather assists with all aspects of running the VAORC including building and deploying reef balls, producing spat-on-shell, and managing volunteers. Heather works with other CBF staff and volunteers to coordinate our Oyster Gardening program in Virginia. hnorth@cbf.org
---
Hampton Roads Education Field Team

Yancey Powell, Manager of Education, Bea Hayman Clark workboat education program. Yancey takes more than 2,500 students and their teachers on the water each year, educating them on the environmental health of Hampton Roads waterways.

Jimmy Sollner, Assistant Manager of Education and Captain, Bea Hayman Clark workboat education program. Jimmy is the Bea Hayman Clark captain, assisting Yancey in the work of the CBF Hampton Roads student education efforts.