Fall/Winter 2020
A Remarkable Victory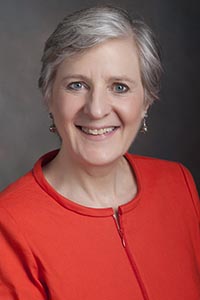 The Atlantic Coast Pipeline story proves that advocacy can overcome the odds. After longstanding controversy, Dominion Energy and Duke Energy cancelled the project in a surprise early July announcement.
For years, a broad coalition of advocates and organizations had worked tirelessly to highlight the pipeline's many flaws. CBF was one of many who fought the battle, working since 2015 with regulatory agencies, in the courts, and directly with affected communities. The destructive pipeline route would have crossed steep mountains, fragmented forests, polluted streams and rivers, and threatened communities along a 600-mile path from the Appalachians to Tidewater Virginia. People along the route contended with foreseeable health risks and their land being taken for construction. Much of the attention focused on a proposed compressor station planned for the historic Black community of Union Hill. In a landmark environmental justice victory, CBF and partners successfully challenged the air permit for the facility in federal court.
Factors contributing to the pipeline's cancellation include multiple legal challenges from CBF and partners, court decisions rejecting flawed permits required for the project, and the rapidly changing economics of fossil fuel transportation and energy generation. All of those who raised their voices against the Atlantic Coast Pipeline played an important part. Together we made a difference.
Environmental Justice for Charles City
Despite the Union Hill court victory, environmental justice concerns are emerging in another rural, predominantly Black community. Charles City County, along the James River east of Richmond, is targeted for a pipeline expansion and two new natural gas plants to be a mile from each other. These would be among the largest fossil fuel fired facilities in Virginia, sited where there's no need for additional electricity. The proposals would create dirtier air, additional pollution to rivers and the Bay, and threats to the health and wellbeing of residents.
CBF has been working closely with partners and members of the community to prevent pollution from these proposals and ensure the voices of residents are heard. The project will now undergo an environmental justice analysis and establish that it has secured necessary financing. Work is far from over, and CBF will remain engaged on the challenges facing Charles City.
Legislators Largely Preserve Clean Water Investments in Special Session
This fall Virginia legislators completed their work in a special session to reconsider the Commonwealth's budget following the economic uncertainty caused by COVID-19, as well as to address the pandemic and social justice issues. Facing challenging times, legislators continued to demonstrate their support for clean water as essential to our health, economy, and way of life. Elected leaders largely preserved historic investments in clean-water programs approved earlier this year for upgrading wastewater treatment plants, the Stormwater Local Assistance Fund, Virginia's Agricultural Cost-Share program, and restoring oyster reefs. CBF will continue to work with Virginia legislators in the legislative session that begins in January to ensure continued support for the Bay and its rivers and streams.
—Peggy Sanner
Virginia Executive Director
Chesapeake Bay Foundation