There's nothing like your first time on a Bay river. This May, about 25 English as a second language students from Fairfax County headed out on the Occoquan and Potomac rivers for an environmental education experience aboard CBF's research workboat the Bea Hayman Clark. The students, many recent immigrants from Latin America, spotted osprey nests, examined big blue catfish, and talked biodiversity and watersheds.
Through support from Fairfax County's Public Works and Environmental Services Department, the same students first toured a wastewater treatment plant and heard from senior staff Juan Reyes, who himself immigrated here from Cuba. On the river with CBF, the group saw firsthand the connection to clean water.
"This is a breath of fresh air, literally, for them," said Jean Cole-Kleitz, the students' environmental science teacher at Centreville High School. "Getting these students out into the field to experience the curriculum is very important. It brings it to life for them," she said.
Working with students just learning English has made her reinvent how she teaches. "It brought back passion to it. It can't just be lectures and taking notes. They have to experience it, they have to learn the vocabulary. It's very hands-on," she said.
On the CBF experience this spring, the inspiration of being out on the water turned out to be a universal language.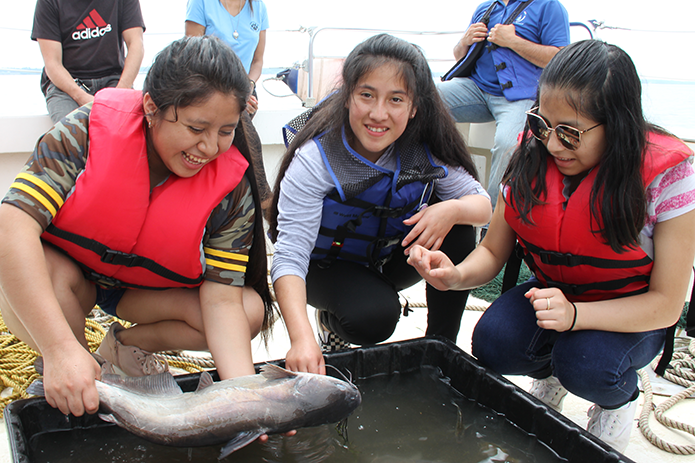 Students examine a large catfish caught in a trawl net. Elena Cobo Chel, in the middle, said the CBF experience was "incredible. I learned a lot about all the types of fish here, and about many species that I didn't know about. For me, this is spectacular." Elena said she hopes people protect the animals that live in and around the rivers and take care of the environment by not littering.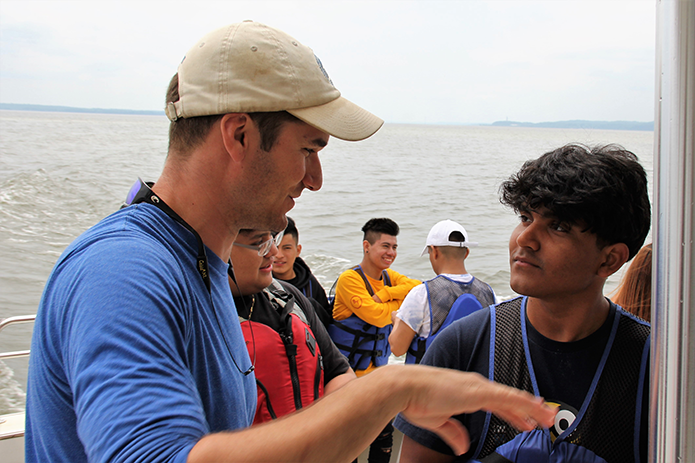 CBF Educator Nolan Canter discusses boating knots with Yorvin Lopez Hernandez. "This is my first time on a boat and it's great. I liked it. I never expected it to be so fun," Yorvin said. By the end of the trip, Yorvin enthusiastically listed facts he learned that day: the length of the Chesapeake Bay, the depth of the Occoquan River, the number of species in the Bay watershed, and more.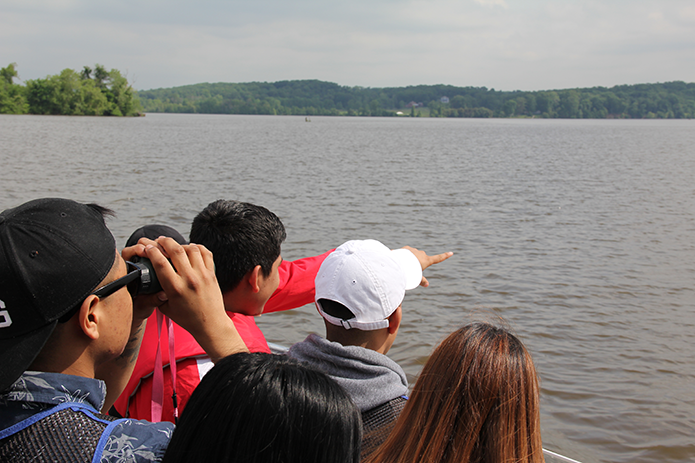 The students spotted osprey and herons over the Occoquan River. "We're learning almost twice as much as we learned in our country," said student Caterina Brito Matom. "Honestly, this is really beautiful. For me this is a big opportunity, a big privilege to be here."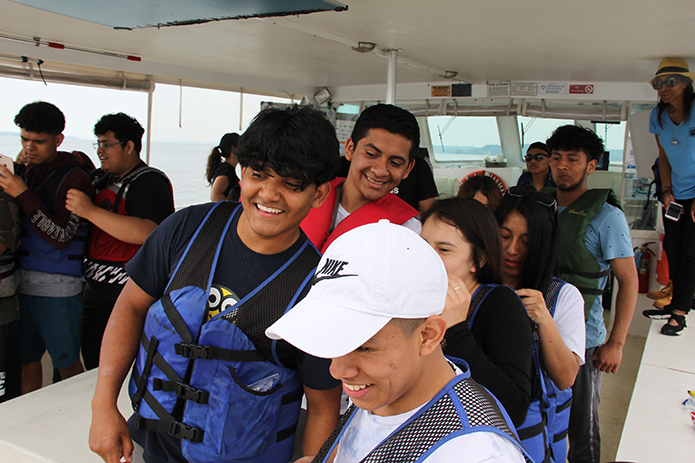 Students prepare to check out a trawl net catch of perch, catfish, and sunfish. "This is an experience that many of us would like but aren't able to have," said Christina Herrara Cedillo. "The environment is very important because it's part of everyone. If the environment isn't clean animals could die, and we too could die."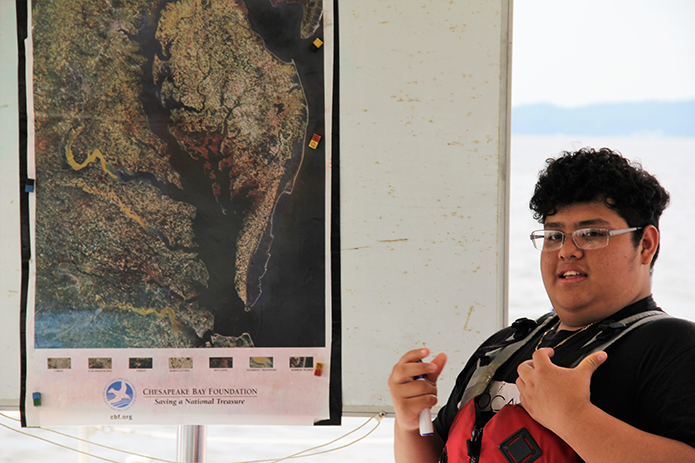 Nelson Linares Hernandez gives a presentation about the Chesapeake Bay watershed aboard CBF's education vessel.
A group of friends watch the Potomac go by as CBF's vessel heads back to the dock. "This is my first time on the river. I'm really happy because it's been my dream to get to know this beautiful nature," said Ana Santiago Ceto, left.
Issues in this Post