The last update of Pennsylvania's Clean Water Blueprint, formally known as the Phase III Watershed Implementation Plan, will be the Commonwealth's framework for restoring its rivers and streams and getting back on track toward meeting its pollution reduction goals.
Bay states must have 100 percent of pollution reduction measures in place by 2025. Development of Pennsylvania's draft Phase 3 Watershed Implementation Plan (WIP) brought together stakeholders from agriculture, forestry, stormwater, and wastewater sectors at the county level, to do just that. Seven workgroups including state and local government leaders, farmers, conservation organizations, scientists and researchers, and federal agency partners spearheaded the draft Phase 3 WIP that was led by a steering committee of the Pennsylvania Departments of Environmental Protection (DEP), Agriculture, and Conservation and Natural Resources.
As the southcentral Pennsylvania counties of Adams, Franklin, Lancaster, and Franklin deliver some of the highest nitrogen loads to the Bay, they were the first of the 43 counties in the Bay watershed to develop local plans.
Pennsylvania's waters have been slowly improving, thanks to conservation efforts to reduce stormwater runoff, soil erosion, and pollution from many other sources. Since 1985 the Keystone State has put practices in place to reduce its nitrogen load to the Chesapeake Bay by about 14.7 million pounds. But even with this reduction, Pennsylvania fell far short of meeting its pollution reduction and local water quality goals.
The Blueprint calls for the Commonwealth to reduce nitrogen loads by an additional 34.1 million pounds by the end of 2025 and the Keystone State faces significant challenges to meet that mark.
Greatest Reductions Can Come From Agriculture
Four of the top five practices identified by the Blueprint for the most impactful pollution reduction are in agriculture. This isn't a complete surprise, as the state has 33,000 farms in the Susquehanna and Potomac watersheds.
The top five practices in terms of reducing nitrogen are:
Planting forested riparian buffers along agricultural and urban/suburban streams. Trees filter and absorb polluted runoff of nitrogen and other pollutants, cool water temperatures, improve habitat, reduce green house gases and help manage stormwater.
Agricultural compliance with existing state clean water laws. This is implementation of erosion and sediment control and manure management/nutrient management plans, and required barnyard runoff controls where needed.
Adoption of agricultural practices that improve soil health, to improve water retention and help farms improve profitability.
New or expanded manure storage facilities.
Planting grassed riparian buffers along agricultural streams.
Other Measures Matter
Other measures include urban/suburban stormwater reduction, optimization of wastewater treatment plants, and more .
As for climate change, scientists believe Pennsylvania will need to reduce another 4.135 million pounds of nitrogen and 0.141 million pounds of phosphorus due to the changing weather patterns. The state has released its own climate change action plan.
Two Critical Shortcomings
Unfortunately, the draft WIP plan is insufficient and contains two significant shortcomings that must be addressed.
The draft plan does not achieve the nitrogen load reductions necessary to meet Pennsylvania's Chesapeake Bay obligations. Despite proposing over 20 new or expanded initiatives, the draft WIP would achieve roughly 22.7 million pounds of nitrogen reduction each year, or about 67 percent of the goal of achieving 34.1 million pounds.
The resources to implement the plan do not currently exist. As drafted, the plan estimates the need for $486 million a year to implement it. Compared to existing resources there is a shortfall in annual funding of nearly $257 million. Although the plan contains several proposed funding sources, none have been passed and the Administration and Legislature must act.
Success of the Phase 3 WIP hinges on its draft being fixed before it is finalized. Even then, the plan is only as good as its implementation. Funding it is critical.
Otherwise, the Commonwealth runs the risk of increased federal enforcement and compliance consequences and litigation.
Fully implementing Pennsylvania's Clean Water Blueprint will result in an increase in the value of natural benefits, such as reduced flooding and more productive farms, by about $6.2 billion annually.
The DEP is accepting public comment on the draft Phase 3 WIP until June 7 and will submit the final version to the Chesapeake Bay Program Partnership on Aug. 9. Take action now and urge your state senator and representative to support the Pennsylvania Clean Water Blueprint by investing in critical clean water programs.
---
What Pennsylvania's Blueprint looks like in your community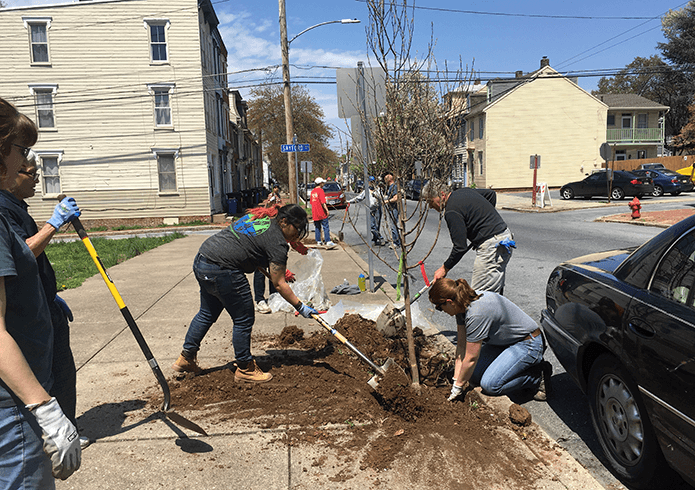 Urban trees added to the Midtown section of the City of Harrisburg not only help manage stormwater and flooding, they also cool the environment.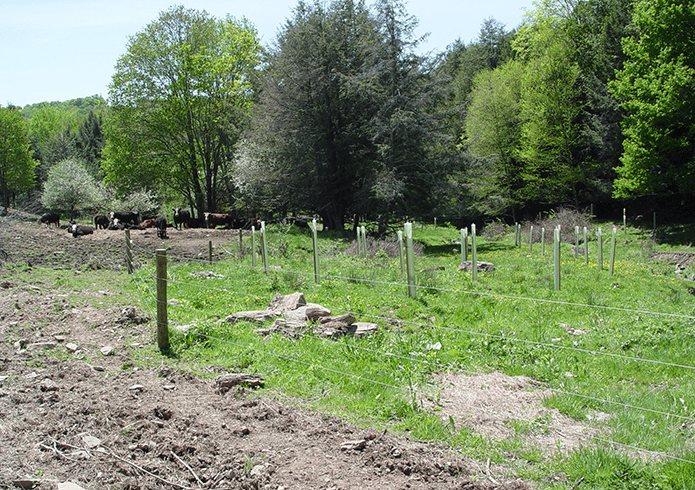 A riparian buffer and fencing on the Bennett farm in Susquehanna County, protect Roe Creek from cattle and polluted runoff.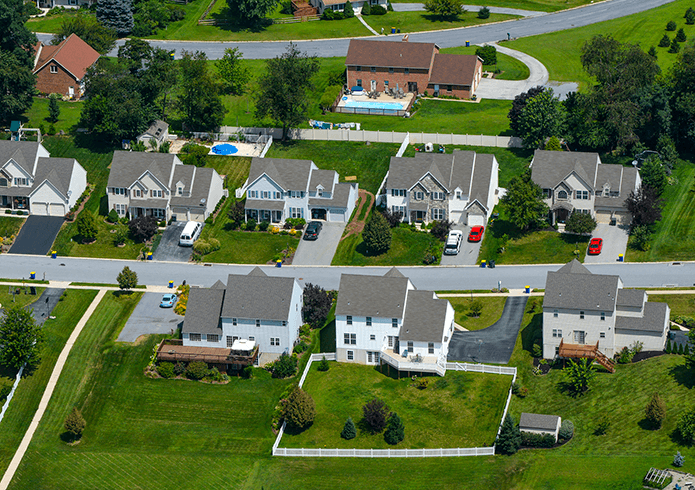 Managing stormwater in urban and suburban settings reduces nuisance flooding and reduces the concentration of polluted runoff flowing through municipal treatment systems and to the Bay.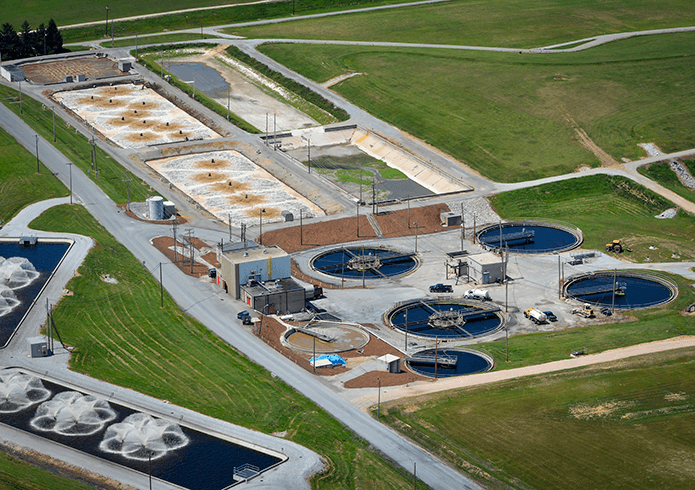 Wastewater treatment plants, like this one in York County, have greatly reduced their contributions of nitrogen and phosphorus to local waterways.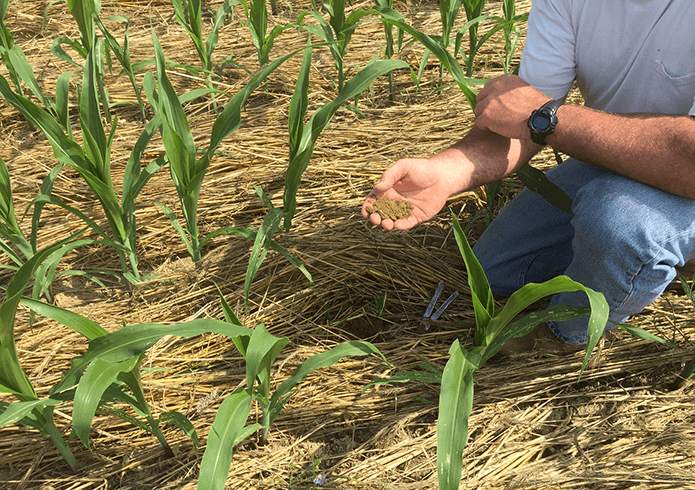 Employing no-till farming, as practiced on the McLaughlin farm in Perry County, improve soil health and farm profitability.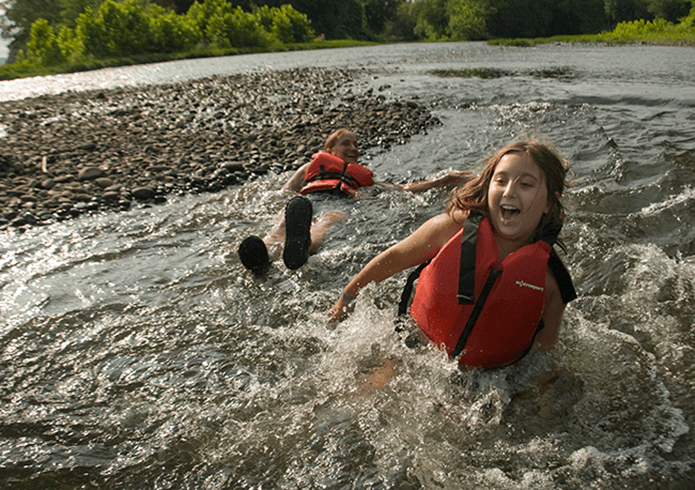 A clean Susquehanna River is vital to local recreation, health, and economies.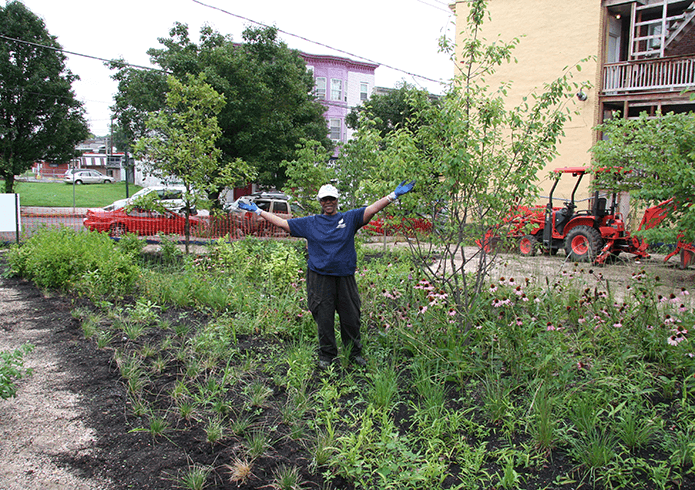 A rain garden at Summit Terrace in the City of Harrisburg beautifies the neighborhood, provides a sense of community pride, and filters and funnels stormwater.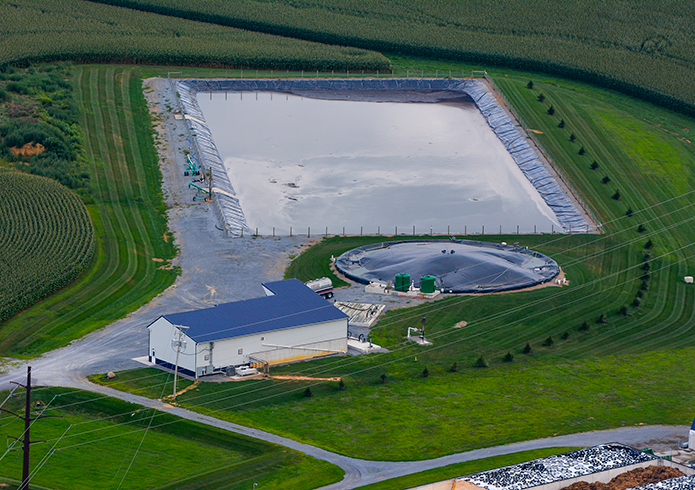 Manure storage, like this one in York County, allows for proper timing and application of what can be a major pollutant.