Clean water starts in our backyards. This week, stay fresh on local agriculture (and how you can support it), the buzz about bee balm and native garden plants, and what worms can tell you about your backyard soil health. Learn how to identify birds that frequent your neighborhood, and investigate the natural process of decomposition by building your own composter. Unwind from it all with a mindful examination of clouds (and perhaps a walk!)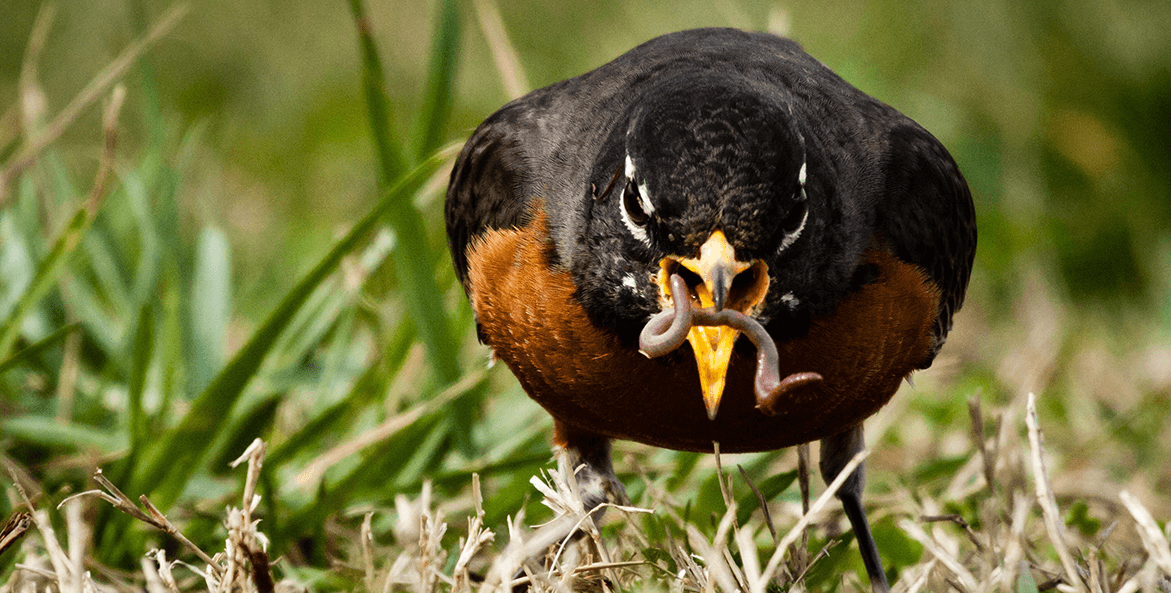 Uplifting and educational Bay stories, inspirational videos, and more to bring the Bay home to you and your loved ones.
Local farms in the watershed are adapting to COVID-19 to provide a safe food supply while following farming practices that are good for clean water. Join experts at CBF's Clagett Farm to learn more about community supported agriculture and how you can support a farm near you through the Buy Fresh, Buy Local network.
Anyone who's plucked a plump nightcrawler from a bed of dark soil (maybe en route to a favorite fishing hole) knows they're stronger and faster than they look—determined to bolt back into the dirt. This week, we dig into what worms can tell you about the health of your soil, how to test your soil health at home, and why it matters for water quality.
What native plant is medicinal, can be used as a tasty tea, is good for the environment, and has beautiful flowers that attract bees and butterflies? Find out why bee balm could be a great addition to your garden with CBF's Jay Ford in this week's Ask an Expert video.

Our new initiative to provide students, teachers, and parents with valuable, curriculum-based resources to connect with the Bay and its rivers while at home.
What happens to plants after they die? Join CBF Educators Tiffany, Leigh, and Claire as they explain the basics of decomposition and how humans can harness this natural process to return nutrients to the soil through composting. Learn how to build a composter at home, then dig deeper into composting's environmental benefits by completing the follow-up investigation.
While the current worldwide pandemic can make us uncertain and anxious, taking time for reflection, especially self-reflection, can help us stay grounded and give us a foundation for creativity. Unwind with a mindful examination of clouds and find your nature identity in this week's nature journal prompts!
The watershed's forests, woods, and backyards are home to an array of charismatic birds such as cardinals, blue jays, woodpeckers, and mourning doves. Learn to identify the birds that frequent your neighborhood with CBF Educator Tiffany Granberg, then test your knowledge with the Identifying Birds in Your Own Backyard investigation.
What You Can Do