The thin triangle of land between Boston Street and Baltimore Harbor looks like any other picture-perfect city park, but more than 800 native plants are hard at work cleaning the water downstream. Planted two years ago by a coalition of volunteers from CBF, the Waterfront Partnership's Healthy Harbor Initiative, Baltimore City Youthworks, and Constellation Energy, the Harris Creek Rain Garden filters and slows polluted runoff from the surrounding roads and buildings. Green infrastructure like this is key for reducing pollution from urban and suburban areas, a growing threat to the Chesapeake Bay. It also benefits people and wildlife in the city. The garden's many visitors include not only walkers and joggers, but also birds and pollinators.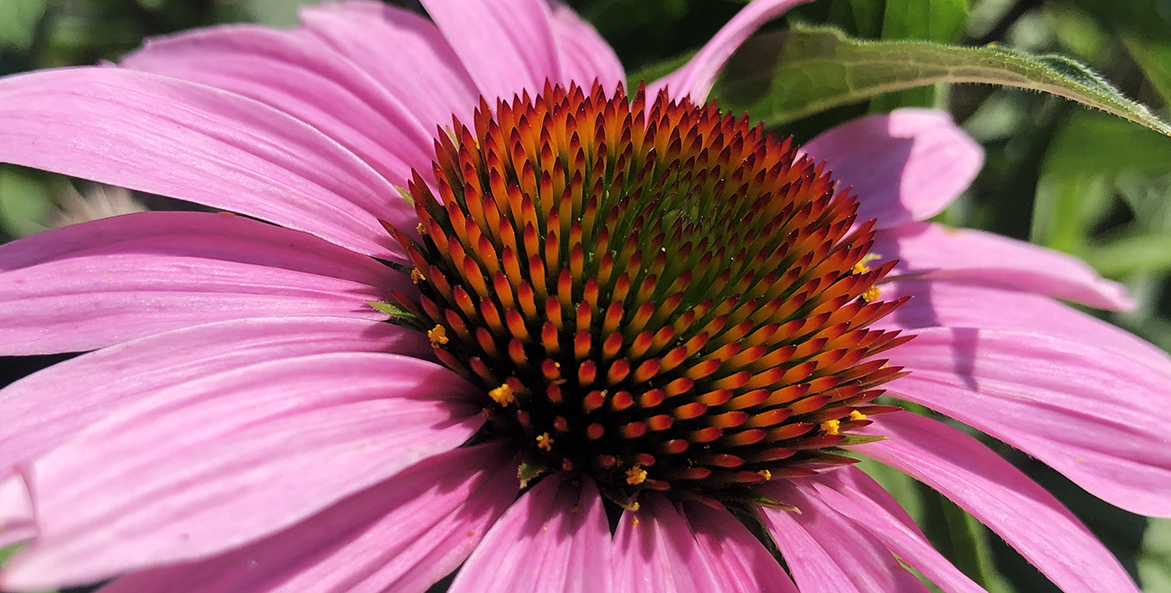 Purple coneflowers, like this one at the Harris Creek Rain Garden, are a popular garden flower native to Eastern North America. Their scientific genus name, Echinacea, comes from a Greek word meaning "hedgehog" or "sea urchin" due to the spiny appearance of the flower's center.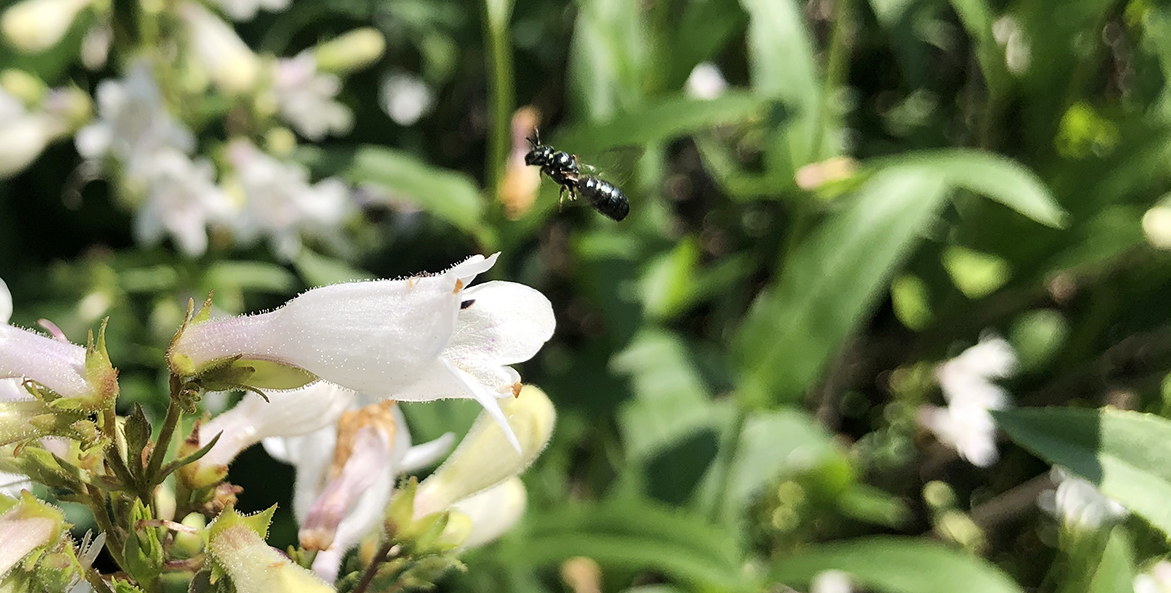 A small carpenter bee hovers over a foxglove beardtongue flower in the Harris Creek Rain Garden. Small carpenter bees, of the genus Ceratina, are pollinators found around the world, with at least five different known species in Eastern North America.
Black chokeberry plants provide a food source for birds, and are even under study for potential health benefits as a human dietary supplement (though it is not recommended to eat the fruit directly due to their extremely bitter taste). The fruits are actually not berries at all, but rather "pomes"—the same form of fruit as apples or pears.
A lady beetle pupa is seen attached to a foxglove beardtongue in the Harris Creek Rain Garden. The pupae are largely immobile as they undergo the final transformation from larvae to adults. While there are more than 450 species of lady beetles in North America, most are seen as a good sign in gardens because they feed on aphids—a common garden pest.
Where there are insects, birds often follow. Red-winged blackbirds, like this one in the Harris Creek Rain Garden, prefer wet, marshy areas during the breeding season and will weave their nests together among the marsh plants. Providing habitat is important—red-winged blackbird populations declined 30 percent between 1966 and 2014.