"The biggest lessons I've learned from oysters are not about oysters, but about life," says Gardner Douglas, a nationally ranked oyster shucker and creator of the Oyster Ninja Podcast. This month, Douglas joins CBF and three other Chesapeake Oyster Alliance (COA) partners from across the industry at the Smithsonian Folklife Festival, where they're spreading the word about the importance of oysters to the Chesapeake Bay. Learn more about their stories and the COA's goal to add 10 billion oysters to the Bay by 2025. Hear what they have to say in this Q&A, and meet them in person at the festival through July 4. Oyster restoration at such a large scale is necessary because the Bay's oyster population is still just a fraction of what it once was; oysters not only help filter and clean the water, they also provide habitat for more than 300 species that live on reefs. Partners are working hard to rebuild reefs with the help of innovative technology, like CBF's one-of-a-kind mobile oyster nursery. And the work is more urgent than ever—changes in the Bay's salinity due to climate change and changes in land use are putting more pressure on oyster habitat. In this month's news roundup, you can also find out how crabs are doing, who EPA named to lead the Chesapeake Bay Program, and more.
VIDEO: Who Lives on an Oyster Reef?
Much like coral reefs, oyster reefs are home to an astounding diversity of life, creating an underwater world like no other. More than 300 species live on oyster reefs in the Chesapeake Bay—including a fish that can grunt and growl, a mussel that can move, and eels that live in both fresh and salt water.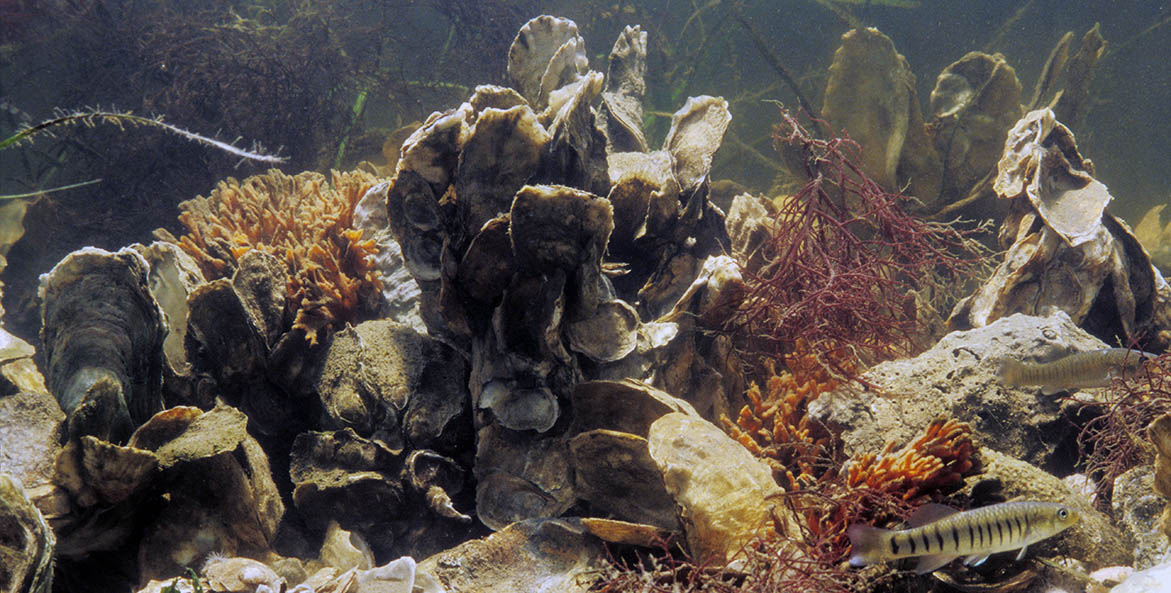 Pass the Salt
Oysters like to live in water that's a little salty. So, what happens if the Bay gets fresher? Ancient oyster reefs hint at times when the Bay's salinity may have changed, and offer clues about how reefs might respond as climate change and development send more fresh water flowing off the land into oyster habitat.
VIDEO: Anatomy of an Oyster Barge
Ever wonder how we help build oyster reefs? Take a look behind the scenes of the Prudence H. and Louis F. Ryan Mobile Oyster Restoration Center, CBF's one-of-a-kind mobile oyster nursery. Here, microscopic oyster larvae get a head start—eventually building reefs that filter the Bay's water and provide habitat for many other critters.
For the Love of Oysters
From shuckers to farmers to restoration workers, more than 80 Chesapeake Oyster Alliance partners are working to add 10 billion oysters to the Bay by 2025. We talked with four partners about their connection to the Bay's humble shellfish, and how each is taking a unique path to preserve its important role in the watershed.
VIDEO: Around the Bay in 60 Seconds
In this month's news roundup: EPA names a new leader for the Chesapeake Bay Program; a report details cascading failures at Baltimore's Back River wastewater treatment plant; a survey finds blue crabs at their lowest level in 33 years; thousands of volunteers help clean trash from Virginia waterways; a campaign for soil health in Pennsylvania says to "Soil Your Undies"; and more.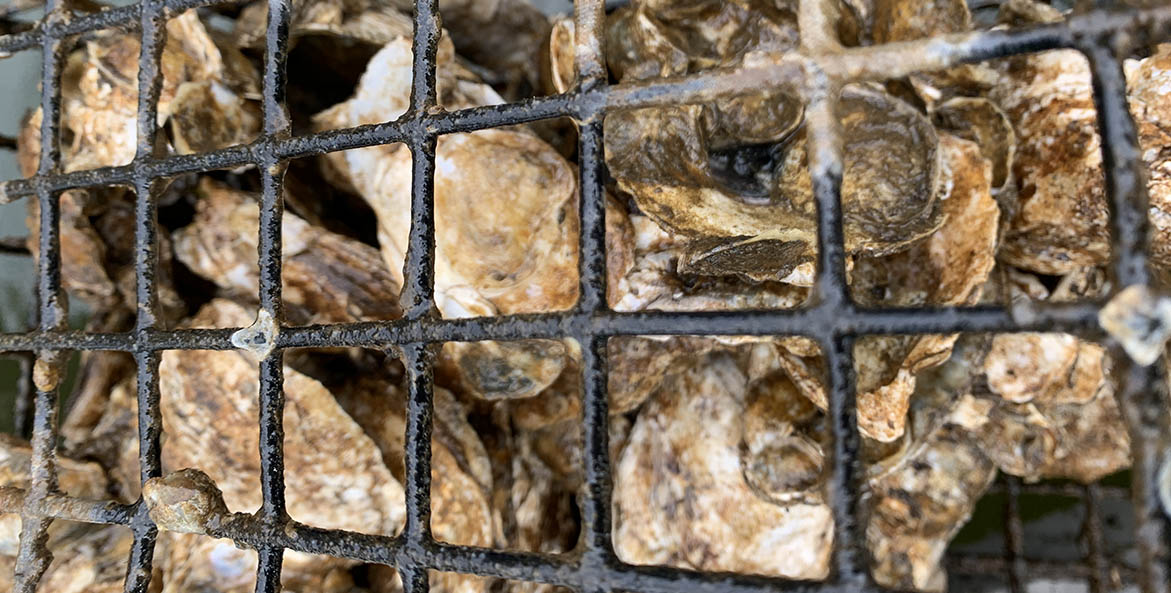 What You Can Do