The streets of Baltimore may be far from the expansive cornfields, barns, and grain elevators that dominate the public imagination of farming, but tucked into the city's landscape are surprising pockets of bounty.
"You'll be driving through a neighborhood and all of a sudden there will be this little piece of life, green, and community," says Isabella Bruno. "People really don't know how much food you can produce on a small plot of land. It's quite shocking and unexpected."
Over the past year, Bruno, the Maryland Agriculture Equity Project Coordinator at CBF, has been working to connect the farmers who sustain these community lifelines with the increasing number of resources available to support their operations. The outreach work is funded by a grant from the U.S. Department of Agriculture's Natural Resources Conservation Service (NRCS), which aims to expand access to conservation assistance among farmers who are beginning, low-income, military veterans, or who identify as a marginalized race or ethnicity.
The project reflects the growing momentum to help farmers and communities who were long overlooked by federal programs—or in some cases, actively discriminated against—explains Rob Schnabel, CBF's Maryland Restoration Specialist. It is also a critical part of creating the type of local food systems that are necessary for restoring water quality across the Chesapeake Bay watershed.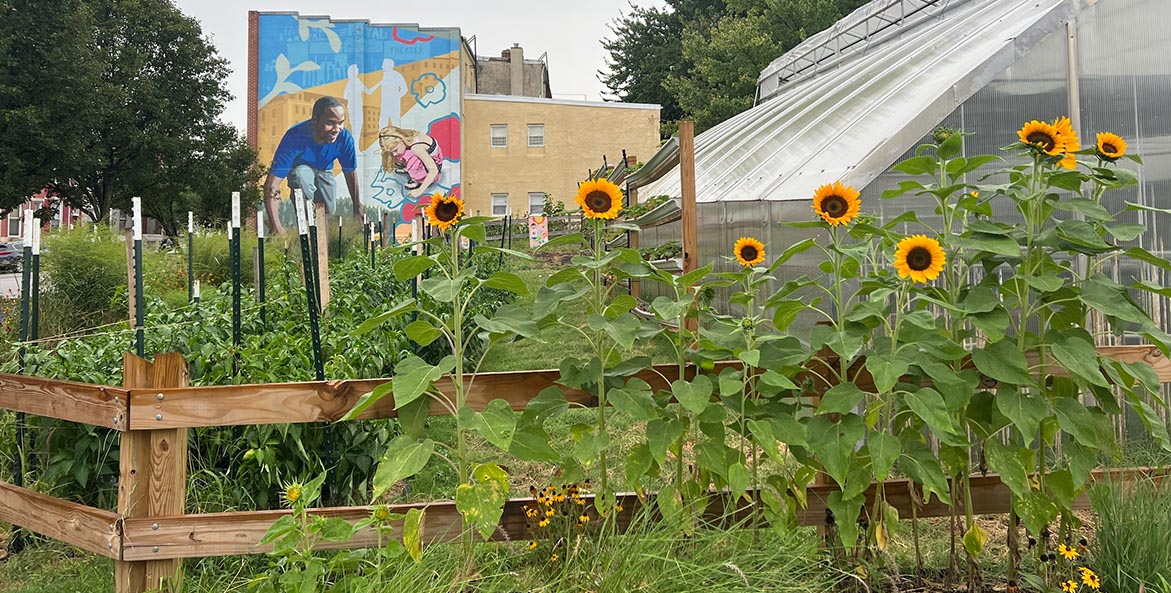 "Small, local farmers are often growing vegetables, fruits, greens that are culturally appropriate for their communities—the things that people actually eat," says Bruno. "They're basically the folks providing healthy food to local communities, and importantly they're often doing it using regenerative farming practices."
The Bay states are counting on farms to make up the majority of the remaining pollution reductions required to meet water quality targets. Regenerative farming, a holistic farming approach that has roots in Indigenous and Black communities, is one of the most promising ways to do so. It essentially uses practices that create a diverse farm ecosystem and build soil health, reducing the need for fertilizers and increasing the land's capacity to filter water and nutrients slowly through the ground. Regenerative farming also seeks to enhance biodiversity, produce nutrient-dense food, and store carbon to help mitigate the effects of climate change.
Many small, beginning, and BIPOC (Black, Indigenous, and people of color) farmers already use regenerative practices or are interested in doing so, Bruno says.
"A lot of times it's a non-negotiable for them," she says of the farmers she's been working with over the past year. So is community-building.
"I think specifically in regard to urban agriculture, community is the cornerstone. It's a pillar," Bruno says. "It ties into the history of urban agriculture, which is people growing food as a means for resilience and a little bit of revolution, as a way to stand up to a lack of food access."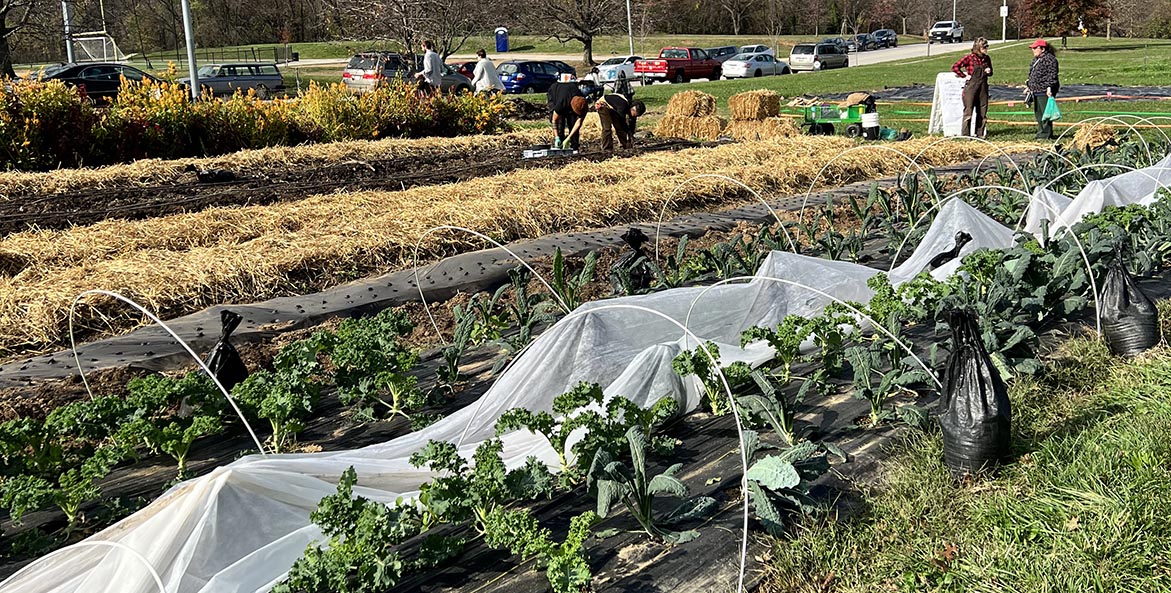 However, these farmers face significant obstacles. Beginning farmers, for example, often have significant difficulty acquiring land to farm, and this challenge is exacerbated for BIPOC farmers, says Schnabel. A report by the USDA Equity Commission, released this year, noted that Black farmers lost nearly 90 percent of their farmland over the course of the 20th century. Farms that are small and have lower incomes are also at a disadvantage because they lack the economies of scale that bigger farms enjoy, and they often don't qualify for federal assistance programs that exclude smaller producers or those that farm many different kinds of crops.
"We've been working for years saying that these programs are leaving smaller farms in the dust," Schnabel says.
It's been paying off. Momentum in Maryland within the past two years has shifted in the right direction, with state and federal agencies expanding programs and eligibility for small and urban farms, Schabel says. For example, the Maryland Department of Agriculture recently began offering support to smaller farms to plant cover crops, a program that traditionally was reserved for farms over 10 acres in size (for reference, many of the farms Bruno works with are one-acre or smaller). The state has also started to adjust payment for other conservation practices to lump sums rather than per-acre rates to accommodate small farms, and it is beginning to explore how it can rework programs that lease state-owned farmland to provide more access to new farmers. CBF also helped to pass legislation that provided funding for more extension specialists to help urban farmers through the University of Maryland Extension Service.
It's growing food where people live. That helps with nutrition, it helps the local economy, it helps with equity, and it helps the environment.
Bruno sees her role as a crucial gathering point bringing together all of these resources into one place and connecting farmers to what they need.
"Isabella's work is proactive, going to the farm to share conservation resources, as opposed to expecting BIPOC farmers to go to agency offices, which had discriminated against this community for decades," says Schnabel.
She not only bridges the gap between farmers and state and federal programs, but also connects them with other nonprofits and community organizations like Future Harvest and ECO City Farms that have new farmer training programs and other resources. She also collaborates with partners to host workshops geared toward beginning and urban farmers on topics like cover crops and how to keep the records necessary to qualify for federal and state conservation programs.
The end goal is helping more farmers who are farming in ways that take care of the Bay watershed, while also supporting community food systems.
"It's growing food where people live," says Schnabel. "That helps with nutrition, it helps the local economy, it helps with equity, and it helps the environment."
To learn more about the project and connect with resources, contact Isabella Bruno at [email protected].
Issues in this Post