---
Federal Spending Omnibus: A Win for the Bay
Spring 2019
Bay Delegation Pushes for Federal Funding
Despite the president's proposed 90 percent cut to funding for the EPA's Chesapeake Bay Program, bi-partisan efforts are moving along in Congress' appropriations process to increase funding from $73 million, which has been appropriated in recent years, to more than $80 million. In fact, House members led by Majority Leader Steny Hoyer (D-MD 5th District) and Congressman Bobby Scott (D-VA 3rd District), John Sarbanes (D-MD 3rd District), and Robert Wittman (R-VA 1st District) spearheaded efforts this year to increase Bay Program funding to $85 million as part of Interior Department budget legislation. In the Senate, Senator Ben Cardin (D-MD) has introduced a bill to increase Bay Program funding to $90 million for fiscal year 2020 and steadily increasing the funding in following years.
EPA's Chesapeake Bay Program is the glue that holds the historic federal and state Chesapeake Clean Water Blueprint partnership together. Due to the effects of climate change, additional pollution loads from the Conowingo Dam, and the fast-approaching 2025 deadline for meeting the requirements of the Blueprint, the time to accelerate our efforts, including increased funding to the Bay Program, is now!
CBF is also working with members of Congress to ensure that there is adequate funding for other programs that are critical to the restoration of the Bay, including U.S. Army Corps of Engineers' (ACOE) Chesapeake Bay Comprehensive Plan, ACOE construction projects for oyster restoration, the recently passed Farm Bill, Bay Watershed Education and Training, Sea Grant, and Chesapeake Gateways.
Learn more about CBF's federal efforts to save the Bay.
Currently Protected Waters in Danger
The U.S. Environmental Protection Agency (EPA) and the U.S. Army Corps of Engineers (ACOE) are moving ahead with a two-step plan to repeal the 2015 Clean Water Rule and replace it with a much narrower definition of "Waters of the United States" (WOTUS). The replacement proposal narrows the definition of WOTUS to exclude features that only contain water during or in response to rainfall.
This limited reading will have the greatest impact upstream and is a significant problem for Delaware, West Virginia, and the District of Columbia because they rely upon federal law for their clean-water protections. If finalized, this rule will impede the success of the wetland-restoration goals of the Chesapeake Bay Agreement. CBF opposes these efforts and is preparing comments urging EPA and ACOE to withdraw this proposal.
Learn more about the importance of wetlands and our regulatory efforts.
Stay Tuned for Offshore Drilling Plan
CBF opposes offshore drilling because a major spill off the mouth of the Bay could poison wildlife, devastate wetlands and beaches, jeopardize commercial and recreational fishing, increase dead zones, and release considerable amounts of greenhouse gasses. Instead of risking our environment, CBF favors pursuing energy efficiency and conservation now, and developing wind, solar, and other resources for the future.
Check for updates on the Offshore Drilling Plan.
Federal Spending Omnibus: A Win for the Bay
Spring 2018
We're happy to report there's good news out of Washington. On Friday, March 23rd, President Trump signed into law an FY18 omnibus spending bill that fully funds the EPA's Chesapeake Bay Program at $73 million.
The Bay Program is the glue holding the Chesapeake Bay Agreement together. An excellent steward of taxpayer money and a model of cooperative federalism, the Bay Program has enjoyed strong bipartisan support for decades. Despite this, the President's FY18 budget proposal threatened to eliminate this program.
Across the watershed, CBF members worked to preserve funding for the Bay Program. Through emails to members of congress and letters to local papers, we got the word out. A team of 20 super-committed CBF volunteers from Virginia met with their representatives on Capitol Hill. They educated members of Congress about how the Bay Program benefits their districts' local waterways through projects like planting underwater grasses, building oyster reefs, controlling runoff, and even starting a community garden.
Our advocacy helped steer Congress in the right direction. The newly passed spending bill contains no cuts to the Chesapeake Bay Program. The bill also funds NOAA's B-WET environmental education program and contains no cuts to the Farm Bill's agricultural conservation programs.
Additionally, the omnibus includes funding for the U.S. Geological Survey coupled with a statement of support for USGS' role in Chesapeake Bay Restoration. It also excludes a rider that would have undercut the EPA's ability to enforce the Clean Water Blueprint's pollution limits.
While we are encouraged by this success on the Hill, the fight is far from over. The President's FY19 budget proposal threatens to cut the Bay Program by 90%. Find and contact your member of Congress to tell them why the Bay Program matters to you. If we all speak up, we can make sure the federal government keeps its commitment to restoring the Chesapeake Bay.
Tell Congress to Protect and Fund the Chesapeake Bay Program
Fall 2017
It's been a long nine months for everyone on our federal team, but we are finally closing in on the December deadline for Congress to decide the fate of the Chesapeake Bay Program—the historic federal-state partnership that is the hallmark of what could become the most successful estuary restoration effort in the world. Unless it gets stopped in its tracks.
In May, when the Administration proposed eliminating this program, we were shocked. Across the watershed, CBF staff and members started advocating for Congress not only to save this program, but to fully fund it at $73 million.
Why should Congress support the Bay Program? Is it because every dollar invested by Chesapeake Bay Program grants for clean water is nearly doubled by matching funds from local organizations? Or because the Program brings together hundreds of scientists and policy experts from universities and state agencies across the watershed to work tirelessly together to plan, track, and report on the hundreds of activities and tasks that are necessary to achieve the many goals and objectives they are pursuing? Or because it's important for the federal government to support the states and the 2014 Chesapeake Bay Watershed Agreement, a historic voluntary agreement signed by every state in the watershed? Or perhaps for the simple reason that it is working.
To help answer that question, we brought volunteers to Washington, D.C., to tell their Members of Congress why the Program is important to their state and community. They told stories and showed pictures of the incredible improvements they are seeing in local waterways. And they heard, "I am with you!" from many, including Congressman Scott Taylor (R-VA) who sits on the powerful House Appropriations committee.
Deeply concerned, the entire Maryland delegation, led by Senators Cardin and Van Hollen, invited CBF President Will Baker to meet with them in June to discuss the Program and what could be lost if it disappeared. Senator Cardin has introduced a bill to preserve the Program and Senator Van Hollen pledged to lead the fight for funding in the Senate Appropriations Committee.
In September, we brought Congress members and staff on the Potomac River so they could experience firsthand how beautiful—and fragile—our recovering waterways are.
Now that we're heading into December, the deadline to pass a funding bill is close at hand. While we can't know the fate of the Chesapeake Bay Program, we do know that our Members of Congress hold the key to whether it stays or goes. Contact them today and urge them to support full funding for the Chesapeake Bay Program before it's too late.
—Alix Murdoch
Federal Policy Director
Chesapeake Bay Foundation
P.S. Senator Van Hollen has recently introduced a CBF-supported bill that has the potential to greatly help Bay farmers. Please consider thanking Senator Van Hollen and other Bay leaders who support the Chesapeake Bay Farm Bill Enhancements Act of 2017.
Standing up for the Blueprint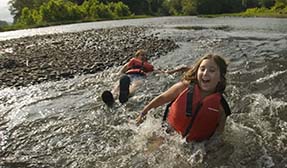 Summer 2017
Across the Chesapeake region, citizens, businesses, and governments—from both sides of the aisle—are rolling up their sleeves to reduce pollution to our rivers, streams, and Bay. And it is working. In fact, our recent State of the Bay Report showed the Bay's health earned its highest score ever!
Bay grasses and crabs are up, the water is the clearest it's been in decades, and the dead zone is trending smaller. Clearly the Chesapeake Clean Water Blueprint—the state-federal partnership to reduce pollution and Save the Bay—is working. But the recovery is fragile, and it is imperative that all 18 million of us who call the Bay region home recognize that the Bay is not saved yet. Not by a long shot.
In these uncertain times, it is more important than ever that citizens let their elected officials know that clean water should be an important priority.
With that in mind, here are a few resources to help you understand the issues at hand and to help you speak out on behalf of clean water everywhere:
All of us who love the Bay and its rivers and streams, must continue to do our part in restoring it. Our economy, our environment, and our health depend on it.
The Beginning of a New Commitment
Fall 2016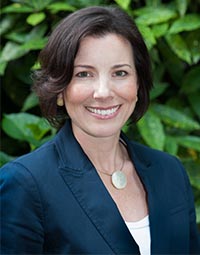 At CBF, we believe in new beginnings. For more than a year, we have been sounding the alarm in Washington that the Chesapeake Clean Water Blueprint was in peril because Pennsylvania was far behind in its work to reduce pollution flowing into its rivers and streams and the Bay. But on October 4, something changed. Dramatically.
To refresh: In early 2015, when it was clear Pennsylvania was falling behind in its work with farmers, CBF brought that message to Washington. By May, Senators Cardin and Casey took action to help PA farmers. They urged USDA to "enhance the resources it is allocating to the Susquehanna River Basin, as well as to take greater responsibility and demonstrate on the ground leadership as a federal partner to the Chesapeake Bay Program." But USDA was unable to do more.
By early 2016, the situation got worse: Pennsylvania was so far behind that it would miss the nitrogen pollution-reduction goals for the critical 2017 Mid-Point Assessment of the Blueprint. Again, CBF brought that message to Washington. We worked with the White House; we worked with our champions in the Senate and the House; and we worked with USDA and EPA. We said: It's not about the money; it's about results. And we urged greater investment in the most strategic, cost-effective opportunities for reducing pollution in Pennsylvania and downstream.
And then, on October 4, federal and state partners finally announced what we believe is a new beginning for Pennsylvania and the Blueprint: an investment of more than $28 million dollars to enhance and accelerate farmers' pollution-reduction efforts in Pennsylvania.
The new federal and state funding to come from EPA, USDA, and Pennsylvania will allow more farmers in the Commonwealth to take critical steps like planting streamside buffers and cover crops, actions that will make a big difference for Pennsylvania waters and the Chesapeake Bay. Strategically investing in the practices, places, and people that will provide the biggest return is the best way to get the Blueprint back on track.
Today, the state of the Blueprint—the historic federal and state collaboration is strong. Senators Cardin and Casey have earned our greatest respect and gratitude for their leadership, without which this day might not have come. October 4 truly marks the beginning of a new commitment to meeting our clean water goals. Working together, we can and will achieve productive farms, and clean, healthy waters for the benefit of all.
—Alix Murdoch
Federal Policy Director
Chesapeake Bay Foundation
Senator Mikulski: A Champion for the Bay
Spring 2016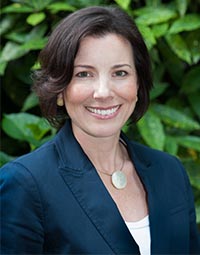 Every now and then you hear someone speak and their voice is so strong and clear, you stop and listen. Somehow they put into words things you have been thinking for a while—eloquently. And you decide then and there to follow their lead. Maybe it's the new rector at your church, or your child's new teacher. Or maybe, just maybe, it's a senator. For 45 years, Senator Mikulski of Maryland has been speaking—and leading—with a strong voice about something that matters to us a lot: saving the Chesapeake Bay.
"The Chesapeake Bay is a natural resource critical to our economy, culture, and heritage. You can count on me to fight to protect the Chesapeake Bay and protect the lives and livelihoods that depend on it." –U.S. Senator Barbara A. Mikulski (D-Md.)
This year—her last in Congress—the Bay needs Senator Mikulski to fight the fight of her life. In February, we explained how Pennsylvania is so far behind in reducing nitrogen pollution from agriculture that it has made the whole region off track. But we also explained that there are waiting lists of farmers who want to do their part but need support. With the right federal support, the Bay cleanup can in fact get back on track.
This is the kind of fight Senator Mikulski does best, and there are three key points that are critical to her fight:
Senator Mikulski has an incredible track record of securing strong federal funding for Bay Cleanup.


Members of Congress from the Bay Watershed know how important it is to support farmers—because they have heard from you.


Now, Senator Mikulski is not fighting alone.
On April 16, 2016, Bay watershed senators wrote directly to Appropriators in support of the Bay and clean water across the region: "States have committed to restore water quality in the Bay by 2025 and to coordinate their restoration programs. We must maintain federal investment . . ."
Speaking, leading, and fighting for the Bay. These are the core qualities of Senator Mikulski—and CBF. In September, when the funding bills must be passed, we hope we can add "Winning strong support for Bay farmers" to this list. Because with federal leadership, we can get the Chesapeake Clean Water Blueprint back on track, and Senator Mikulski can leave office with a legacy of fighting and winning for the Bay, bar none.
—Alix Murdoch
Federal Policy Director
Chesapeake Bay Foundation
Spring Ahead?
Winter 2016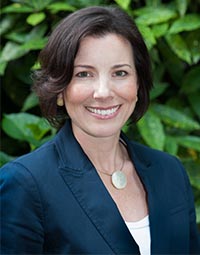 In Washington, Groundhog Day always makes us stop and dream about spring, when the dogwood trees will suddenly bloom and the shad will start running up the Potomac in droves. Will it come soon?! It also means the President is about to unveil his budget for the next year. Will he provide the leadership we need to clean the Bay? Will he provide strong support for our communities and our farmers as we work to reduce nutrient pollution? On February 9, we will find out.
This year, the President's leadership is more important than ever. In December, we explained how Pennsylvania is so far behind in reducing nitrogen pollution from agriculture that it has made the whole region off track. This is a very serious development, particularly since Pennsylvania has recently reported a $2.3 billion deficit. On the other hand, we also know that our restoration staff (who work directly with family farmers in Pennsylvania) have waiting lists of farmers who want their help to reduce the pollution coming off their lands and into the water. This gives us hope.
There are some other things that give us hope:
The President, in his very first Executive Order, declared the Chesapeake Bay a National Treasure and pledged federal leadership to help states restore the Bay and its waters.
Federal agencies, especially USDA, have incredible tools and resources to help family farmers reduce nitrogen pollution coming off the land during this critical time. How do we know this? Because at CBF, we partner with USDA and farmers throughout the watershed—every day—on projects that do this.
Members of Congress, like Senators Casey and Cardin, have heard from CBF members like you that supporting family farmers is important. For months, they have been asking the Administration to help family farmers in the watershed reduce nitrogen pollution.
So while we can't tell you if spring will come early, we can tell you that with federal leadership, we can get the Chesapeake Clean Water Blueprint back on track. And on February 10, you can look to CBF to find out how strong the President's plans are for the Bay this year.
—Alix Murdoch
Federal Policy Director
Chesapeake Bay Foundation
FALL-ing Behind in Pennsylvania
Fall 2015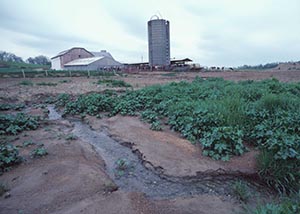 It's great to get outdoors in the fall and enjoy the foliage and pick apples and carve pumpkins on local farms. Our family farmers are stewards of the earth. For generations they have worked hard to protect our land and water, while producing healthy foods.
However, agricultural pollution from farms can end up in our rivers and streams. In Pennsylvania, like other watershed states, farmers need to keep excess nutrients—especially nitrogen—from polluting local rivers and the Bay in order to meet their 2017 Chesapeake Clean Water Blueprint goals. A lot of nitrogen: 23 million pounds per year of nitrogen inputs. And they are falling even further behind.
Governor Wolf of Pennsylvania inherited this challenge, and we believe he is working in good faith to address it. But the Keystone State is so far behind in meeting its clean water commitments that it has made the entire region off track. That's why Senator Cardin of Maryland and Senator Casey of Pennsylvania are so concerned.
At USDA, Secretary Vilsack has the tools and resources that can help family farmers in Pennsylvania protect our land and water during this critical time. We need his increased leadership and support now more than ever.
CBF's team in D.C. is delivering this message on the Hill every day, and you can really help us! Did you know that Congress really listens when you tweet?! Believe it or not, it's true.
So we thought we'd offer up some Twitter ideas for you:
Suggested Tweets to USDA Secretary Vilsack:
.@USDA Please help Susquehanna River watershed farmers! USDA & PA can get the Blueprint back on track and save local waters and the #chesbay
.@USDA leadership, #PA can get back on track and save local waters and the #chesbay!
Suggested Tweets to Senators Cardin and Casey:
.@SenatorCardin & @SenBobCasey PA farmers need help with the Blueprint and Senators Cardin and Casey are leading the way. Thank you!
This Is Not the Time to Stop
Summer 2015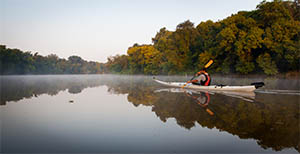 Five years . . . this is how long we've had our formal federal-state Chesapeake Clean Water Blueprint in place to restore the Bay—a partnership that is making incredible progress towards cleaning up the Bay. But one amendment on a funding bill in the House is poised to undermine this partnership and reverse the incredible progress states have been making.
This amendment, submitted by Congressman Bob Goodlatte from the 6th District of Virginia, would prohibit EPA from spending any funds on "backstops," the key tool that protects Bay states' work and investments in a clean Bay. How would this hurt the Blueprint? States are investing hundreds of millions of dollars in their Chesapeake Clean Water Blueprint Plans. They know that if one state does not implement their plan in good faith, they jeopardize the work and investments of all other states. If this happens, EPA will take "backstop" actions by using existing authorities in the outlier state to make the needed pollution reductions. The "backstops" provide each state the certainty that all will take steps simultaneously towards a cleaner and healthier Chesapeake Bay.
We have been very concerned about this amendment because it would allow one state to break its agreement, stop implementing its plan, and jeopardize the work and investments of other states. In short, if this amendment becomes law there would be no tool to protect state investments in the extraordinary future that we have all been working towards: a vibrant Chesapeake Bay with abundant seafood, tourism, recreation, and improved quality of life.
So we have been getting the word out in watershed states and on the Hill. We have had incredible support from CBF members who have written letters to Congress and have talked to local papers and leaders in support of these "backstops." With your support behind us, we have been asking members of Congress to say NO to this amendment. Fortunately, they are listening. Representatives Hoyer, Van Hollen, Edwards, and Ruppersberger of Maryland and Representatives Scott and Beyer of Virginia rallied in opposition when the amendment was introduced on the House floor and helped highlight the impacts it would have if it were passed. And right now, the bill and thus the amendment has stalled and may never be voted on.
We will keep you posted on the amendment's fate. And we will get back to work on what we do need: increased federal support for watershed states, and particularly watershed farmers, who are on the front lines of this historic federal-state clean-up effort. Our message on the Hill? This is not the time to stop. This is the time to invest in our communities and in our farmers so we can make history!
Clean Water Is Worth It
Spring 2015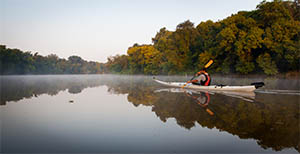 Did you know that when there are big rain storms in the D.C. region, polluted runoff and sometimes even raw sewage overflows into local rivers like the Potomac and Anacostia and on into the Bay?!
The good news is that local communities are investing in projects throughout the watershed that, when complete, will capture this runoff and help meet the pollution-reduction targets in the Chesapeake Clean Water Blueprint.
The latest example is in Prince George's County, MD, where it has created an innovative $100 million Clean Water Partnership, which will result in the retrofit of at least 2,000 acres—with installations such as permeable pavers and rain gardens—and ultimately thousands of local jobs. As EPA Administrator Gina McCarthy recently noted, "By providing innovative financing support for sustainable and resilient water infrastructure, this collaboration will help the community improve their drinking water, wastewater, and stormwater systems."
But how will we pay for it? What is unique about the Clean Water Partnership is it bundles many small green infrastructure projects into one, which allows them to finance it using local revenues from the local stormwater fee. Federal funds are also available. The main federal program that provides funding for water infrastructure projects is the Clean Water State Revolving Fund (CWSRF).
Prince George's County can use this fund when it is ready to construct projects. A private company, Corvias, will manage the design, construction, and long-term maintenance of the project. If Corvias meets targets for efficiencies in construction and success in local business and jobs development, it will have the option to retrofit an additional 2,000 acres.
Unfortunately, President Obama has proposed to cut the CWSRF. Like PG County, Washington D.C. and other local and state governments rely on this fund for financing projects. This is one of many federal programs CBF is fighting for in Congress that help state and local governments afford to make necessary changes to reduce water pollution.
Clean water is worth it. As noted in the Economics Benefits of Cleaning up the Chesapeake report, the Chesapeake Bay is an economic engine that will provide at least $130 billion in benefits to the region annually when the Chesapeake Bay Clean Water Blueprint is fully implemented. But we will only see these benefits if we can make the necessary investments in projects like the Clean Water Partnership. We are working hard on the Hill to fight for critical federal support for clean water.
News, Notes, and Priorities for the Year
Winter 2015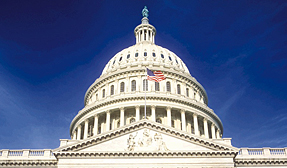 February 2015—The agricultural community plays a vital role in the Chesapeake Bay Clean Water Blueprint by reducing nutrient and sediment runoff through innovative best management practices (BMPs). Farmers and ranchers implement BMPs with critical federal funding support through programs that are authorized in the Farm Bill. However, the President's recently released Fiscal Year 2016 Budget proposes cuts to some of the funding that is essential to these programs. The Chesapeake Bay Foundation, along with 34 other organizations, has signed a letter to the House and Senate budget committees urging them to "keep the commitment passed just one year ago to the original and best stewards of the land, America's farmers and ranchers," by rejecting the funding cuts proposed in the President's Fiscal Year 2016 Budget. Read the letter
Clean Water Progress on the Hill
strong>January 2015—As the snow begins to fall around the D.C. metropolitan area, and the new Congress is ushered into session, it is a great time to note the progress we made in the last Congress and look ahead to the next.
And we DID make progress! Important initiatives and funding for the Bay were passed: a new program that helps Bay watershed farmers reduce water pollution, continuation of NOAA's excellent Bay education program for teachers and students, increased support for EPA's Chesapeake Bay Program. And the latest win in December: the Chesapeake Bay Accountability and Recovery Act. Thanks to a bipartisan team from Virginia—Congressman Rob Wittman and Senator Mark Warner—we now have new tools for tracking and assessing the progress of the Chesapeake Clean Water Blueprint.
The Accountability and Recovery Act will ensure that we have a full-detailed report every year of all the Bay restoration projects, including which projects are planned and completed by each federal agency, and how much is being spent. As Senator Warner stated in a news release, "[t]he Chesapeake Bay is a national treasure that is central to the culture and the economy of many coastal communities in Virginia and neighboring states. In order to be successful in our efforts to improve the health of the Bay, the different agencies and groups who share concerns about the Bay must do a better job of coordinating their efforts." And Congressman Wittman stated that the Chesapeake Bay Accountability and Recovery Act " . . . will bring transparency to Bay restoration and ensure efforts and funds from the various entities involved are being harnessed effectively."
>At CBF, we will use this new report to help answer this question: Is the federal government doing its part to help us clean the Bay? Our members of Congress will do the same—and working together we will strive to ensure that agencies have the resources they need to be good partners with states.
Looking forward, CBF's federal team is now focused on funding for Bay priorities. President Obama will release his budget in February and soon after that, Congress will begin its budget and funding process. Thanks to Chairwoman Mikulski of the Senate Appropriations Committee and Congressmen Moran and Wolf, the Bay cleanup received strong funding for 2015. CBF President Will Baker recently commended them for this support: "[t]he federal government plays a crucial role in restoring the Chesapeake Bay. Thanks to the bipartisan work of the Bay delegation, this budget bill helps Bay states reach their clean water goals. These budget investments will sustain the region's economy as well as its environment."
We now know, thanks to the diligent work of CBF scientists, that to meet the Blueprint targets in 2017 and final goals in 2025, both the state and federal governments must accelerate pollution reductions. On the Hill, we will work with policymakers to make sure they have the tools and resources they need to meet these goals.
Clean Water Momentum on the Hill
Fall 2014
Four Things You Need to Know About the Impaired Waters Improvement Act
As the leaves begin to turn vibrant colors throughout the watershed, Members of Congress will be returning to marbled hallways of Capitol Hill to finish up the 113th Congressional Session. For CBF, during the last few months of 2014, gaining support for critical pieces of legislation becomes more important than ever.
A top federal priority for the Chesapeake Bay is the Impaired Waters Improvement Act (H.R. 4739), a bill that can benefit both the region and the rest of the country. H.R. 4739 establishes a grant program that will provide funding to help communities and farmers implement projects that will reduce nitrogen, phosphorus, and sediment. Below are four things that you need to know about the Impaired Waters Improvement Act:
Democrats and republicans are working together to save the Bay
The Impaired Waters Improvement Act was written and introduced by Republican Representative Tom Reed from the 23rd District of New York (within the Bay watershed) and Democratic Representative Patrick Murphy from the 18th District of Florida. The bill is supported by two other Bay watershed representatives, Republican Congressman Chris Gibson from the 19th District of New York and Democratic Congresswoman Eleanor Norton from the District of Columbia. The Chesapeake Bay Foundation's Federal Affairs Office in D.C. is working with Congress to gain further bipartisan support for this bill.


It provides tools and resources for small communities and farmers to reduce pollution
Local communities and farmers will truly benefit from the passage of the Impaired Waters Improvement Act. Instead of seeing new taxes to cover loans, small communities will get grants for improving their publicly owned treatment works or a publicly owned stormwater management practices. This includes many communities within the Bay watershed that have a federal blueprint for nitrogen, phosphorus, or sediment. The same goes for family farmers. Privately owned farms in an area that has a local cleanup plan for nitrogen, phosphorus, or sediment would be able to receive funding for those pollution reduction projects.


Polluters pay into a specific fund
This bill sounds like it will create a great program, right? But, does the money come from the local taxpayers? No! The Impaired Waters Improvement Act creates an "Impaired Waters Trust Fund" within the U.S. Treasury Department. Violators of the Clean Water Act would be fined an additional 5 percent, which will be deposited directly into the newly created trust fund. The money would then be given to local communities and farmers, through grants.


You can help!
Your voice in support of clean water is critical to this effort! Your Member of Congress wants and needs to hear from you. Sending a letter to your elected official in support of the Impaired Waters Improvement Act will help bring attention to this bipartisan funding resource for local communities and farmers. Keep your letters brief, specific and polite; and, remember to ask for a reply. You can find your Congressional Representative online by entering your zip code here.
Recent Bi-partisan Legislation Will Improve Local Water Quality
Summer 2014
New York Stands Up for Clean Water!
When people think of the Chesapeake Bay, most do not immediately think of New York. But, the Empire State includes 6,250 square miles of the Chesapeake Bay watershed. Nestled in the southwestern corner of New York sits the 23rd Congressional District, which includes the towns of Ithaca and Corning. Home to the Chemung and Susquehanna Rivers, this district is represented by Republican Congressman Tom Reed.
This summer Congressman Reed introduced bi-partisan legislation to help local communities in the Chesapeake region improve water quality. Reed teamed up with Congressman Patrick Murphy, a democrat from Florida, to introduce a bill that establishes a grant program to help local governments and farmers implement methods to reduce nutrient runoff that can have a serious impact on waterways.
This piece of legislation is suitably named the Impaired Waters Improvement Act.
According to the recently released milestone analysis of the progress Bay watershed states are making under the Blueprint, states are struggling to reduce pollution from urban and suburban polluted runoff, in part due to funding issues. The Impaired Waters Improvement Act will create a grants program—at no cost to taxpayers—to help them.
Time and again, we have seen that when communities have necessary funding, they are able to create and implement common sense plans to reduce polluted runoff. If done properly, these efforts can save municipalities money in the long run. Lancaster, Pennsylvania provides a glowing example. Lancaster City has a comprehensive Green Infrastructure Plan that addresses polluted runoff. For example, the city has identified approximately 20 street blocks that are scheduled for repair and will use porous pavement for these repairs to allow water to seep through. Over the next 25 years, some 450 blocks will be developed similarly. The city estimates that its efforts will save $121.7 million over the next 25 years.
CBF, in a partnership with the Center for Watershed Protection, has been working to help other Pennsylvania municipalities develop similar plans to address their runoff challenges. The Impaired Waters Improvement Act would provide funding to help communities implement these plans.
"Our farmers, our communities need help to improve runoff practices and community sewer and wastewater systems," said Congressman Reed. "Farmers and communities working hard to meet water quality requirements fairly deserve this help. I'm proud to join with my friend from across the aisle, Rep. Patrick Murphy, on this bill to care for water quality."
The Chesapeake Bay Foundation applauds Congressman Reed for introducing this bill which will help local governments manage against the increasing pollution associated with runoff and restore local rivers, streams, and the Bay.
What to Expect from the Farm Bill
Spring 2014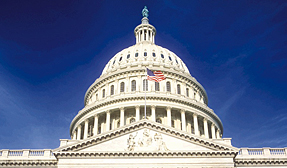 New Farm Bill Supports Blueprint Goals
The cherry blossom trees have bloomed along the Potomac River after an unseasonably cold and snowy winter in the District of Columbia. Over the past few months Congress has been working to put the shutdown behind them, and pass effective legislation. The 2014 Farm Bill can serve as a tally mark in the win column, with its passage in January.
The Farm Bill's passage represents a successful bipartisan effort to continue to help family farmers that are working to implement the Chesapeake Clean Water Blueprint. CBF's agricultural specialists throughout the Bay watershed help these farmers use Farm Bill conservation programs to share the costs of new farm practices that better protect the streams that flow through their lands.
Mike Marquardt, who operates Marquardt Farms in Spring Mills, Pennsylvania, now uses cover crops thanks to support from specialists at the U.S. Department of Agriculture who helped him select and pay for installation. This support is provided through the Farm Bill's Environmental Quality Incentives Program (EQIP). Marquardt says that "Muddy Creek [a tributary of Penns Creek] runs through the farms, so I have to do my part to minimize the impacts." Mike Saxe Jr., a fourth-generation farmer in Sullivan County, Pennsylvania, now has a concrete barnyard and a manure storage facility thanks to the same program. Both help to improve farm production and water quality. "The importance of these programs can't be understated," Saxe said.
The Conservation Reserve Enhancement Program (CREP) is another essential Farm Bill program. Randy and Tina Kuhn, owners and operators of Kuhn Family Farm in Bradford County, Pennsylvania, decided to stop farming on land close to their streams. With support from USDA, they planted hardwood trees and shrubs to form a forested riparian buffer along the stream instead. This buffer helps filter nutrients and sediment that could make it to the stream and pond at times of heavy rainfall and runoff. The buffer also enhances the habitat for fish and wildlife.
Members of Congress love to hear success stories from their districts. Which is why Harry Campbell, Executive Director of CBF's Pennsylvania Office recently traveled from the banks of the Susquehanna River to the marble hallways of Capitol Hill.
Along with CBF Federal Policy Director Alix Murdoch, Campbell met with members of Congress and their staff to describe the great work that is being done by Pennsylvania farmers to protect their streams, and how the Farm Bill programs are essential to help them reach their pollution-reduction goals. To date, CBF has worked with more than 5,000 farmers in Pennsylvania to help them improve water quality, with support from Farm Bill conservation programs. These programs provide essential support for the Chesapeake Clean Water Blueprint.
The Latest on the Federal Budget
Winter 2014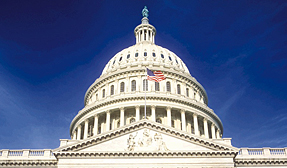 Good News for the Bay!
When the President signed an Omnibus bill to fund the federal government through this fiscal year, he agreed to a $191 billion cut in his budget. There were many, many losers—but thanks to CBF, the Bay was not one of them!
U.S. Congressman Hal Rogers, who led negotiations for the House, describes the bill this way: "The bill reflects careful decisions to realign the nation's funding priorities and target precious tax dollars to important programs where they are needed the most. At the same time, the legislation will continue the downward trend in federal spending to put our nation on a sustainable fiscal path."
In other words, in today's climate on the Hill if you are not at the table, you are on the table. Our Chesapeake Clean Water Blueprint Campaign has increased our presence and our message in key congressional districts in Maryland, Pennsylvania, and Virginia, and we can report that in this year's federal budget many, many valuable programs were cut, deeply, but we and our allies on the Hill managed to ensure that key Bay programs were not on the table.
The top programs we focused on were the Chesapeake Bay Program, the Clean Water State Revolving Fund, the USDA EQIP program, and the NOAA BWET program. Here are the highlights of what we were able to achieve for clean water:
The Chesapeake Bay Program funds the Program Office in Annapolis, but the lion's share of funds go directly to grants and cooperative agreements to implement the Blueprint. Its budget last year was $57.3M. This year, it got $70 million—an increase of $12.7 million.
The Clean Water State Revolving Fund is an important, flexible financing program that allows watershed states to provide low-cost loans to local governments for the priority wastewater and polluted runoff projects that are planned in the Blueprint. Its budget last year was $1.465 billion and the House wanted to cut it to an historic low of $689 million. It did not prevail. This year, the Clean Water State Revolving Fund got $1.448 billion, meaning our states will continue to get the clean water loans they need.
USDA Environmental Quality Incentives Program provides the cost-share programs that help farmers install basic on-farm practices required in state Blueprint plans. This program was also spared—it is funded at $1.35 billion, which ensures our farmers will have strong federal support for clean water practices.
And finally, $7.2 million was provided for the Bay Watershed Education and Training Program, a program that supports important environmental education work around the watershed.
We'd like to extend a special thank you to Senator Barbara Mikulski for her leadership as Chairwoman of the Senate Appropriations Committee.
And, most importantly, we'd like to thank you all of you who have been working so hard to speak out for the Bay. Looking at the federal budget numbers, we are clearly defying the odds on Capitol Hill. The next round of federal budget fights—for 2015—will start soon, and we can go into them confident that together, we can save the Bay!
—Alix Murdoch
Federal Policy Director
Chesapeake Bay Foundation

The Latest on the Farm Bill
Fall 2013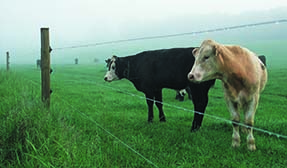 We Need Them to Get This Right!
Congress is finally in the last stage of writing a bill that is very important for the Chesapeake Clean Water Blueprint: The Farm Bill. Both the House and Senate have passed their own versions of this bill and they are moving forward on working out their differences in a final bill that will be written by a conference committee. All of the conferees—the 41 members of both the House and Senate who will iron out the details of the final bill—have been appointed, and they are scheduled to get to work on October 28.
We need them to hurry. Important programs for the Bay watershed have expired and many farmers have planned improvements to their farms that will help improve water quality in our rivers and streams—but they cannot afford to move forward without federal support.
During the conference, they are also making final decisions about a new program that could really help the Bay: The Regional Conservation Partnership Program. We need them to get this right. This new program will provide targeted support for areas of the country with particularly difficult conservation issues, like the water quality issues we have in the Chesapeake Bay watershed. Most members of Congress from our watershed believe the Senate has created the best version of this program and are encouraging their leadership in the House to agree to accept that version during the conference. In fact, this fall, they joined with members from the Great Lakes and wrote a bipartisan letter to their leadership. In this letter, they said:
"The Chesapeake Bay and the Great Lakes are national treasures and economic engines in their respective regions, but they face significant water quality concerns. We believe that the Senate [version of the] Regional Conservation Partnership Program . . . would provide the best opportunity to support the farmers in our states and achieve important conservation gains and urge you to include it in the final conference agreement."
We wholeheartedly agree and are doing all we can to support them.