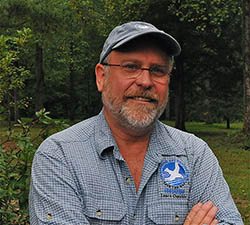 Acclaimed CBF Naturalist, Educator, and Photographer Bill Portlock retired this January after a five-decade career that included 25 years at CBF. He is known across the watershed as a longtime conservation champion who has inspired generations of environmental stewards—launching CBF's Virginia education programs in 1981, starting professional development programs for teachers, and advocating for environmental education opportunities for all.
An accomplished photographer, his work has revealed Chesapeake landscapes, wildlife, and birds in their natural habitat. Simply put, Bill has touched many thousands of people over the decades.
Bill's patience, curiosity, and deep understanding of nature have led him to one-of-a-kind encounters with the Bay and its rivers.
"I wish I could have the ability to perceive that something very special is occurring at the time it is happening, something happening that will probably never be repeated, or repeated in my presence," Bill said. "I work to improve this skill."
Below are six remarkable memories from Bill's career, shared in his own words and photos.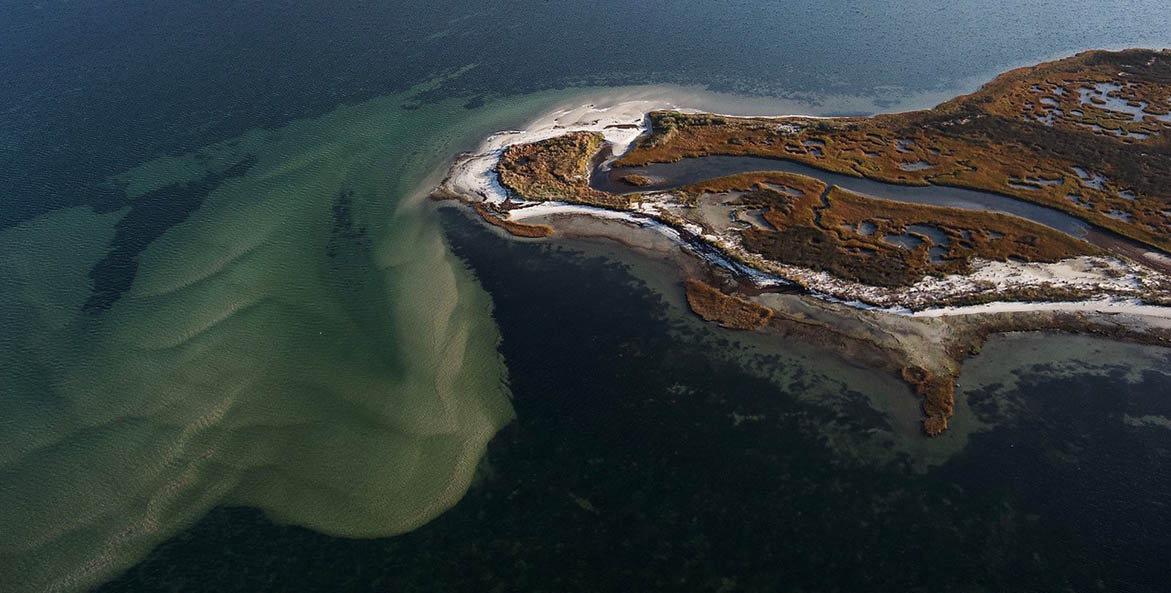 Flying Over the Bay Like a Dragonfly
Flying over the Bay in a helicopter twice in 2015, I photographed clear water and important landscapes in danger of being destroyed by ill-conceived development. We flew not only forward, but sideways, even backwards and up and down. Flying that way was like being cradled in the arms of a dragonfly.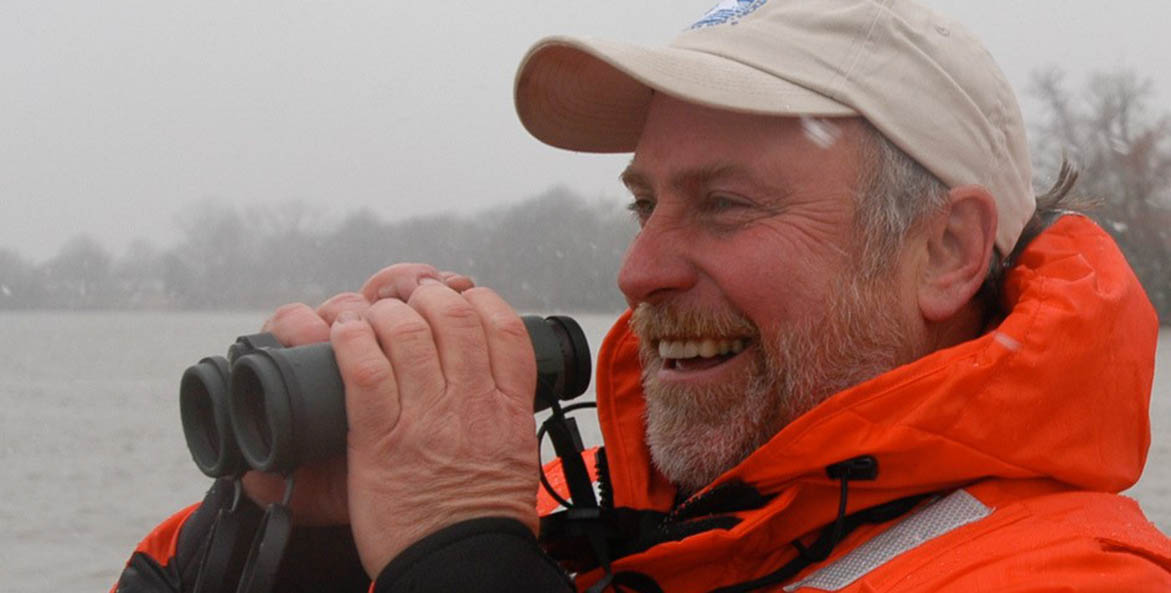 Picnicking in the Snow
In my open boat during the annual midwinter bald eagle survey along the Rappahannock River, I would often observe hundreds of eagles in a day. One year, the 35-mile survey stretch of the Rappahannock yielded 395 eagles.
Once a sudden, unpredicted snowstorm created whiteout conditions for an hour. Unable to see anything, including eagles or the shoreline, I anchored our boat and the three of us on board sat for a moment and then decided to eat lunch. We were comfortably eating our peanut butter sandwiches very matter-of-factly until we erupted in laughter at the ridiculousness of the scene of a picnic on a boat during a blizzard.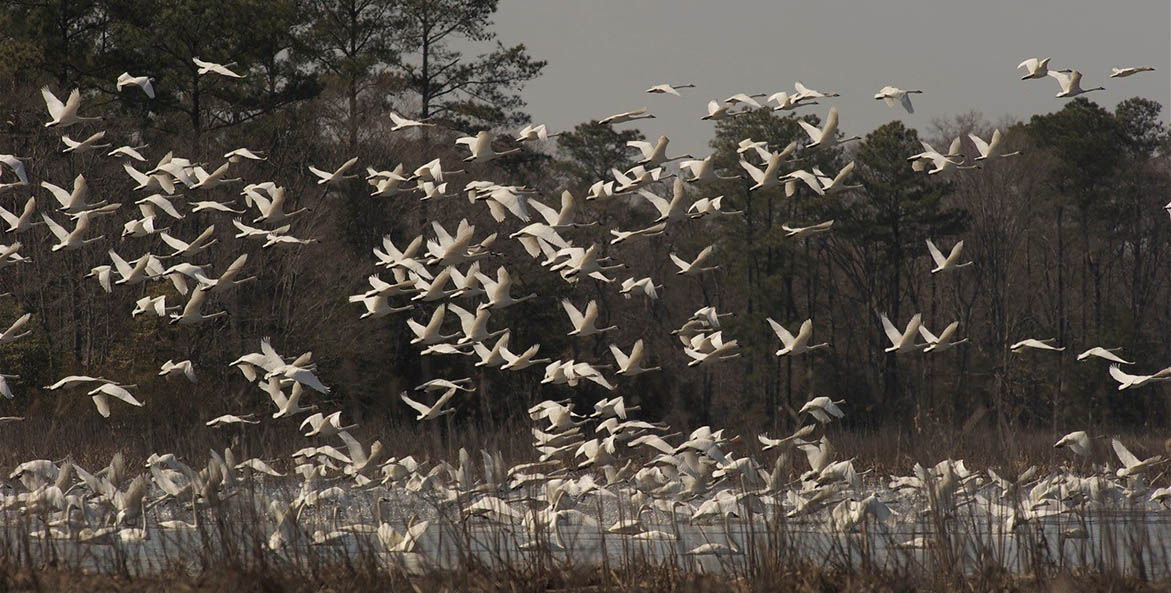 And Then They Were Gone
During a break at one CBF winter conference in February on CBF's Port Isobel Island, a few of us in the Education Department camped out on Goose Island beach in the very center of the Bay where hundreds of Tundra Swan were staging in preparation for their migration to the Alaskan tundra. They talked/honked loudly among themselves, no doubt checking with each other about their journey preparations, and beat their wings loudly in the wind to strengthen their muscles for the arduous flight ahead. Then, at sunrise, they lifted off and were gone. The silence afterwards was deafening.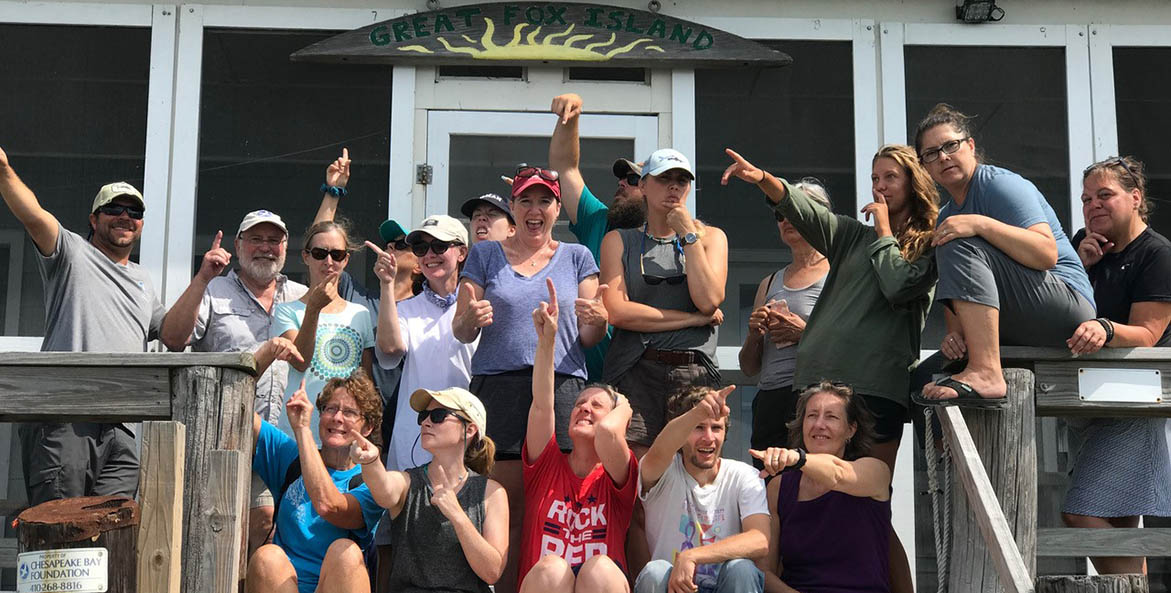 From Strangers to Friends
When I taught five-day field biology and ecology courses for teachers on the Bay every summer, we would begin as strangers on Monday. By Friday, after days on boats, slogging through marshes, swamps and proggin' on beaches, we were new best friends and really much more. All came away with new knowledge and skills while becoming strong advocates for a clean Bay.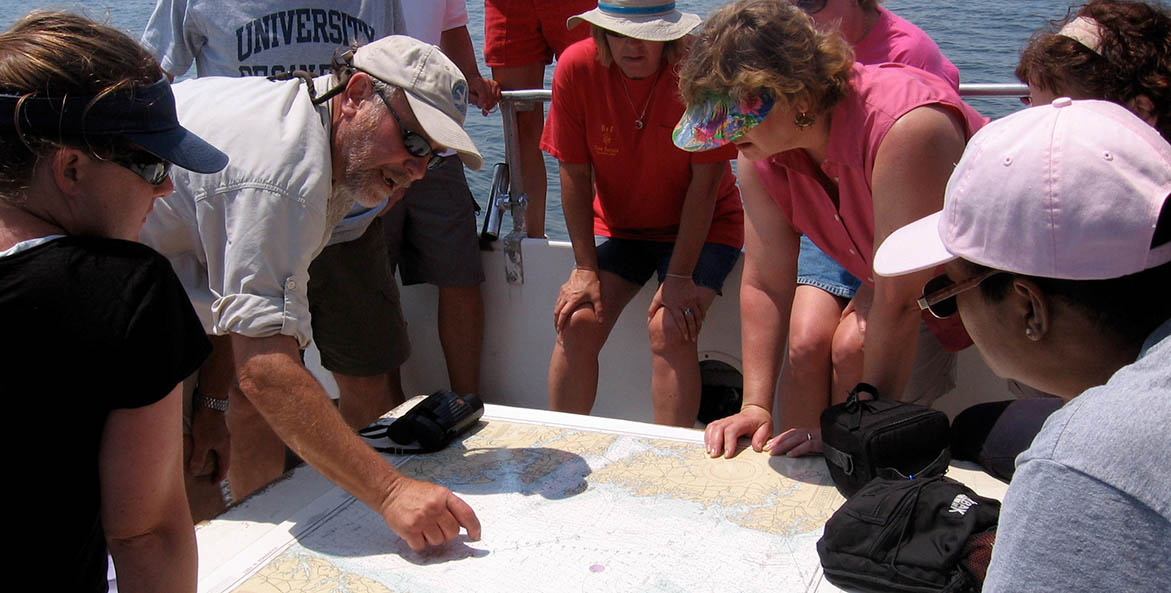 Building Environmental Education
It is gratifying to have been around long enough to see success with a few things I started. One is beginning and building the Chesapeake Bay Foundation's environmental education program in Virginia. Developing and leading advanced professional development field courses for teachers for more than 30 years is also a rewarding memory for me. That these courses continue at CBF and with their design adopted by other organizations and agencies is especially pleasing to me. And last, I am happy to have been able to mentor younger CBF educators in natural history, ecology, photography, and in techniques for effective teaching in the field. Good memories.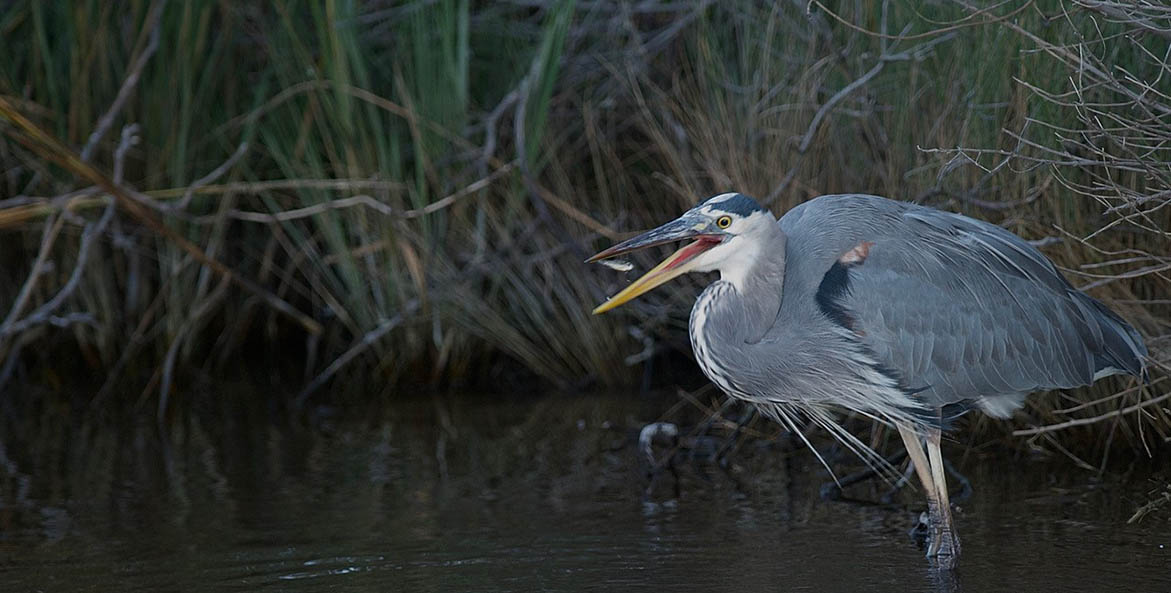 The Aha Moment
(a moment of sudden realization, inspiration, insight, recognition, or comprehension)
You hope for it to happen at some point every day with students, when an unscripted experience happens and your class gets it. To set the stage, you ask your students to be as quiet as they can for a certain time period: five minutes. No talking. Separate a little so their canoes don't bang together or pinch fingers. Listen for only natural sounds from the marsh, the creek, or overhead; turn off 21st century noise for a little while. If we are fortunate, wildlife gets on with life and we become the audience. My memories of these experiences are as real today as if they just happened. A long-nosed gar rolls out of the water to take a bite of air at the creek's oxbow where we just paddled; a great blue heron catches an unlucky sheepshead minnow, tosses it in the air, catches it and then swallows it head first; a beaver slaps its tail loudly on the creek to warn others of intruders: us; and if we are really lucky, we watch a bald eagle swoop in to take an unsuspecting herring and then land in a nearby oak to eat it. These are everyday events, common enough, but to become an aha moment you have to be there and you have to experience it. Then it becomes an indelible moment, just maybe an Aha moment.