About an hour after I meet Matt Bomgardner at Blue Mountain View Farm, his dairy operation near Annville, Pennsylvania, he asks if I want to see the calves. Do I! We hike up the gravel drive, away from the farmhouse, to a roofed shelter open on three sides. Roughly two dozen calves of all colors nudge together and eye us with curiosity; one snuffles at the fuzzy windscreen on my microphone—food, perhaps?
The oldest bunch received their last meal of milk in the morning, Matt explains. In the not-so-distant future, they'll join the herd of cows currently sunning in an adjacent pasture, visible only as distant dots of black and brown and white. Then, for approximately 200 days out of the year, they'll eat grass.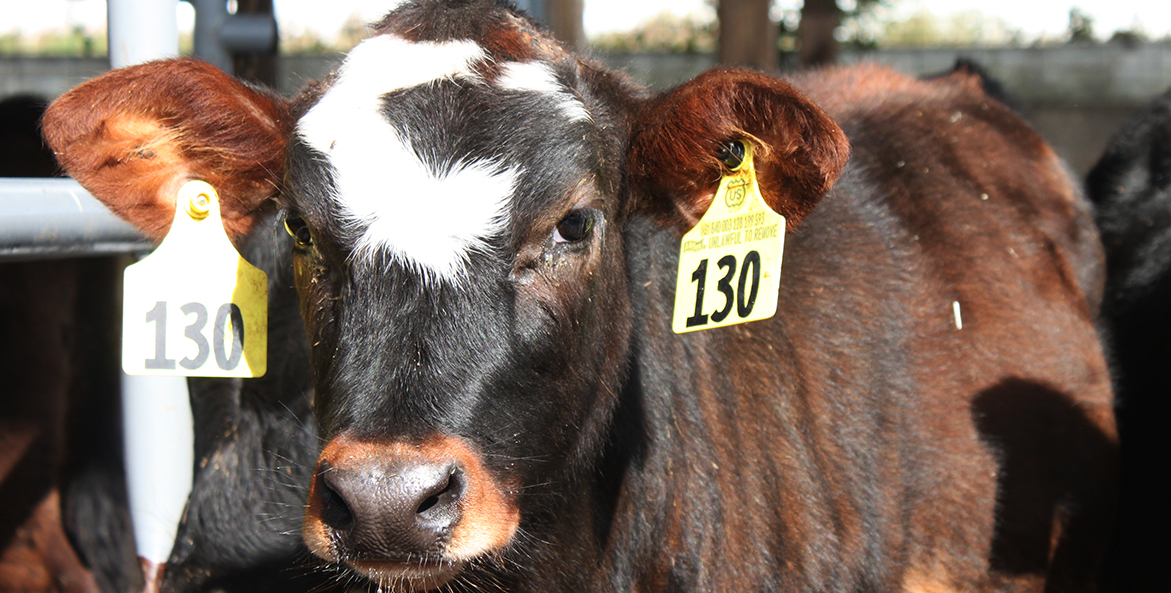 Matt moves the herd to new pasture twice a day during that time. The practice is known as rotational grazing and it benefits water quality—locally and downstream in the Bay—by building up organic matter in the soil so it can better trap rain and nutrients.
"They don't congregate in any one area, so that spreads out the nutrients—the manure and pee—and it helps the grass to grow and recover quicker so there's cover," Matt says. "Then the rain isn't hitting the soil and causing erosion."
The Chesapeake Clean Water Blueprint, the federal-state plan to clean up the Bay and its rivers and streams by 2025, requires a 47-million-pound reduction in the amount of nitrogen pollution flowing into the Bay. Pennsylvania is responsible for making 70 percent of that reduction, and the Commonwealth is counting on the vast majority to come from the 33,000 farms in its portion of the watershed.
Conservation practices, like rotational grazing, are an important part of reaching the goal. Moreover, grazing can help the Bay in another way: by fighting climate change.
Rising sea levels, warming water temperatures, and extreme storms driven by human-caused climate change already pose an imminent threat to the watershed's communities and wildlife. Grazing can help reduce the impact by building healthy soils that trap carbon and are more resilient to extreme weather like floods and droughts.
But grazing remains relatively uncommon in the dairy world. Most cows are instead kept in barns and fed corn, hay, silage, and other crops that farmers grow in the surrounding fields or purchase.
On Matt's farm, grazing started out as a necessity. It was the obvious way to feed the herd without the benefit of the large tractors used to plant and harvest row crops.
In 2012, he doubled the amount of pasture from 40 to 80 acres, then added another 20 acres the next year. In 2015, he started transitioning the farm to produce organic milk, which requires dairy cows to receive at least 30 percent of their diet from grass pastures.
Between 2008 and 2016, the changes cut nitrogen runoff from the farm by two-thirds and reduced three-quarters of the phosphorus and sediment runoff, according to a CBF assessment that used scientific models to estimate the environmental benefits. Greater soil carbon sequestration and the elimination of synthetic fertilizer reduced the farm's greenhouse gas emissions by roughly 59 percent, an amount equivalent to the carbon stored annually by 3 acres of mature forest.
The benefits to the land and the herd's health are great, but Matt says the real driver for him is economic.
"It's about competing, and grazing helps you compete by lowering your feed cost," he says.
That's more important than ever in the tough economic climate dairy farmers face. Milk prices nationwide dropped in 2015 and have remained low, making it hard for farmers to pay their bills and forcing many to leave the industry entirely. In Pennsylvania, feed costs accounted for almost 70 percent of the operating costs for dairy farms in 2018, according to for the U.S. Department of Agriculture (USDA), so reducing them can make a significant difference.
Nonetheless, finances can be a big hurdle for farmers interested in switching from conventional dairy operations to grazing.
"There is infrastructure that's an upfront cost," Matt says. "A farm can spend $1 million on a barn no problem, but they don't want to spend $50,000 on a really good pasture system with mixed forages, fences, lanes and waterways. The perception is it's just not what you do."
Cost-share funding and technical assistance help a lot, he says. He estimates the USDA's Natural Resources Conservation Services (NRCS) covered approximately one-quarter of the funding necessary to make the changes on his farm.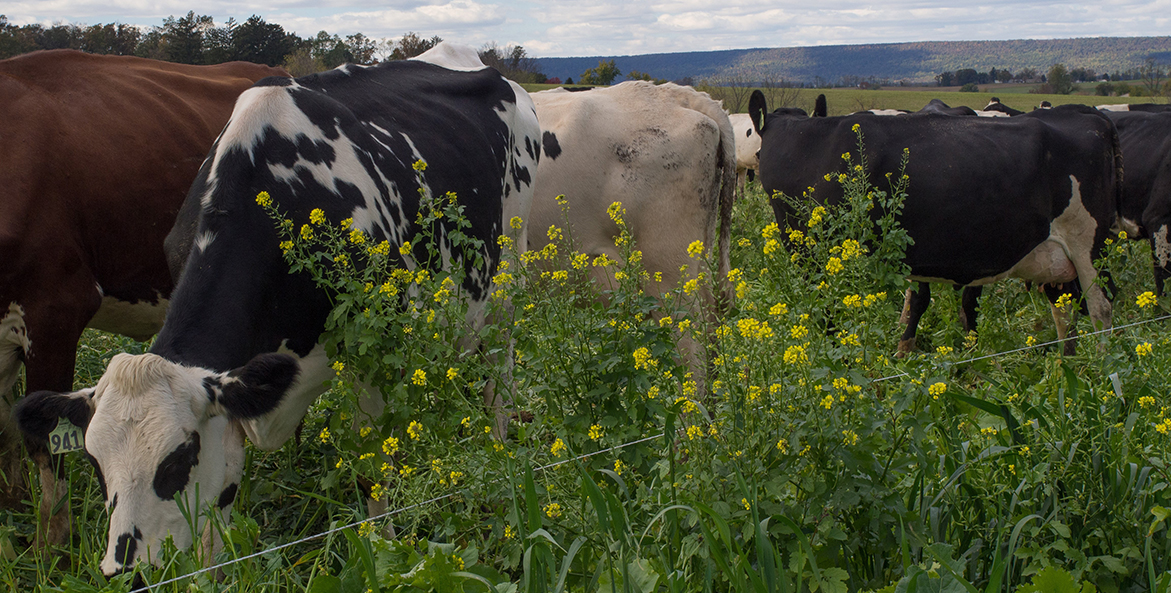 Programs that match experienced grazers with new grazers are also key. Bomgardner works as a mentor for other farmers with the Dairy Grazing Apprenticeship through the Pennsylvania Alliance for Sustainable Agriculture (PASA) and the Pennsylvania Grazing Lands Coalition, both of which are partners in CBF's Mountains-to-Bay Grazing Alliance.
Ultimately, he sees grazing as one way to help family dairy farms in Lebanon County continue into the next generation.
"This is really the way that the small farms are going to be able to survive and thrive," he says. "When you're making a commodity like milk, it's about who can make it the cheapest. This is a way to make cheap milk and keep farms in the area."
Issues in this Post