"I'm not the one growing the zucchinis" says CBF Intern Katie Claggett, quick to deflect credit. Working with CBF Maryland Outreach Manager David Tana, Claggett spent most of last year helping to promote farmers from the Buy Fresh Buy Local Chesapeake program.
One farm that Katie visited with CBF Baltimore Program Manager Carmera Thomas-Wilhite left an indelible impression. Tucked away in Northwest Baltimore, Plantation Park Heights Urban Farm helps feed the community with fresh produce and provides a place for youth to learn farming, responsibility, and more.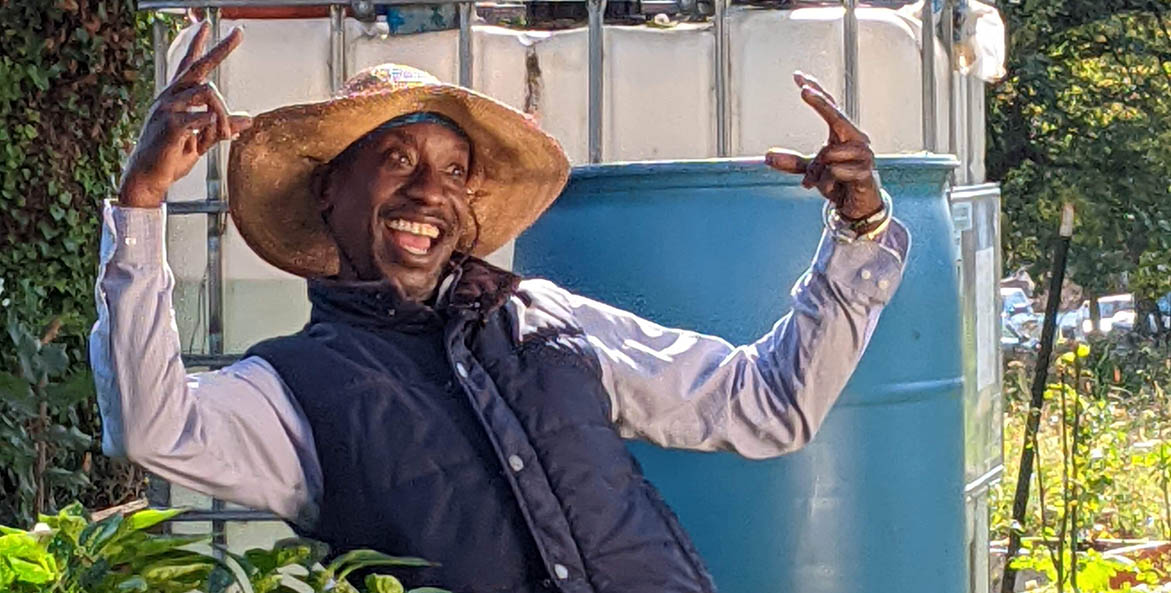 At Plantation Park Heights, Caribbean-American Farmer "Chippy" has created an intergenerational volunteer workforce that helps feed those who face food insecurity. In addition, the urban farm offers a demonstration kitchen for teaching healthy food preparation, cultural celebrations, and a neighborhood hub.
"Urban Farmers, particularly the phenomenal junior farmers in Baltimore, deserve endless praise for their work to feed and share amongst their community," says Claggett. "Imagine if there was one in every corner of Baltimore. It would be a model city of the world."
The farm's contributions have not gone unnoticed. In a Certificate of Recognition presented to Farmer Chippy last year, Baltimore Mayor Brandon Scott proclaimed, "We are fortunate to have residents like yourself who not only care about their neighbors, but take pride in where they live."
Claggett feels fortunate as well to have had the opportunity to encounter the farm. With her roots on a Century Farm in Easton, time spent teaching English in Chile, and a degree in sociology and anthropology, she has an interesting perspective when it comes to local farming.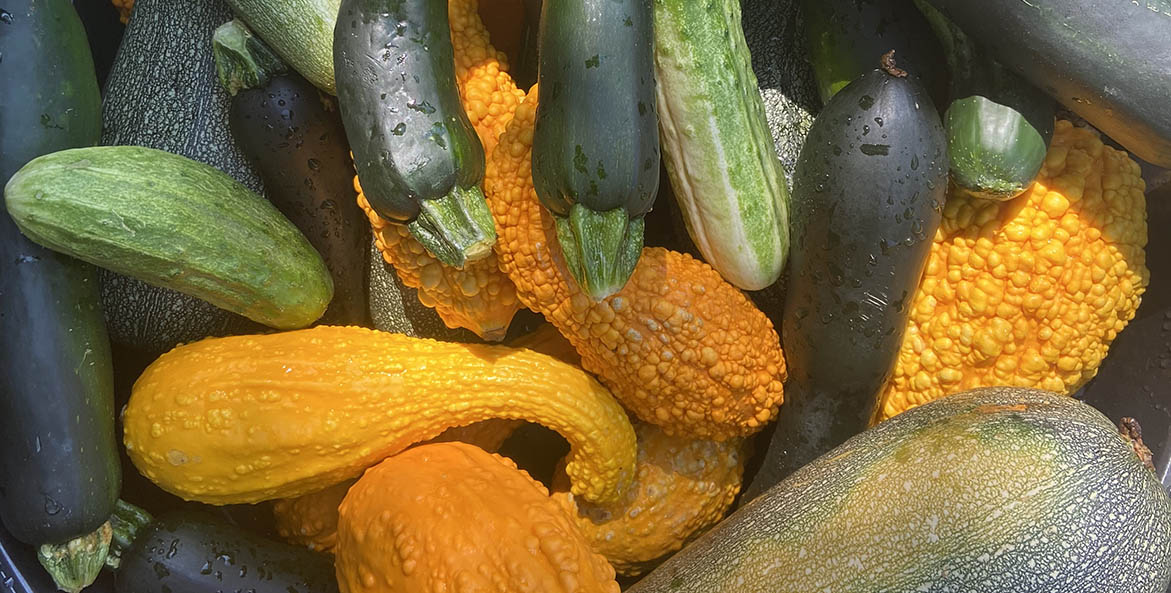 "The Buy Fresh Buy Local movement and local food system work, in its core," Claggett says, "demonstrates an intersection of issues: a cleaner environment, a connected society, a localized economy, intentional acts of community, healthier individuals and families, and the list goes on. Supporting local food producers is critical to both a healthy planet and a healthy Chesapeake watershed."
To that end, CBF is working to support an Urban Farm Bill introduced by Maryland Senator Gallion (35th District, Cecil and Harford Counties) and Delegate Melissa Wells, (District 40, Baltimore City), that would establish an Urban Agriculture Grant Program. CBF is also working to support a bill proposed by Maryland Senator Cory McCray (District 45, Baltimore City) that would fund a Soil Conservation District in Baltimore, increasing opportunities for funding and infrastructure in Baltimore City, which is currently not covered by any of the existing 24 Districts.