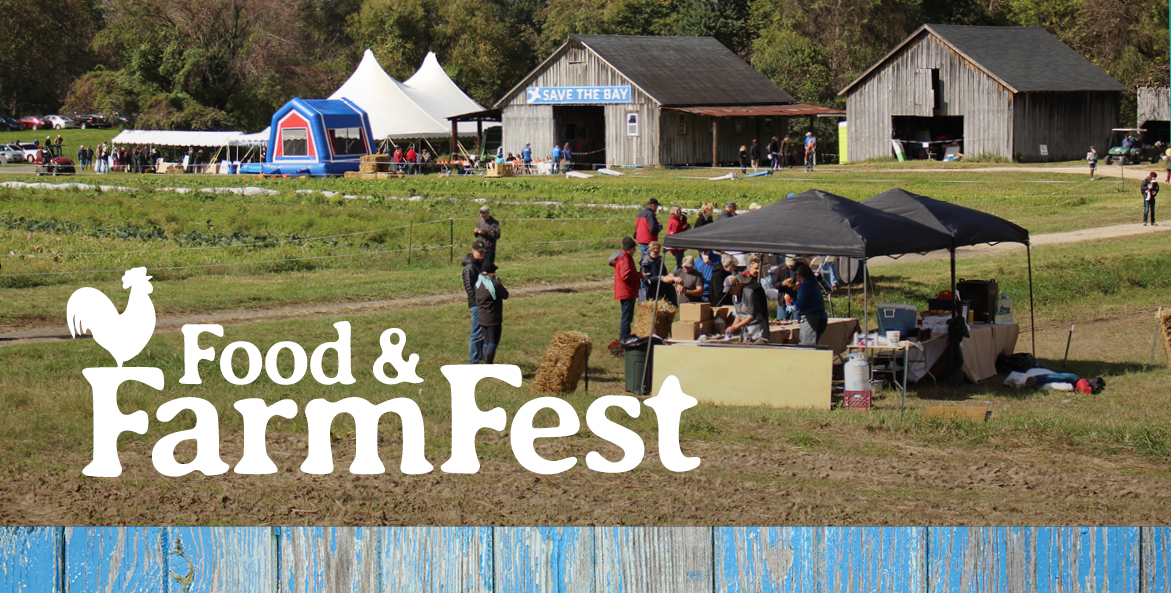 Saturday, October 14, 2023
Noon-4:00 p.m.
CBF's Clagett Farm
From pizza and tacos to quesadillas and sliders, there will be no shortage of delicious dishes to try. The growing menu of food and craft beverages offered at this year's Food & Farm Fest includes non-alcoholic and vegan options, too!
Food
A D.C. staple, Swizzler takes classic burger-joint favorites to the next level with fresh ingredients from local farms. Indulge in Jesse & Ben's crispy, hand-cut fries and savor exceptional smash burgers. With bold flavors and a commitment to supporting sustainable food, your taste buds are in for an unforgettable treat!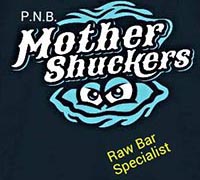 Mother Shucker's P.N.B. Seafood | Oysters
Enjoy locally-sourced, freshly roasted Chesapeake Bay oysters courtesy of Mother Shucker's P.N.B. Seafood! Learn firsthand how oyster aquaculture is saving the Bay and share your love for this iconic watershed resident with your friends and family.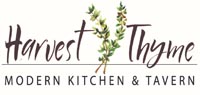 Harvest Thyme Tavern | Wood-fired Pizza
Since 2017, Harvest Thyme Tavern in Davidsonville, Maryland has perfectly blended Chef Rik's Italian flavors with his wife Pam's signature crusty bread. Chef Rik knows his way around the on-site wood-fired oven at CBF's Clagett Farm and will be serving up exquisitely fired pizzas. With sustainably sourced, fresh toppings, you won't want to miss these slices!
John (J.J.) Minetola of Mise En Place Farm credits his experience as a chef for his deep understanding of the quality of vegetables that chefs and foodies demand. Mise En Place Farm is a small sustainable, regenerative farm in Davidsonville, Maryland, that focuses on soil biology as an important part of the process for growing healthy vegetables like microgreens, herbs, and heirloom tomatoes.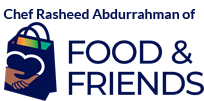 Chef Rasheed Abdurrahman of Food & Friends | Vegetable Quesadillas
Chef Rasheed Abdurrahman of the Washington, D.C. nonprofit Food & Friends serves up thousands of meals throughout the year for community members fighting life-threatening illnesses. With a strong sense of community and a belief that food is medicine, Chef Rasheed and his team drive the Food & Friends mission to provide compassionate nourishment to clients every day.
Beverages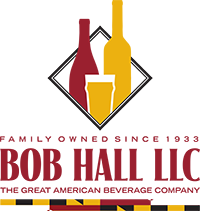 Cup Sponsor | Bob Hall Distributors
A family-owned company 90 years in the making, Bob Hall based in Upper Marlboro, Maryland, is an award-winning distributor dedicated to sustainability and community involvement. Bob Hall has developed a strong partnership with the Chesapeake Bay Foundation (CBF), serving CBF members at many a Bay-saving event. As the Cup Sponsor for Food & Farm Fest, Bob Hall supports our mission by connecting us with local breweries and by funding restoration projects across the watershed.
Last updated: 9/19/2023