Even as a young organization, our work was effective and got noticed.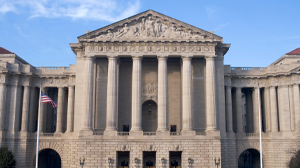 CBF's earliest legal case, arguing for evaluating the environmental impacts of a nuclear power plant at Calvert Cliffs, was the first in the U.S. to be decided under the National Environment Policy Act (NEPA). The court ruling, now hailed as a landmark of U.S. environmental law, requires federal agencies to conduct detailed environmental review on proposed actions.
CBF made Bay-focused environmental education for school children and teachers a reality at an environmental education center on Meredith Creek near Annapolis. This award-winning program expanded with the christening of CBF's first mobile canoe fleet, the acquisition of CBF's first and second residential island centers on Great Fox Island and Smith Island, and the commissioning of a 42-foot workboat for student trips in Baltimore Harbor.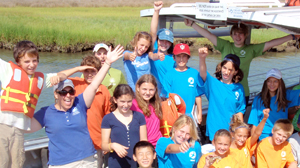 Tidal wetland loss decreased by more than 90 percent after CBF pressed for strict enforcement of Maryland's new Tidal Wetlands Act.
The construction of an oil refinery in Hampton Roads, Virginia, was halted after CBF forced an environmental impact study that challenged the U.S. Corps of Engineers' permit for the project.
Following the Three Mile Island nuclear accident on the lower Susquehanna River in Pennsylvania, CBF prompted the Nuclear Regulatory Commission to prepare and make public an environmental impact statement regarding the cleanup and to refrain from releasing accident-generated water into the river unless justified by the study.
Authorities denied the permit for a power plant location following CBF's opposition to the proposed site on the banks of the Potomac River near one of the most important striped bass spawning areas in the mid-Atlantic region.