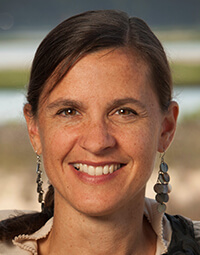 Christy builds relationships with government and agency representatives, community leaders, conservation partners, and others who are working to protect and improve local water quality. She plays a leadership role in the development of CBF's Hampton Roads program plans from local outreach efforts to partnership initiatives and manages some of the programs and staff of the Hampton Roads office.
Christy's Posts
September 11, 2019

The Trump administration's move toward drilling in the Atlantic threatens our way of life.

July 24, 2017

All of us who love the Chesapeake Bay breathed a sigh of relief when Rep. Scott Taylor recently went to bat for the bay in Congress.