This fall, 43 Virginia Clean Water Captains gathered together at CBF's Brock Environmental Center for a weekend of discussion, learning, and preparation for a year filled with advocacy. These captains are dedicated CBF volunteers who act as ambassadors for clean water in their communities. At the end of the recent weekend, the captains reflected on fond memories that have led them to work for clean water. Here are a few of their stories.
Logan Kendle
"Sailing on the York out of Sarah's Creek, waterskiing College Creek, cruising around Jamestown Island, spotting eagles, beavers, ospreys, trolling the Bay out of the Hampton River—these were the constant weekend activities of my youth. Every summer I could look forward to these with the regularity of July turning to August."
"And yet, growing up I heard stories and warning of the Kepone disaster on the James River, my primary playground. My charmed upbringing almost didn't happen. The river was closed for many years to fishing, swimming, crabbing, etc....I couldn't imagine a childhood without the James River. It's peacefulness, escape, and playground all in one."
Ben English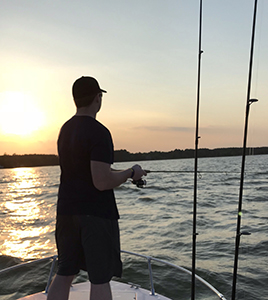 "When my teenager and I were having a hard time getting along, the one place we could connect was out on a boat on Mobjack Bay. ...Fishing gave us a setting where there wasn't anything to argue about. He was my equal, or to tell the truth, my better. Being on the water together helped us get through a rough patch and move to a new, better place in our relationship."
Kit Johnston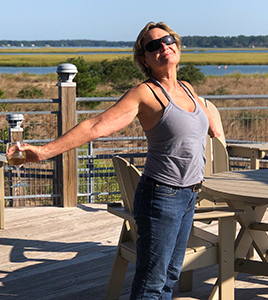 "I was about eight when my parents moved us to a house next to a creek. In warm months, I spent many hours on my belly catching crawdads with a long string and bit of meat on a paper clip. I always threw them back....A big tree grew on the other side, bent by age and weather over the creek. It was easy to climb, and served as a great place to hide if other kids tried to find me.
"In winter months the creek froze over, more or less, good enough to skate on. Joni Mitchell would later write a song about how she wished she had a river she could 'skate away on.' I had that river, and it made me feel wild and peaceful, all at the same time."
Miranda Wooster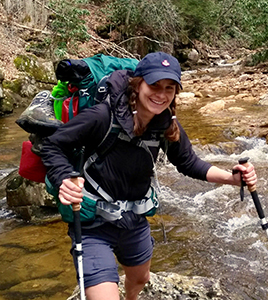 "Walking into the wilderness in West Virginia with all I need on my back, I become keenly aware of how precious our freshwater sources are. Backpacking in Dolly Sods, where the Eastern Continental Divide determines which rain drops flow to the Mississippi and which will make their way to the Chesapeake Bay, reminds me of just how connected our waterways are and how small events far away flow far downstream to impact us all."
Winston Bibee
"I now have two young boys of my own and we're fortunate enough to live within walking distance of the Chesapeake Bay. Just like when I was their age, their favorite things to do involve the water. Nothing brings them more joy than hunting down critters at the marsh, going down to the beach, wading out to the sandbar, or kayaking to the state park while looking for crabs, jellyfish, and snakes. None of these memories and joys would be possible without clean water. We need future generations to have access to these same experiences."
Rogard Ross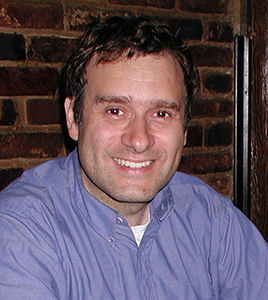 "I was in graduate school at NASA Langley in 1990 as we were approaching the 20th anniversary of the first Earth Day....One thing you quickly recognize while working for the space program is that this is the only habitable planet anywhere. Space is a cold and hostile place. This planet is our home and protected by a thin veneer of atmosphere. Everything we need to live is based on this small, isolated system of air, water, and earth.
"What each of us do—as individuals, as communities, as governments, as nations, matters. We must take care of our life support system—our one and only earth."
Watch some of these Clean Water Captains advocate for clean water in this recap of Virginia's Federal Lobby Day in 2018.