What does it mean to save the Bay in the era of climate change? Sea levels here are rising at some of the fastest rates in the nation. Water temperatures in more than 92 percent of the Bay and in streams across the watershed have warmed significantly. There are nearly twice as many intense rainstorms in the region as there were six decades ago. These changes pose incredible challenges to restoration. But restoration itself offers opportunity. Opportunity to cool cities and clean waterways, for everyone. Opportunity to develop renewable, Bay-friendly solar energy. Opportunity to build soil and landscapes that trap carbon. Learn how we can save the Bay and the planet at the same time. Catch up on the latest watershed headlines. Then, take a moment with our Chesapeake Almanac podcast and nature journaling series to appreciate the Bay's natural wonder—a reminder not of all we have to lose, but of all we have to save.
Save the Bay. Save the Planet.
Climate change makes Bay restoration harder. But restoring the Bay can also help trap carbon and buffer watershed communities against the harmful effects of climate change. Learn how efforts to improve water quality and climate are connected, and 12 ways you can save the Bay and the planet at the same time.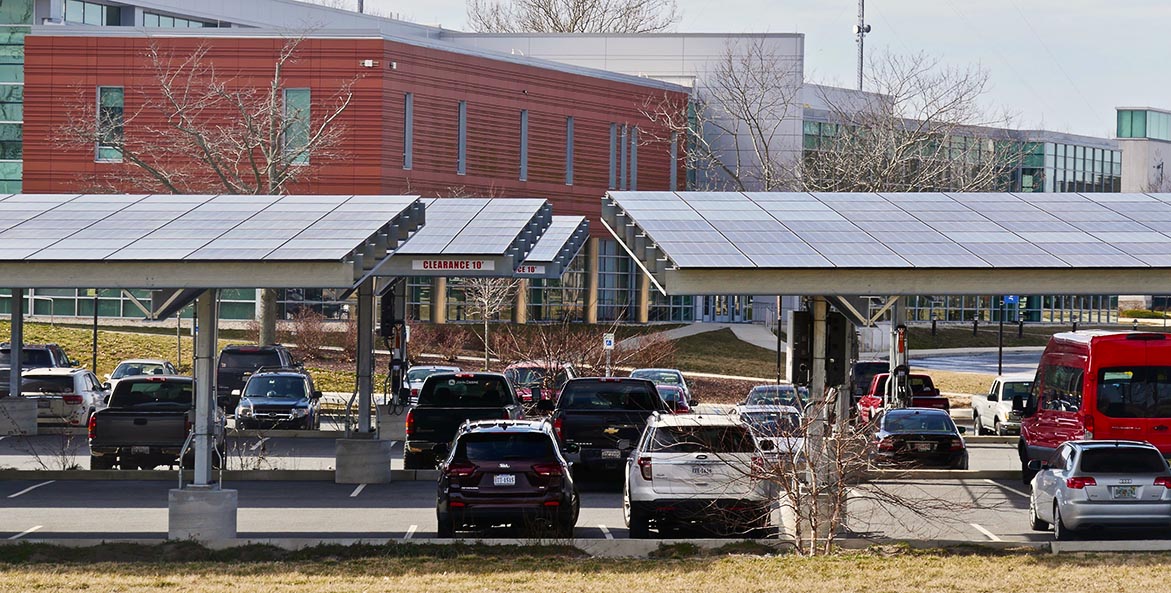 Solar Done Right
Maryland, Pennsylvania, and Virginia are projected to collectively add more than 6,200 megawatts of solar power over the next five years, tripling current generation capacity. These seven best practices for solar development—including early planning—can help ensure it's done in a way that safeguards water quality and promotes community well-being across the watershed.
VIDEO: Beating the Heat Island Effect
Extreme heat is one of the deadliest impacts of climate change. In formerly redlined neighborhoods, how can trees bring peace, provide health benefits, and reduce water pollution? In Southside Richmond, community groups and CBF are planting trees at sites suffering from extreme heat linked to racially motivated housing discrimination that occurred decades ago.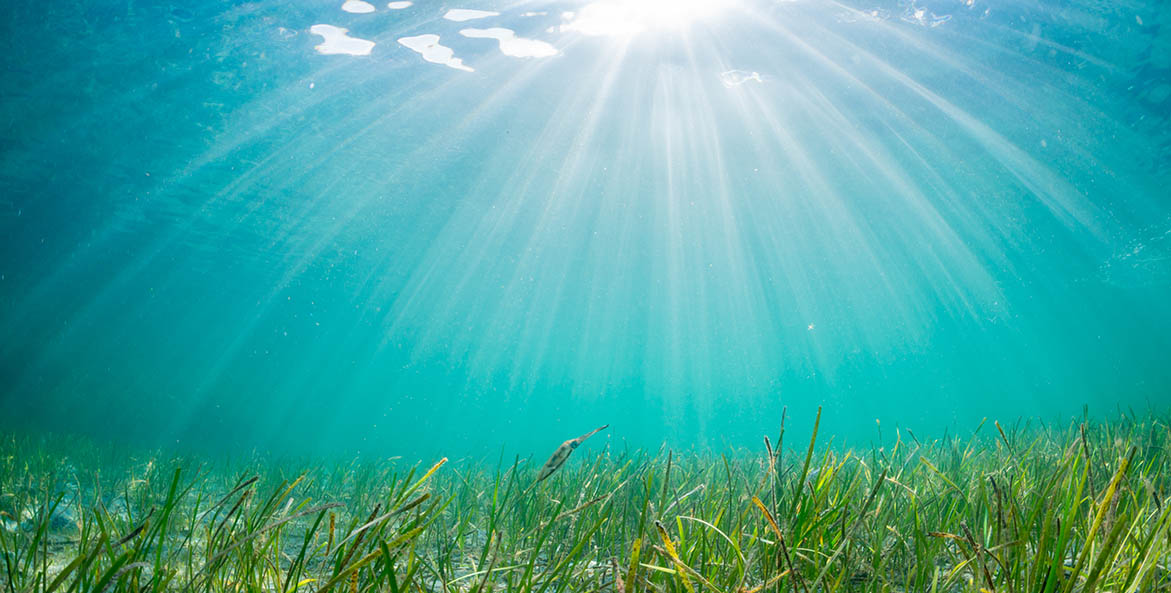 In Hot Water
Researchers studying gillnet surveys for Pamlico Sound, North Carolina, didn't expect to see young bull sharks so far north. They're not in the Chesapeake Bay. Yet. But warming water temperatures across the watershed are having profound effects on many fish, as well as underwater grass beds that provide critical habitat and water-quality benefits.
Tune in to the Season
Ever wonder when to look for osprey, where to find white perch, or why great blue herons stalk the shallows in summer? Tune in to our podcast with retired CBF Senior Naturalist John Page Williams, Jr. for inside accounts of Bay creatures and seasonal events. Then, follow our nature journaling series to make your own observations.
VIDEO: Around the Bay in 60 Seconds
From legislation proposing an agricultural cost-share program to reduce pollution from Pennsylvania farms, to a disappointing federal decision on the Conowingo Dam license and a blue crab sighting in Ireland, check out the latest headlines from across the watershed in our monthly news wrap-up.
What You Can Do