The following was first published in the Richmond-Times Dispatch.
Clean the Bay Day is Virginia's largest and longest-running annual litter cleanup, held on the first Saturday in June at hundreds of cleanup sites across the Commonwealth. This year 3,500 volunteers picked up an estimated 75,600 pounds of debris. For Clean the Bay Day, I decided to do my own one-person cleanup of one small park for one hour.
I visited 14-acre South Lakes Drive Park near my home in Reston, Virginia, from which the little Snakeden Branch takes its life-giving water, and life-threatening trash, to Difficult Run, the Potomac, and then into the magnificent Chesapeake.
I was pleased that my efforts removed two trash bags of bottles, cans, plastic bags (most already in the streambed itself), and assorted other trash from the park grounds. I sorted what I collected, and I was able to recycle roughly half of what earlier that day was litter likely bound for the Bay.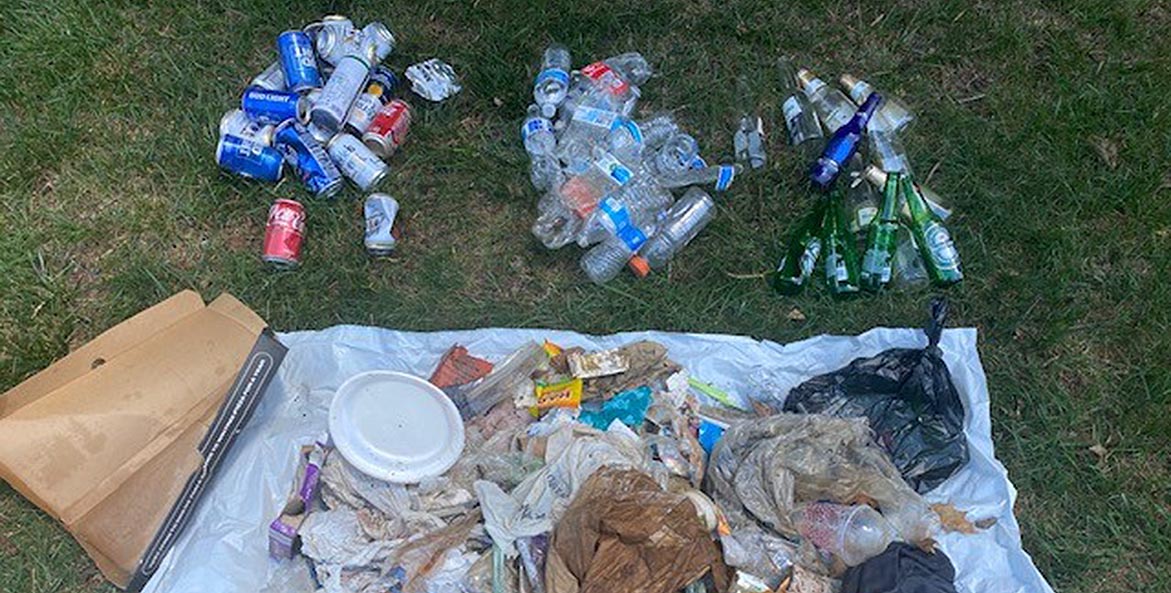 I felt good about doing this work that needed to be done. I felt worse, however, knowing that I, and thousands of others working that day, wouldn't NEED to be doing this if everyone could work together to keep the current tidal wave of solid waste from threatening our Bay, and all the waters and lands of the Commonwealth!
My fellow Virginians should be shopping with reusable bags, recycling everything that can be recycled, and simply not littering. They should also be urging local leaders to adopt plastic bag fees and advocating for a reduction of single-use plastics. I also believe we should be urging our legislators to create a beverage container deposit program to provide an incentive for recycling.
Our elected officials could help make the needed fixes. This would help not only our precious environment, but also secure the economic benefits a healthy Bay watershed provides.
Local businesses should lessen their use of single-use plastics. Major corporations and trade associations should join, or even help lead, the fight to save the Bay.
If we can educate and activate our fellow passengers on spaceship Earth, or more modestly just those in the unique and precious Chesapeake Bay watershed, to take both small personal steps and big collective steps, maybe we can all celebrate some future Clean the Bay Day where there is no litter to be found. Now THAT would feel good!
— Bill Hafker, CBF Clean Water Captain and retired environmental engineer